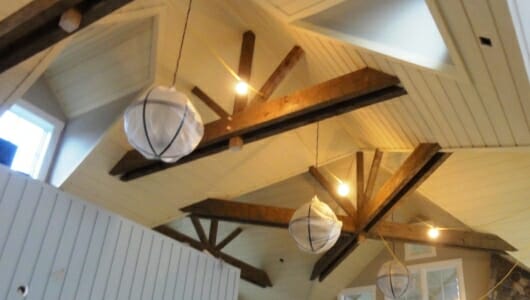 Residential ceiling trusses
The Verdi Residence in Ludlow, VT is a family home. Vermont Timber Works constructed decorative hand hewn ceiling beams for the house. We worked with Ted Stryhas Builder, Inc and Tobias Gabraski Architecture & Design on this project.
The bottom chords of the roof trusses are made of exposed beams, which is a great design idea to  make the room warm and inviting.