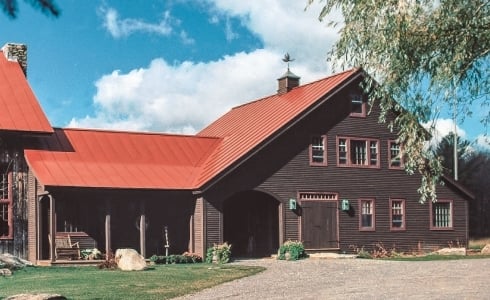 This is an addition that we did years ago as general contractors. The barn to the left is the original building, and the farm house to the right is the new addition. A horse stable was added to the estate after several years. Like all of our projects, the post & beam work is completely custom.
Our frames are handcrafted to meet exact project requirements, and we enjoy working with our clients and their architects to make sure the details – from design to finish – are just right.
With over 26 years of experience designing, engineering and building custom timber frames, we can assure our clients that our frames are the best in the industry.
If you like this timber frame home, or have timber work questions, we invite you to get in contact or ask an expert!
Have a Question?
EXPLORE THE HOME
The interior of the home shows off decisions that were made early in the timber frame process, like the joinery style and the framing style.This home's timbers are joined traditionally with mortise and tenon cuts that are held secure with hardwood pegs, and it has a farm house style frame.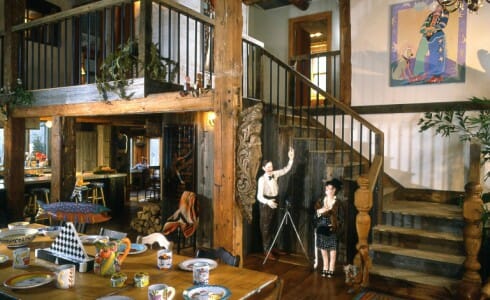 Antique Beams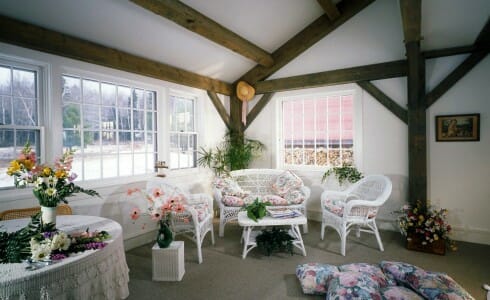 Sunroom With Exposed Beams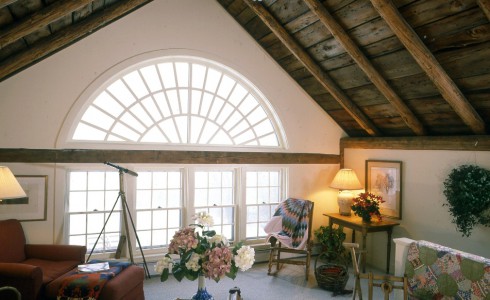 Living Room With Antique Pole Rafters
More Homes