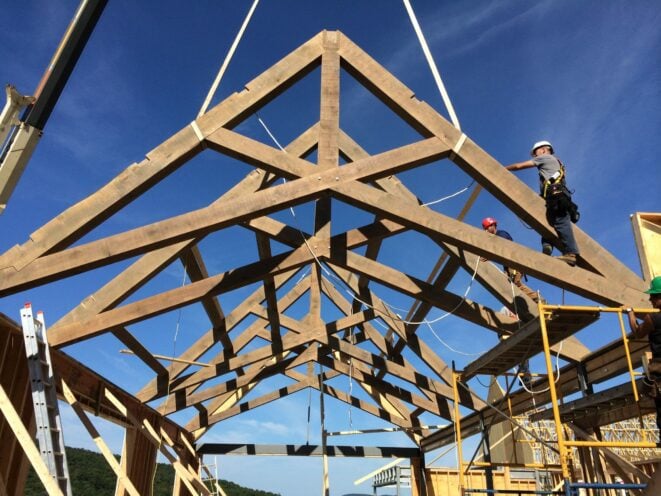 Vermont Timber Works fabricated Scissor Trusses for a residential home in Bromont QC.
The Scissor Trusses are fabricated from Rough Sawn White Oak and have received one coat of stain.
Six Scissor Trusses were installed in the Living room and another two Scissor Trusses for an exterior Salon.
The project also included a Porte Cochere with Kind Post Trusses.
Have a Question?
EXPLORE THE SCISSOR TRUSSES
EXPLORE THE PORTE COCHERE