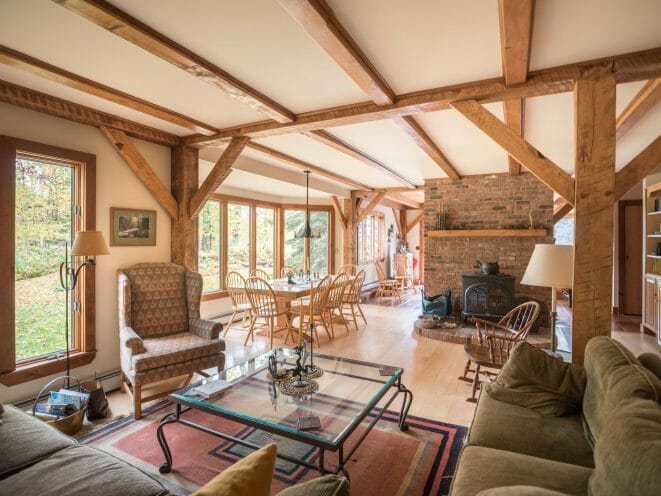 The construction of this property began in 1982 by one of Vermont Timber Works' owners for his parents and continued over the years by Friant and Kelleher Builders (now Vermont Timber Works). 101 Cody Road is a recreational destination-home in the quiet, small-town of Landgrove, Vermont, which is centrally located near the quaint villages of Peru, Weston, and Londonderry…and only 20 minutes from Manchester, VT.  It features a 3,376 sq ft. timber frame home constructed from native maple and pine cut from the property, additional living spaces above a two car garage, a cozy cabin with beds for four people, a large pond, million-dollar views, hiking trails and a two story equipment barn. It is situated on 31 spectacular acres close to ski areas of Stratton, Bromley, and Magic Mountain.  At the ages of 87 and 89, the owners just passed this lovely property onto another caring family who will be stewards for the next generation. It was offered by Mary Mitchell Miller Real Estate in Weston Vermont.
The privacy is exceptional…as is the view.  Stratton Mountain is framed by lofty old maples, and both Bromley Mountain and Styles Peak complete the panorama.  Walking the mile and half of private trails on the property will wash cares away.  For the more ambitious, the Long Trail and Appalachian Trail are within easy reach.
The fifteen foot deep one acre pond attracts wildlife as well as swimmers and rafters bent on lazing away a summer afternoon, or ice skating in the winter. Next to the pond is a furnished cabin that can sleep four with its own wood-stove and a large screened porch for summer parties.
Explore the Home
Places to Sleep
The Outside
Explore the Property
Utilities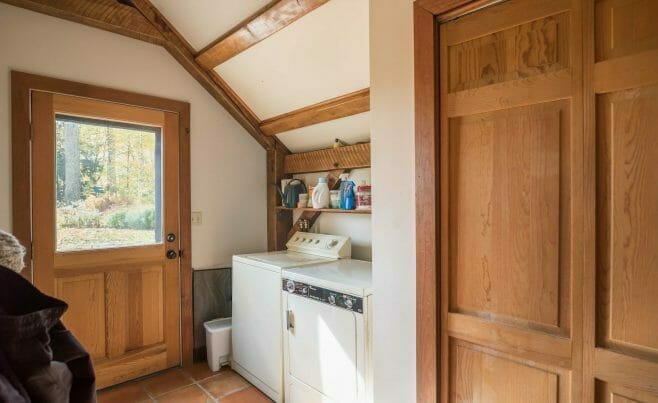 Laundry Area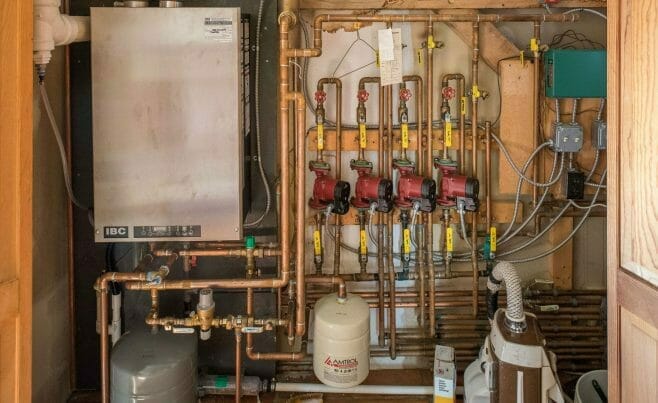 New high efficiency gas boiler - 2017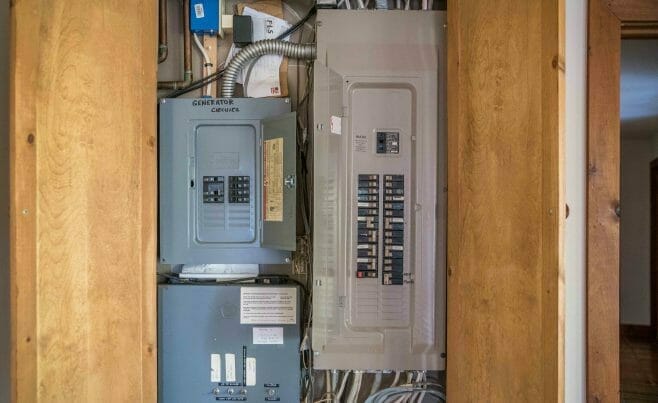 Electrical and Generator Panels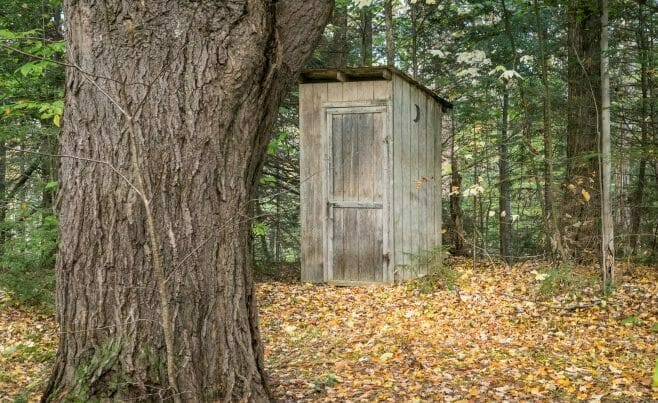 A spot in the woods down by the pond. See more information about the Property on Zillow.