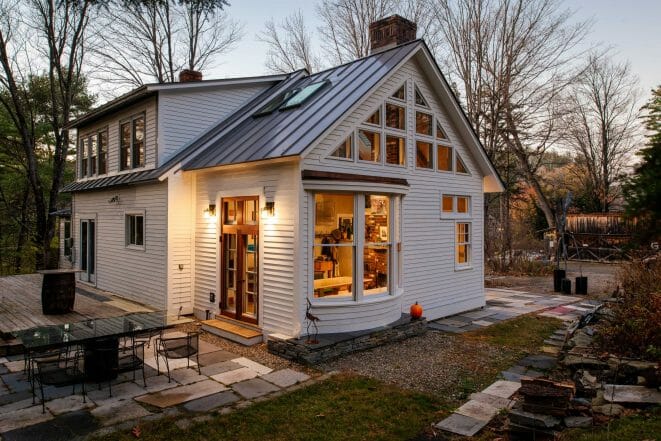 This home is located in Southern Vermont. Vermont Timber Works recently provided beams for the addition of a sunroom in the home.
The beams are rough sawn Hemlock with a natural stain.
The Sunroom Addition features timber beams, light-colored wood decking, a cathedral ceiling, a window seat, skylights, a brick chimney, and a pellet stove.
The incorporation of the heavy timber beams in the addition gives the space a rustic, yet elegant feel and is in keeping with the classic Vermont aesthetic.
EXPLORE THE EXTERIOR
EXPLORE THE INTERIOR