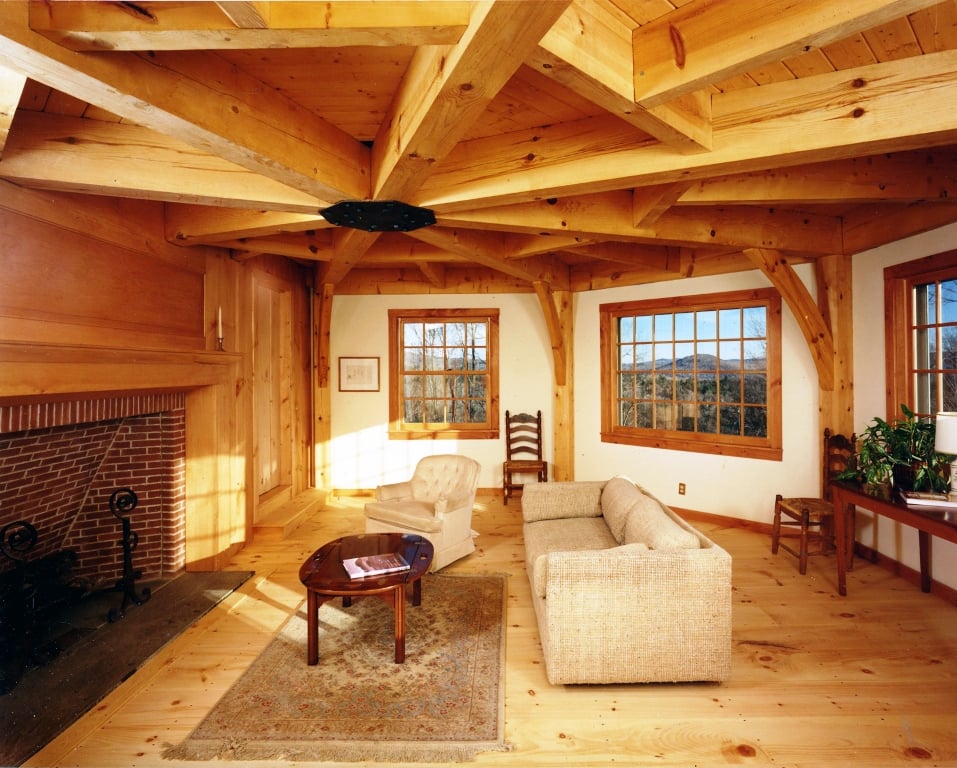 The Breed Residence is a major estate in southern Vermont. We built this home when we were general contractors as well as timber framers. It consists of a 12,000 sq.ft. main residence, a 10,000 sq.ft. indoor pool building, a music studio, a lake house and a carriage barn.
If you like this timber frame home, or have any timber work questions, we invite you to get in contact or ask an expert!
We love to hear our clients' ideas. We take the time to listen and work with them to design beautiful wood beams. With over 26 years of experience designing, engineering and building custom timber frames, we can assure our clients that our frames are the best in the industry.
Have a Question?
EXPLORE THE HOME | THE MAIN HOUSE
The interior of the home shows off the decisions that were made early in the timber frame process, like the truss design. A truss is a structural framework used to support external loads. The Breed Estate is one of our most notable projects because of the trusses in the main home. They have a hammer beam design, which is characterized by the large arch.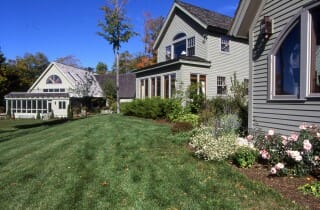 Post and Beam Breed Estate Exterior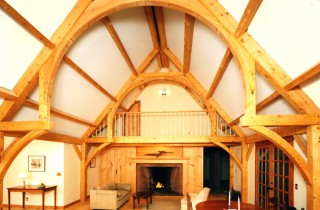 Traditional Hammer Beam Truss
MORE ABOUT HAMMER BEAM TRUSSES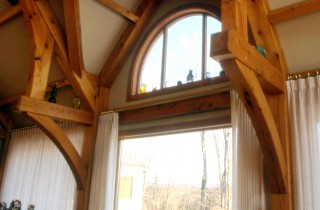 Arched Beams, Braces, and Timber Framed Dormer
EXPLORE THE HOME | THE LAKE HOUSE
Southern Vermont is a beautiful place in the summer. There's swimming, hiking, and endless outdoor activities. It's a great place for a family home.
EXPLORE THE HOME | THE POOL HOUSE
The Breed Pool House, like the main house, has hammer beam trusses, but with a different design. The timbers are Douglas Fir and traditionally joined.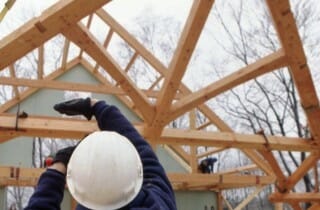 Pool House Assembly
MORE ABOUT THE ASSEMBLY PROCESS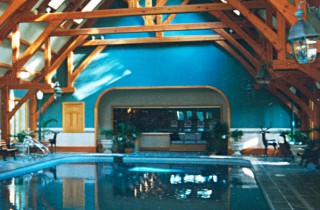 Timber Trusses
Modified Douglas Fir Hammer Beams
Have a Question?