Do You Have Post Bases For These Specifications?
Asked by John on April 18, 2016
We are specifying a 5″x5_1/2″ glu-lam column base for a pavilion (no sidewalls). We have a maximum moment of 31,000 in-lbs (2,600 ft-lbs), max Shear 310 lbs, max Bearing load 5,000 lbs, and max uplift 1,530 lbs.
Any anchors that fit these specs?
Answered by Doug Friant
Hi John,
Sounds like you have pretty specific requirements that will require a custom base design. We don't have any post bases that we stock. We design all of our steel and have our fabricator make it for us.


Vermont Timber Works Post Bases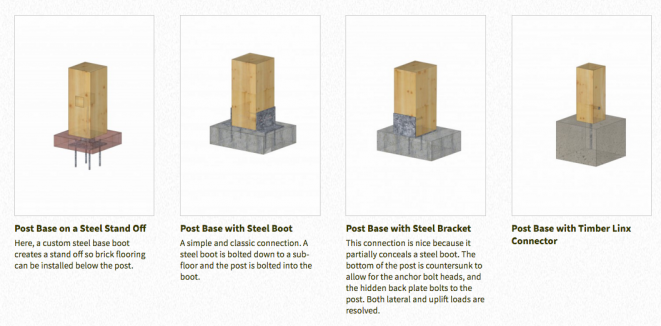 Best regards,
Doug Friant