Is it Possible to Construct a Barge Board Without the Use of Metal Plates?
Asked by Chris on April 04, 2018
Hi. I am reproducing a gable end barge board with bottom chord, king post/finial and bracing ,from a photograph. Is it possible to construct intirely with mortice and tenon joints without the use of metal plates. I'm Aware of the various options with mortice and tenon. Not sure which one to use where. Also having trouble reading your pdf files on the subject. Thanks
Answered by Caitlin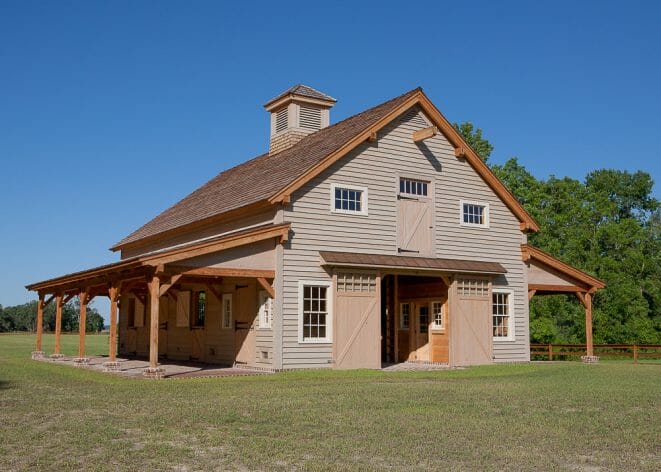 Hi Chris, thank you for your question.
My initial is response is that traditional joinery should work out fine, as long as the snow loads are not too significant and that the overhang you are supporting is not too large.
There are multiple factors that influence the capacity, including the member sizes you are using, species of timber, species of peg, the loads, area supported, etc. We typically spec #1 material, and use either ¾" or 1" hardwood pegs. This truss will be on the gable end, so I would recommend oak pegs (more rot resistant than birch pegs).
With the details mentioned above, we generally assumed a pegged joint has a max capacity of 800 lbs in tension. You will need to try and determine the tension in the king post and see how much force the joint will need to resolve. If you are using #2 material or material less than 4" in width then I would reduce the 800 down to 400-500 lbs.
Hopefully this helps!
Sincerely,
Matt McGinnis