If you've visited Six Flags in New Jersey in the past couple of years, you probably haven't had enough time to admire the phenomenal timbers that are located at the Camp Adventura load platform, or the store, or the Safari Station.  It's okay if you were distracted. I understand it's hard work to reign in the kiddos after their 3rd bowl of Dip N' Dots in 6 hours (please don't judge — if they eat anything I consider it a victory).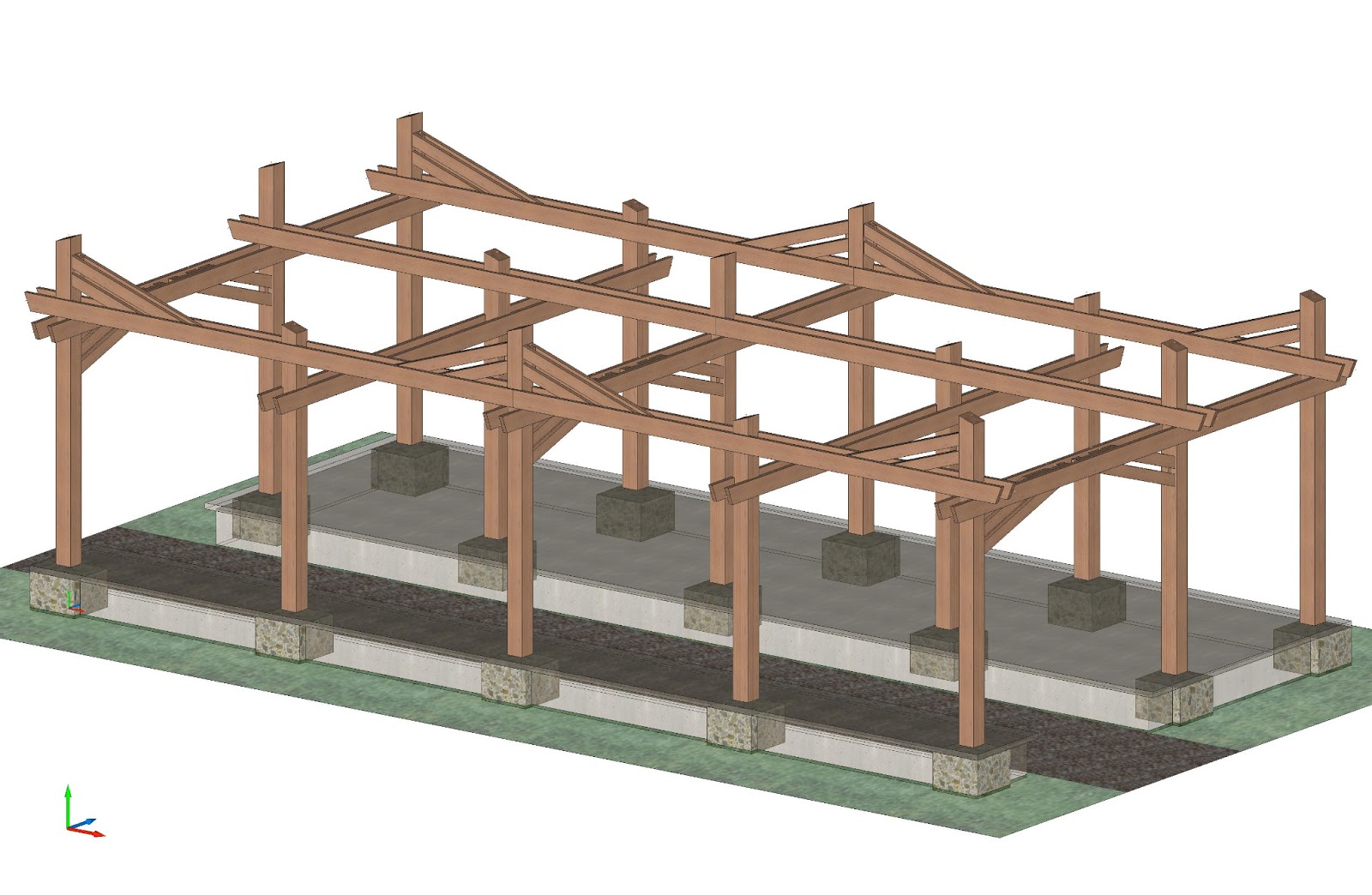 Above, is the 3D model for the loading platform for the Safari Adventure. The frame is rough sawn hemlock, which really matches the safari motif.  Below, you can see the frame completed and in use as a group of adventurers head off to check out the giraffes, rhinos, llamas, and exotic birds.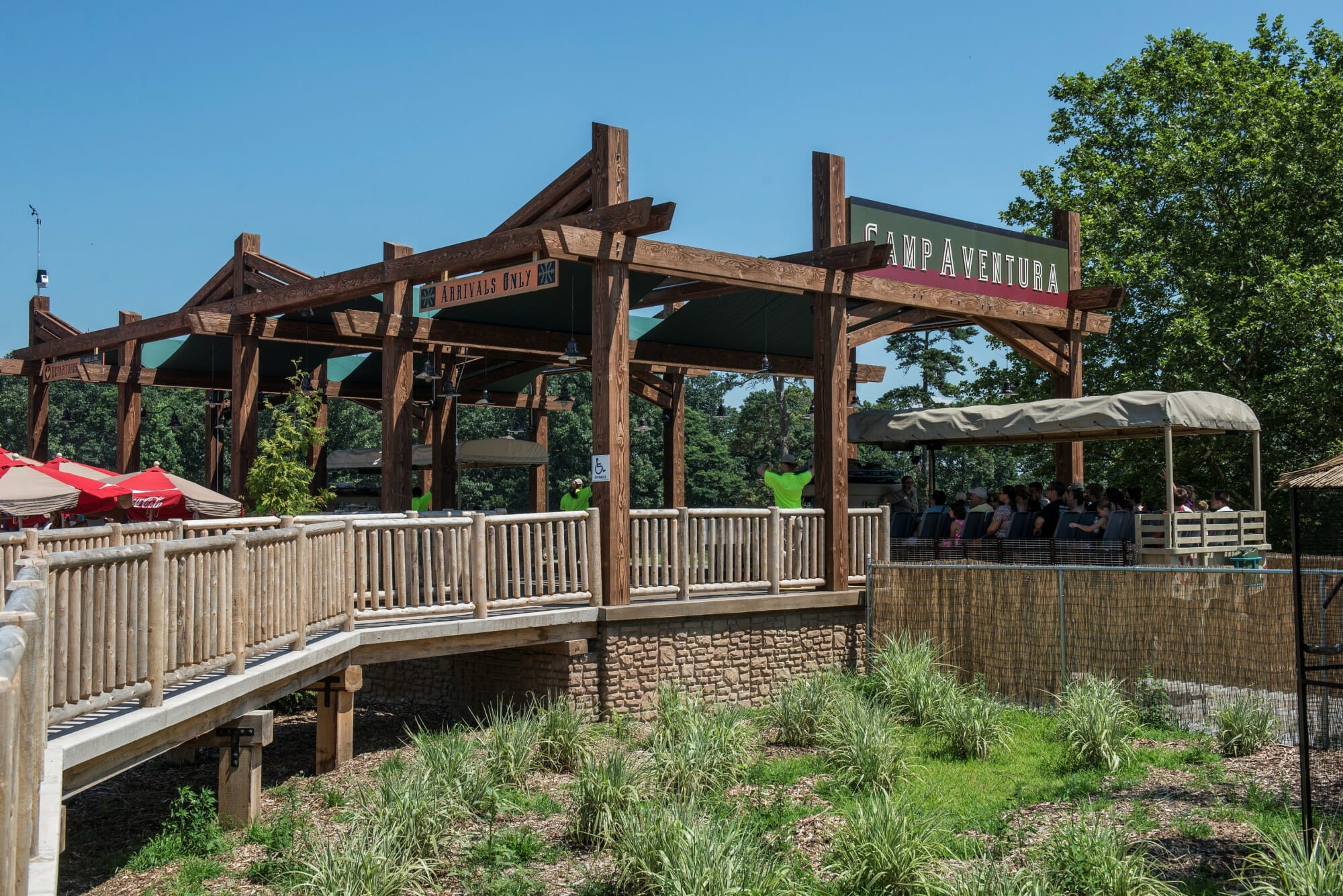 The Camp Aventura outpost timber frame is used as combination of a store, nature center, snack bar, and rest area.  The model below shows the douglas fir frame with 2 full length sheds.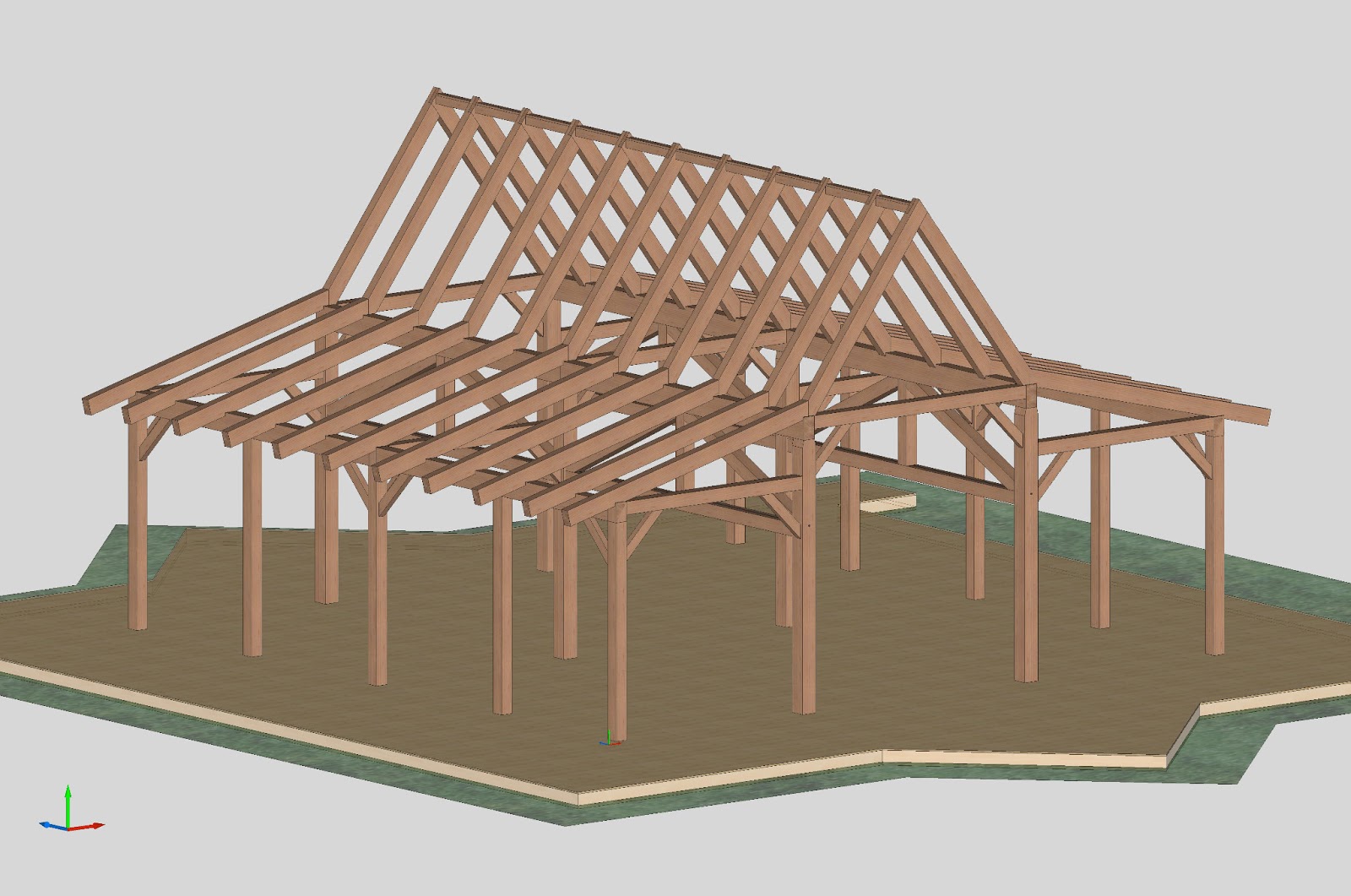 Here is a photo of what the outpost looks like completed. l think it looks like a good place to grab a snack or souvenir.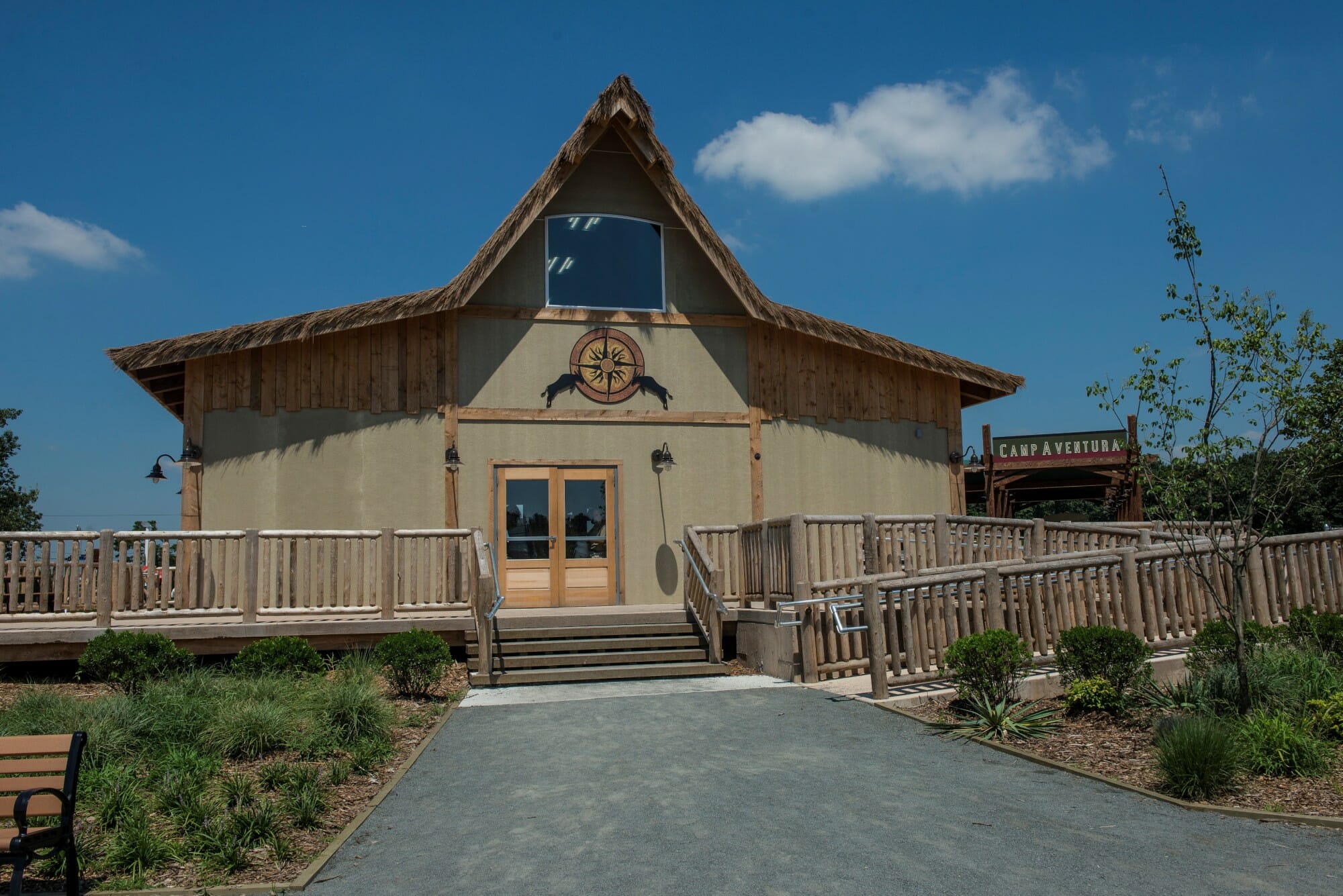 The Safari load platform has a post and beam structure designed to both load and off-load visitors from outback vehicles as they go to the Wild Safari section of Six Flags Great Adventure.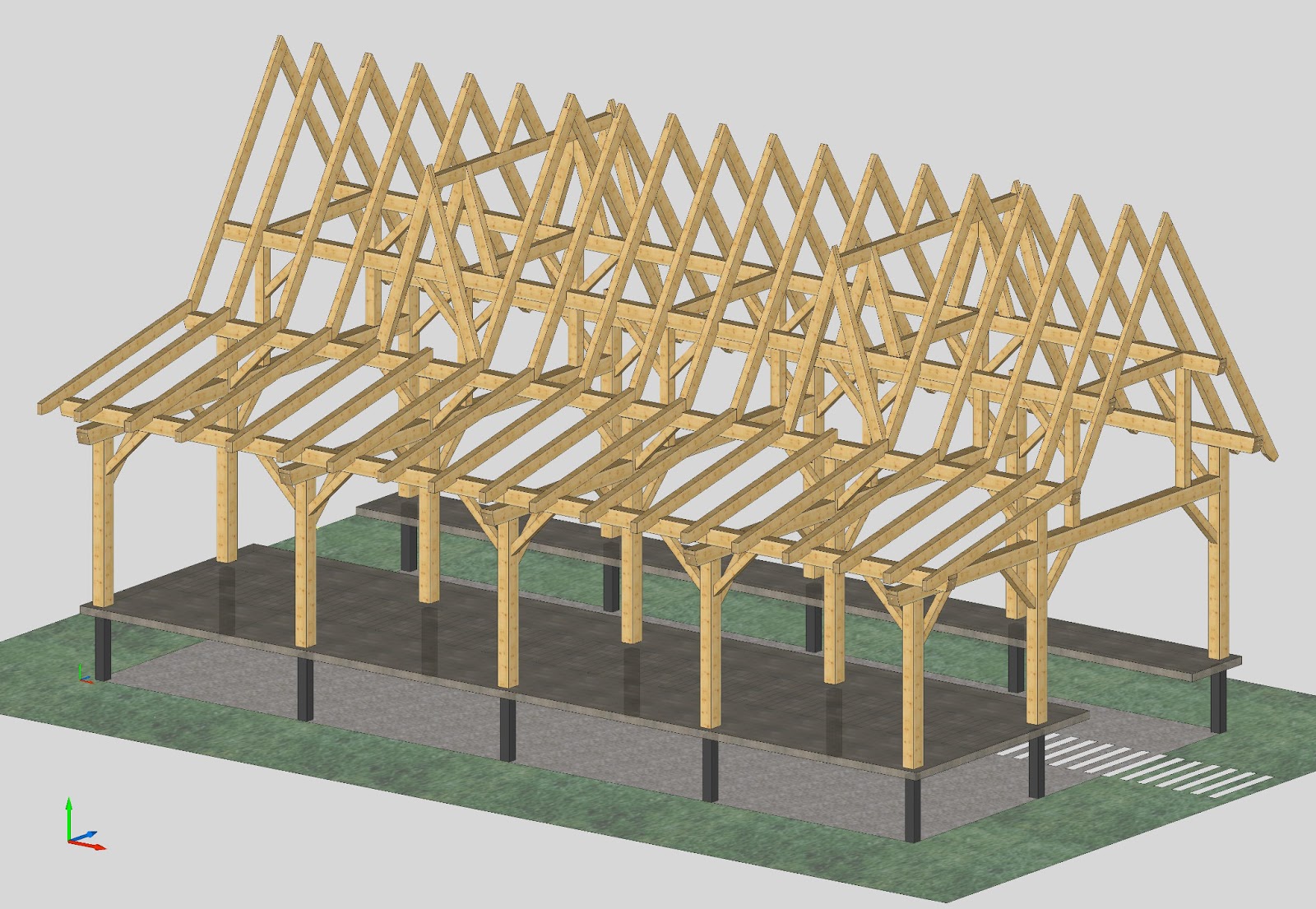 Just like the outpost, the Safari load platform was constructed with rough sawn douglas fir and has one full length shed.  Below, is a great shot of the exposed timbers with a dark finish.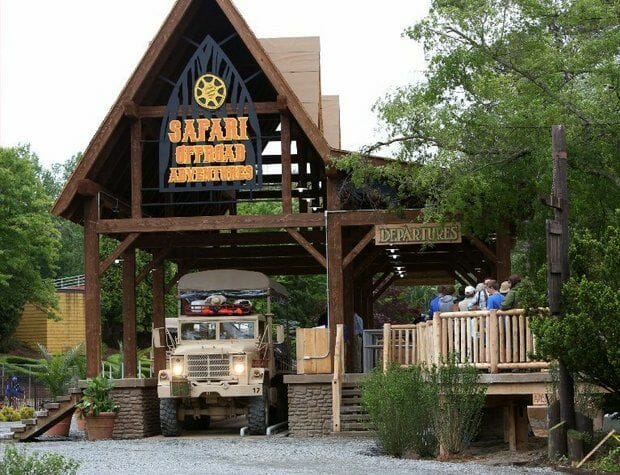 Our timber framing projects are quite unique at times, which is fun for us!
Thank you for stopping by our timber framers' blog! If you like this post, or have timber framing questions, we invite you to get in contact, ask an expert, or share your thoughts in the comment section below.