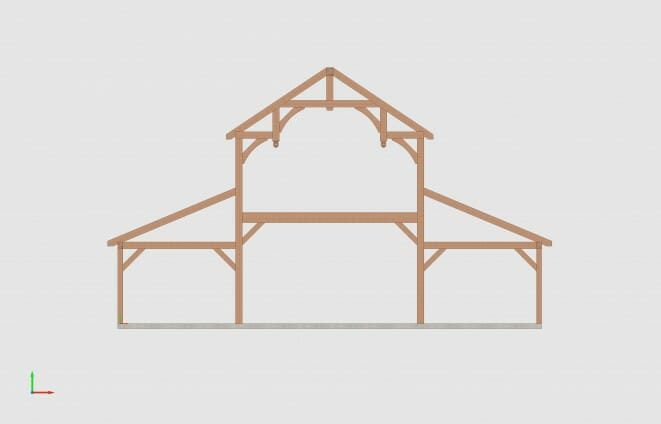 The Fancy Barn is a beautiful frame style that allows for many custom, decorative accents. The interiors of these frames have high ceilings that allow for elegant great rooms.
Zuber Construction in Shiner Texas finished off the barn.
Have a Question?
EXAMPLES OF THE FANCY BARN FRAME STYLE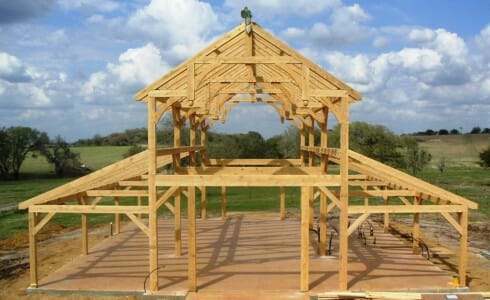 Texas Barn
The Texas Barn is an example of a completed post & beam building with a Fancy Barn design.
MORE ABOUT THE TEXAS BARN FRAME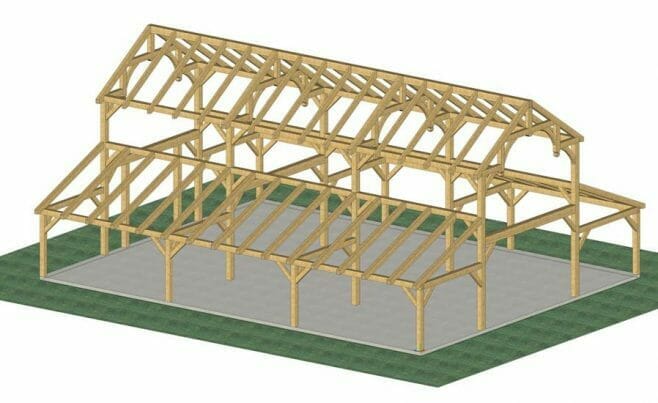 3D Model of a Fancy Barn
Have a Question?