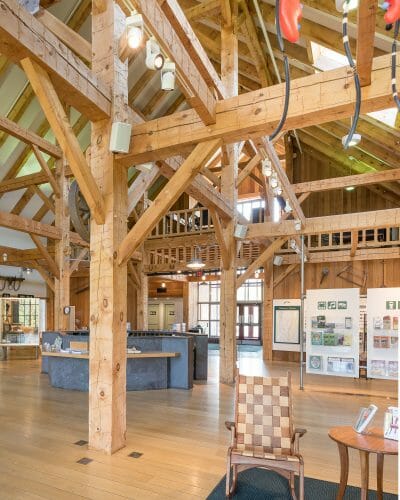 Hand hewn timber and rough hewn timber are synonymous terms for rough beams that have been hand worked with an adz and slick. It has a great antique look, and we do it in our shop the old fashioned way – by hand. The timbers can be left raw to richen on their own, or dark stains can be applied to bring out the beautiful grain and variations in the wood.
Have a Question?
EXAMPLES OF HAND HEWN TIMBER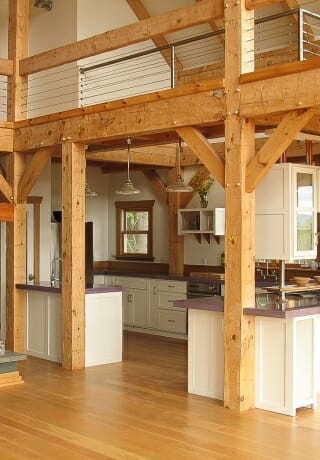 Hand Hewn Beams and Stone Fireplace
Wood that has been custom hewn by Vermont Timber Works for the Jupiter Residence.
Hand Hewn Barn Beams
These beams were hand hewn for a timber frame welcome center in Southern, VT.
THE SOUTHERN VERMONT WELCOME CENTER
Have a Question?