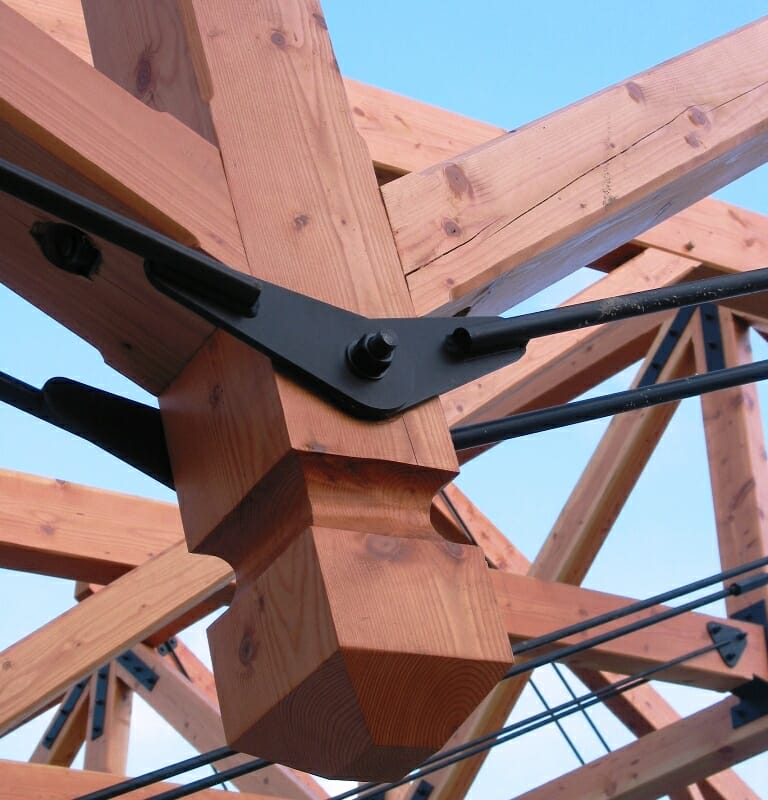 Planing timber smooth is great way to get an elegant look for your timber frame home. Technically, it is called S4S – surfaced four sides. We order the beams planed prior to timber fabrication, then sand them smooth before we apply a coat of stain, urethane or oil.
Have a Question?
EXAMPLES OF PLANED SMOOTH TIMBER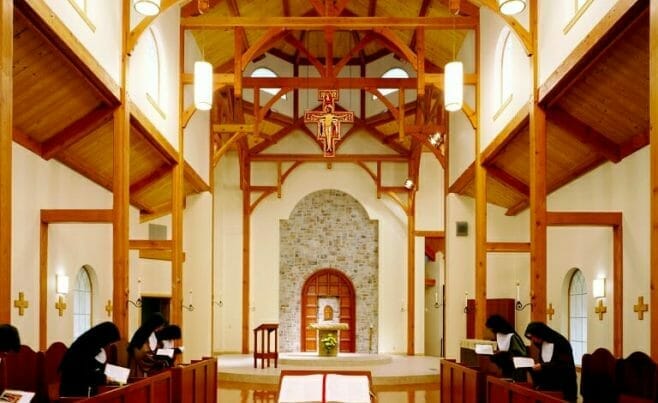 Planed Smooth Wood Trusses
The Bethlehem Monastery is a heavy timber frame with elegant trusses and planed smooth wood beams.
MORE ABOUT THE BETHLEHEM MONASTERY FRAME
Have a Question?