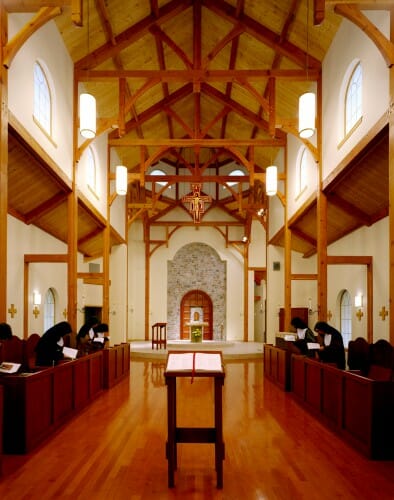 The Bethlehem Monastery of Poor Clares is in Barhamsville, VA. Vermont Timber Works constructed a douglas fir timber frame for the church.
We worked with IMC Construction Company, Meyer Consulting Engineers Corporation, Engineering Ventures, Create Architecture Planning & Design and The Mills Building Corporation on this project.
All of our frames are handcrafted to meet exact project requirements, and we enjoy working with our clients to make sure the details – from design to finish – are just right.
If you like this timber frame, or have timber work questions, we invite you to get in contact or ask an expert!
* Photo Courtesy of Wade Zimmerman.
Have a Question?
EXPLORE THE INTERIOR
This timber frame features traditional wood joinery, a small bit of steel, and over 31,000 board feet of heavy timber. The 2-1/2 story frame reaches just shy of 45 feet at the top of the cupola.
EXPLORE THE EXTERIOR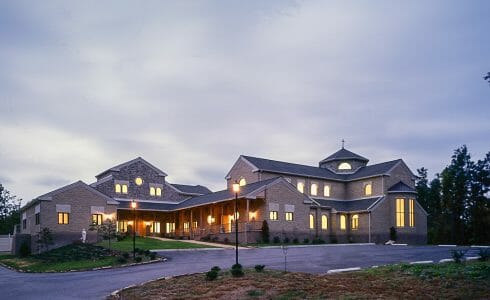 Poor Clares Monastery Exterior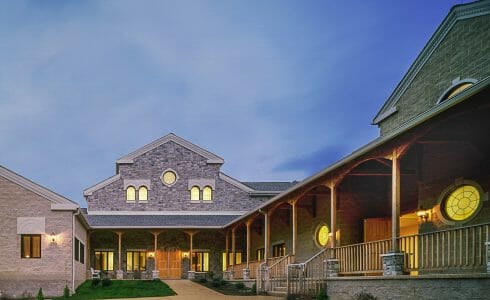 Exterior Porch and Entry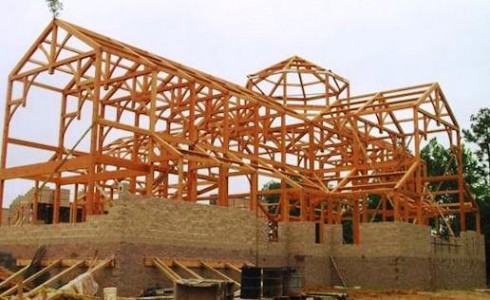 Frame after the Raising
More Churches
SEE THE DRAWINGS & PLANS
The timber frame design process involves a series of sketches and review with the client and their architect — including a 3D model of the frame — until there is an approved final design. With the final design, detailed 2D shop drawings are created and used to fabricate the frame.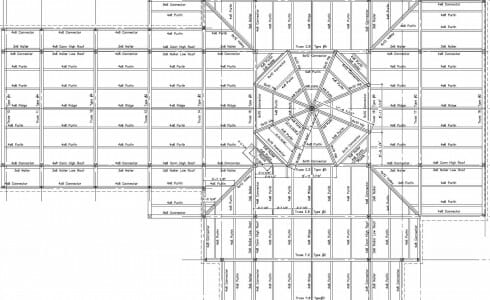 Frame Plans
Download Frame Plans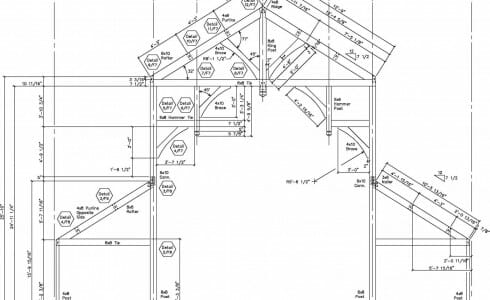 Bent Profiles
Download Bent Profiles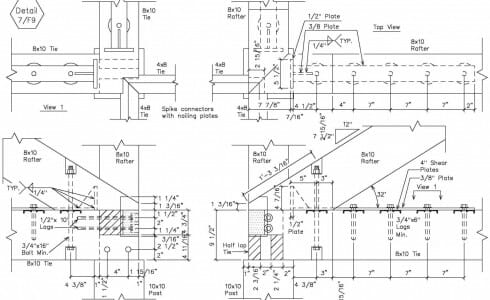 Joint Details
Download Joint Details
Brochure Pictures
Have a Question?