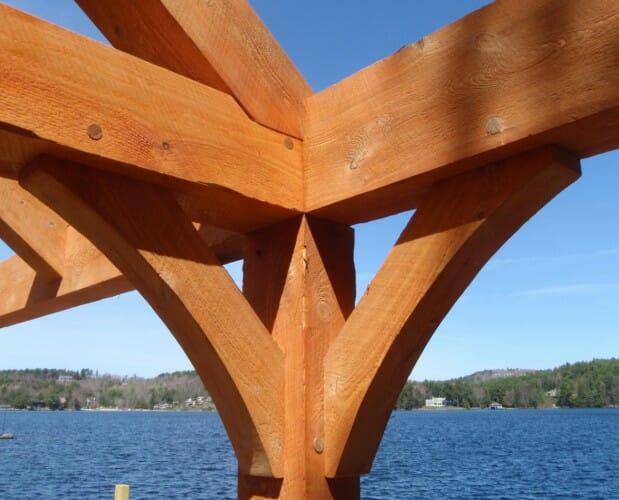 Rough sawn timbers look great in barns and barn homes. They have a wonderful rustic appearance. Hemlock is a great wood to use for rustic rough sawn timbers, particularly when used in a barn style home.
We finish the timbers just as they come from the sawmill – with the saw marks in place. Of course we clean them up with a whisker wheel before applying a stain or an oil, but we make sure that their original rough hewn appearance remains.
Have a Question?
EXAMPLES OF ROUGH SAWN TIMBER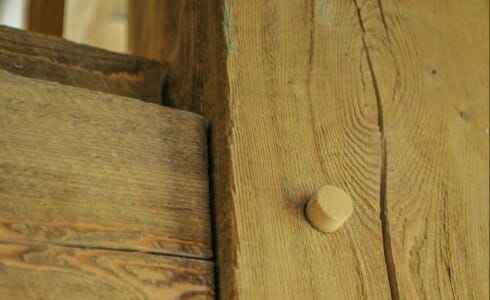 Rough Sawn Hemlock Timber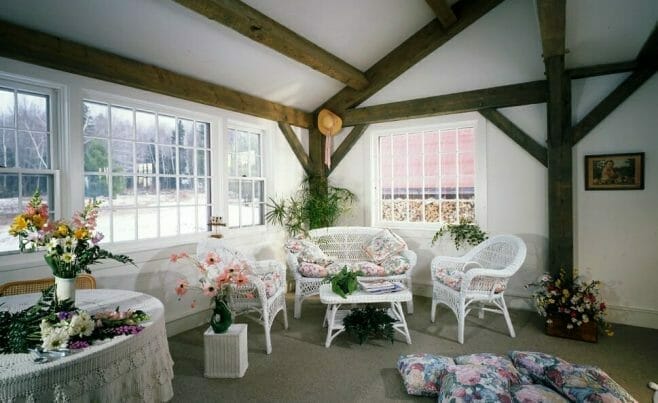 Rough Sawn Cottage Beams
Rough sawn beams with an antique look in the Klonsky Residence.
MORE ABOUT THE KLONSKY RESIDENCE FRAME
Have a Question?