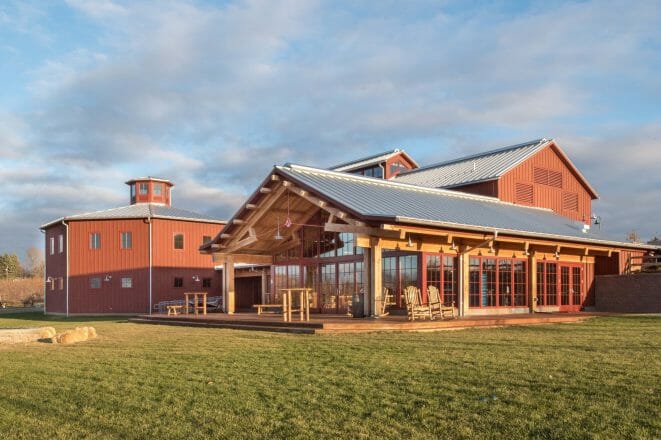 Every Vermont Timber Works frame is custom. We design, fabricate, and assemble timber frames for clients and their specific plans.
This timber frame is for a cidery in upstate New York. The building is used for cider innovation and visitor entertainment. We worked with Bialecki Architects and Storm King Construction on the project.
Cider brewing is an artisan craft that is done with skill, experimentation, traditional techniques, and joy. So it makes sense to have the process take place in a timber frame building.
This timber frame is a technical one that was constructed using traditional joinery techniques, and it is reinforced with steel bolts and steel tie rods. It was built by our craftsmen and women with skill and care. The heavy timber is douglas fir that is planed smooth.
If you like this timber frame, or have timber work questions, we invite you to get in contact or visit our Q&A page!
Have a Question?
Explore The Frame Exterior
Explore The Frame Interior
Have a Question?