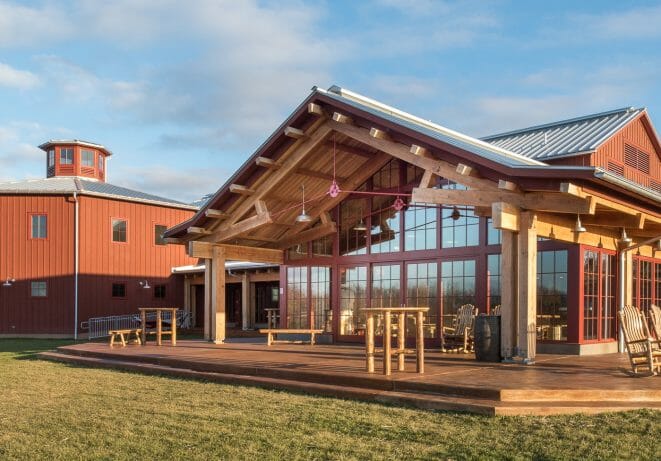 Build a Timber Frame Factory
Heavy Timber Construction is well-suited to factories and other industrial buildings. A vintage-feeling industrial design that includes wood trusses with steel plates and joinery looks perfect in any factory or production structure. As well as being aesthetically appropriate, steel reinforcement helps our trusses span the great distances that are often required in factory designs. Thanks to steel reinforcement, our trusses have spanned as far as sixty feet.
Build
With a Custom Shop
Every factory we have designed has had different requirements based on its purpose. Let us custom design a factory to your specifications.
Get Started
The Process
We make the process of designing your timber frame factory simple and collaborative, working with you from concept, to design, to installation. Bring your ideas and inspiration, and together we will create an attractive, functional custom timber frame that meets your specific aesthetic tastes and practical needs of the factory floor.
Factories Portfolio
Vermont Timber Works has constructed timber trusses for both the Vermont Teddy Bear Company and the Badger Balm Company. Look at our project portfolio for examples of our past work building industrial timber frames.