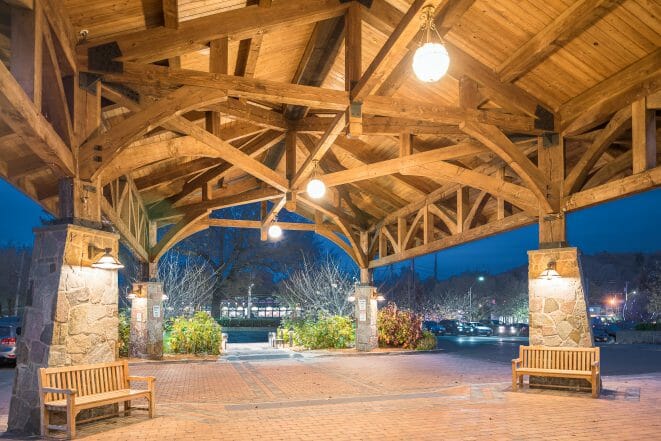 The Doubletree Hotel is in Tarrytown, NY. Vermont Timber Works constructed a douglas fir, heavy timber frame for the hotel as well as a porte cochere.
We worked with Bennet Dunkley and Martin Brockstedt at Martin Brockstedt Architects, P.C. and 455 Hospitality, LLC on this project.
The Porte Cochere is 46 feet by 56 feet and supported by four timber columns that are 38 feet apart. It features an intricate hip valley design with curved braces and solid wood arches.
All of our frames are handcrafted to meet exact project requirements, and we enjoy working with our clients to make sure the details – from design to finish – are just right.
If you like this timber frame, or have timber work questions, we invite you to get in contact or ask an expert!
Have a Question?
EXPLORE THE HOTEL
The frame details include; traditional wood joinery, wood posts and columns, black steel gusset plates, complicated hip and valley joinery, and over 51,000 board feet of massive heavy timber beams.
The trusses are 55 feet long and supported by two columns 31 feet apart. The frame is designed to be completely independent and to withstand earthquake stresses.
SEE THE PROCESS - DRAWING & PLANNING
The timber frame design process involves a series of sketches and review with the client and their architect — including a 3D model of the frame — until there is an approved final design. With the final design, detailed 2D shop drawings are created and used to fabricate the frame.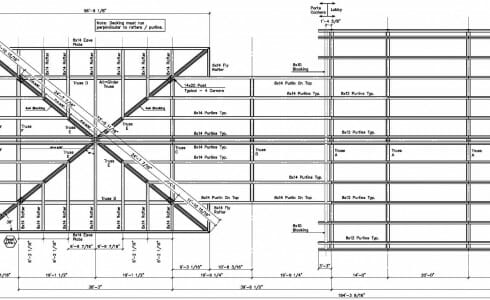 Frame Plans
Download Frame Plans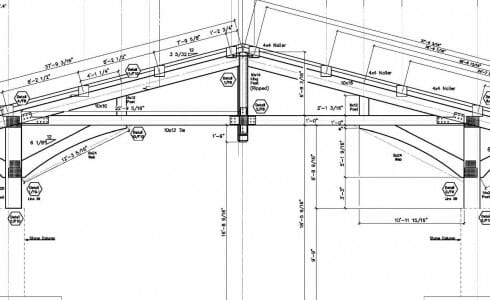 Bent Profiles
Download Bent Profiles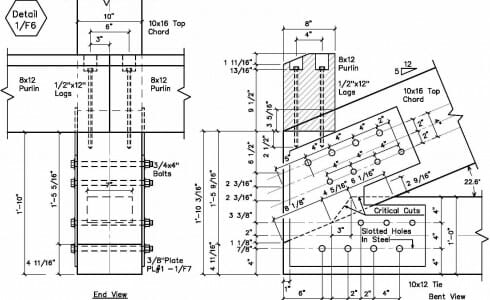 Joint Details
Download Joints
Have a Question?