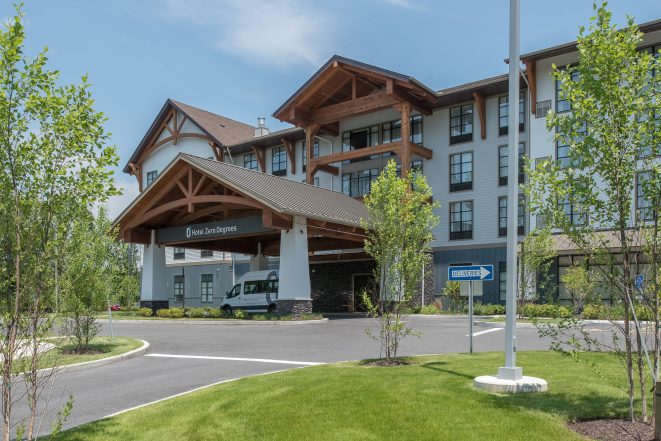 Vermont Timber Works constructed trusses and additional timber structures for this hotel in Connecticut.
The timber for this project is planed all four sides, meaning that the timber is smooth to touch. The beams are also chamfered, or in other words, their edges are cut down so that they are sloped and symmetrical.
The truss style is 'King Post'. King post trusses are an elegant and cost effective truss style. They are characterized by their central, vertical beam that is supported by two braces, one brace on each side of the central beam.
See More Of The Timber Work
Have a Question?