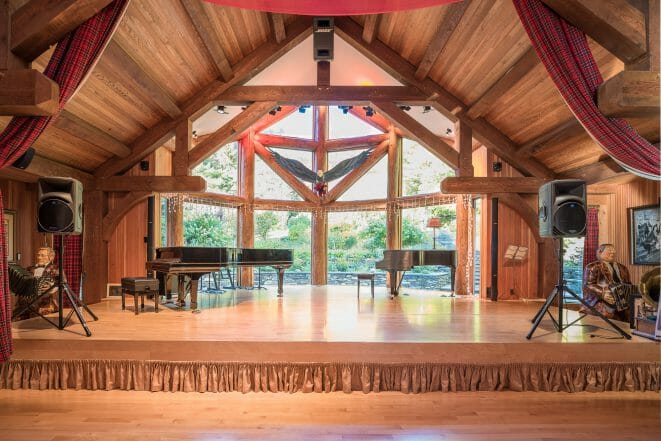 Vermont Timber Works provided hammer beam trusses for the Vermont Dance Hall. The truss design features curved braces, and the timber for the trusses is stained dark and traditionally joined.
All of our frames are handcrafted to meet exact project requirements, and we enjoy working with our clients to make sure the details – from design to finish – are just right.
If you like these trusses, or have timber work questions, we invite you to get in contact or ask an expert!
Have a Question?
EXPLORE THE DANCE HALL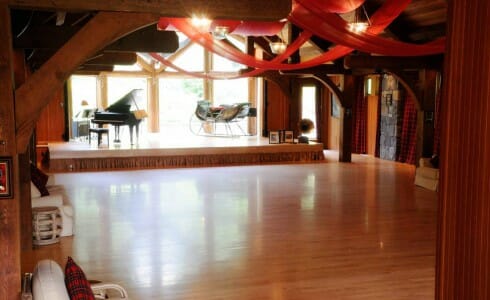 Ballroom with Stone Walls & Heavy Timber Trusses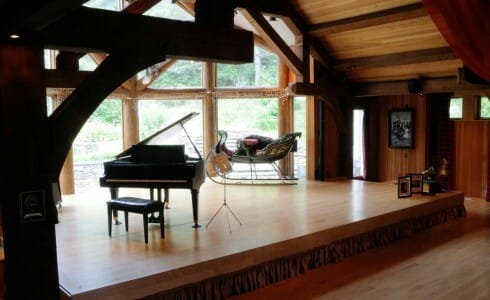 Ballroom Stage in a Timber Framed Room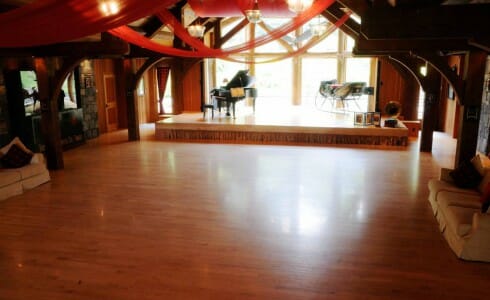 Curved Timber Braces
More Hotels & Restaurants