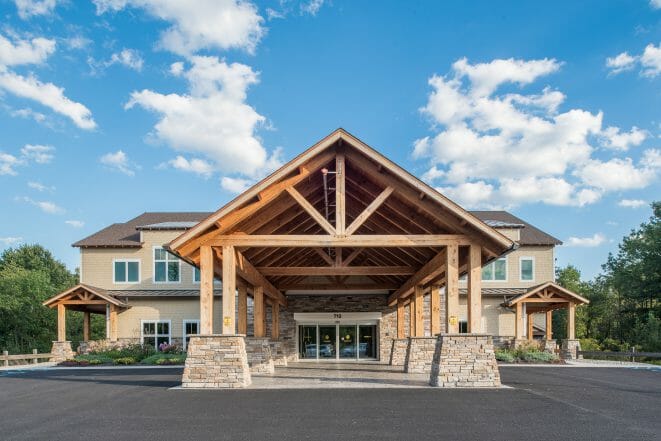 We constructed two entries and a porte cochères for the pediatric dentistry.  The two side entries each are16'x34′ and the main porte cochère is 34'x52′. The timber frames are all constructed with planed smooth, douglas fir timber that has a clear finish. We worked with Sano-Rubin Construction Co, and Platt Design.
They have "cool music" playing under the porte cochère for the kids arriving at the dentist.
When our photographer was there, she was amazed to see a little boy literally dancing his way into the dentist office!
If you like these timber porte cochères, or have timber work questions, we invite you to get in contact or visit our ask an expert page. With over 29 years of experience designing and building custom timber frames, we can assure our clients that our frames are the best in the industry.