Can I Purchase Plans From You To Build The "Texas Barn" In CA?
Asked by Roman on September 15, 2015
I like the Texas Barn and saw additional finished photos on Zuber's
website.  My project site is located in Indio, CA (near Palm Springs).  I'm
interested in purchasing plans from you, with slight modifications.  Please
contact me.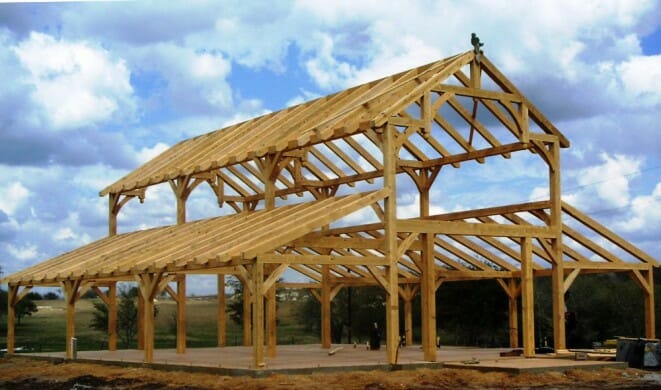 Answered by Doug Friant
Dear Roman:
Thanks for your ask the experts submission. We normally do not sell plans.
Everything we do is custom engineered for the area it is built. For
instance, in Texas wind loading may govern, but in your area it may be seismic
(earthquake) that governs. We design and engineer projects that we also
supply.
I have forwarded your e-mail to Derek, who is the rep for  your area. If you
are interested in having VTW supply your frame, please give him a call. He
is on vacation today but will be back later in the week.
Thanks!
Doug Friant