What Kind of Timber Dimensions and Roof Pitch Would be Comfortable for a 36′ Span and Tennessee Location?
Asked by Dan on November 06, 2013
I really like your Modified King Post Truss. What kind of timber dimensions and roof pitch would be comfortable for a 36′ span and a  West Tennessee location and a SIP roof?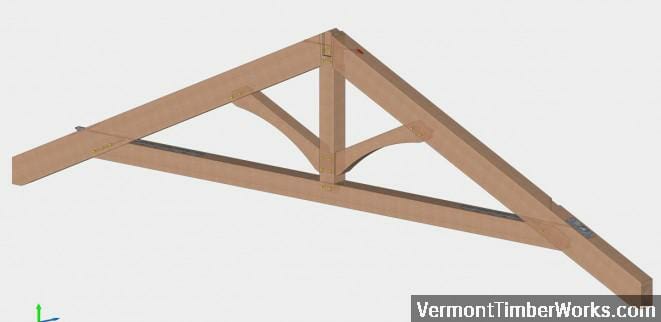 Answered by Doug Friant
Hi Dan,
I am glad you like the truss. We need some more information before we can size it though.
1) What is the spacing between trusses?
2) Are there purlins or rafters? (Purlins run horizontally, rafters run vertically)
3) What roof pitch would you like? A comfortable minimum for a 36' truss would be around 5/12.
4) Do you have a layout of the roof so we can see if there are loads besides snow and wind that we need to consider? Such as other roofs above, hips, valleys, end walls or equipment?
Thanks,
Doug