Every Vermont Timber Works frame is custom. That means, as the client, you get to plan the shape of your frame, and decide on the wood species, the timber texture, the joinery style, and the truss design. Some of the design decisions are more complex than others and Derek and Sue, our sales reps, are skilled at working with clients throughout the entire process. This series of posts is going to cover, on a high level, design decisions that were made for 6 different custom timber frames. Check out more Custom Timber Frame Design posts here! This week's post is for an oak barn.
Pick Your:
Site Location
Wood Species
Timber Texture
Frame Style
Project Name:
Rich Barn
Site Location:
Auburn, PA
Oak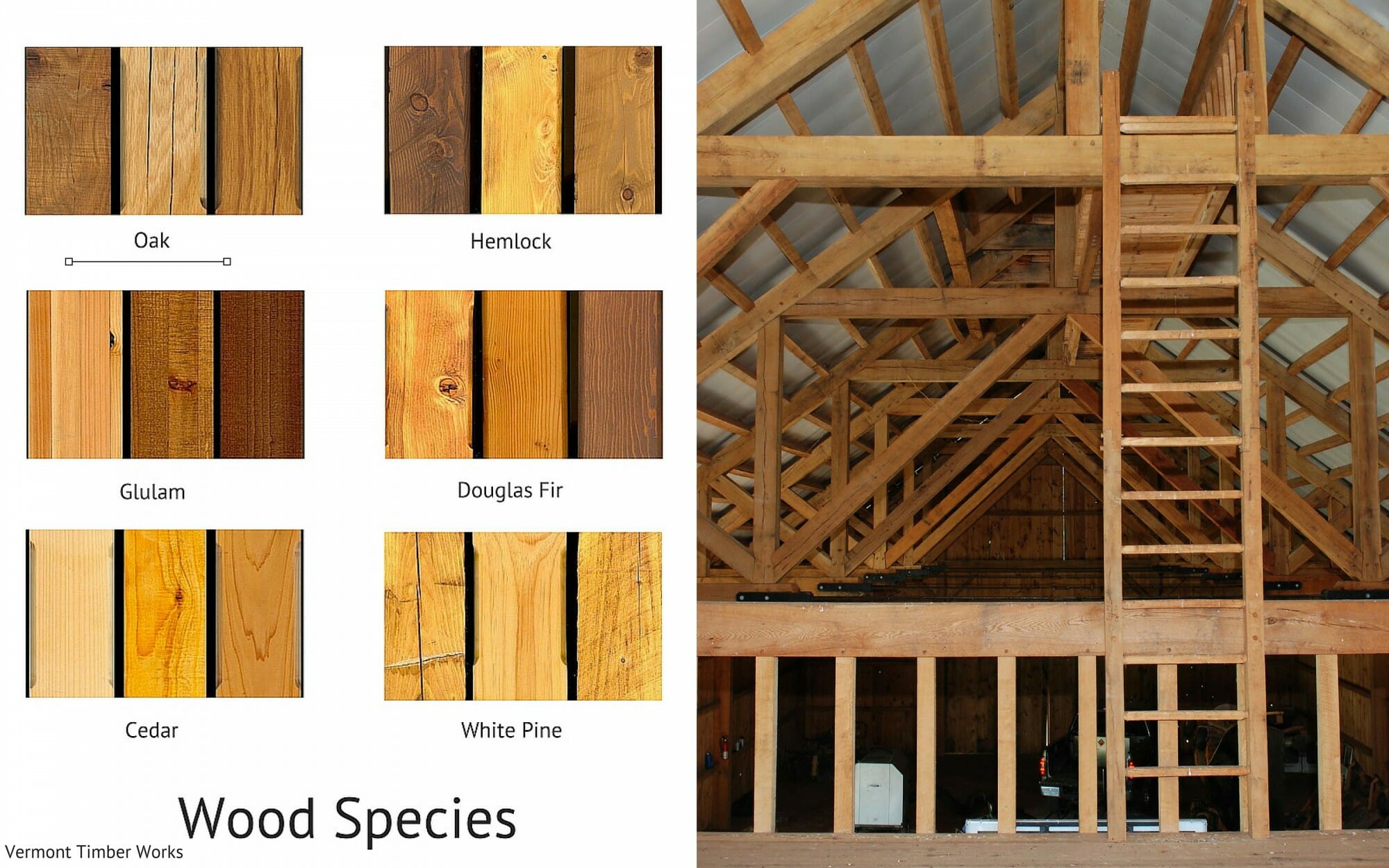 Oak is a strong hard wood. It's usually more expensive than hemlock and pine and less expensive than douglas fir. There are different types of oak: red oak, white oak, and mixed oak. The Rich barn was constructed using white oak. White oak is the strongest oak and the most expensive. It's very weather resistant.
Rough Sawn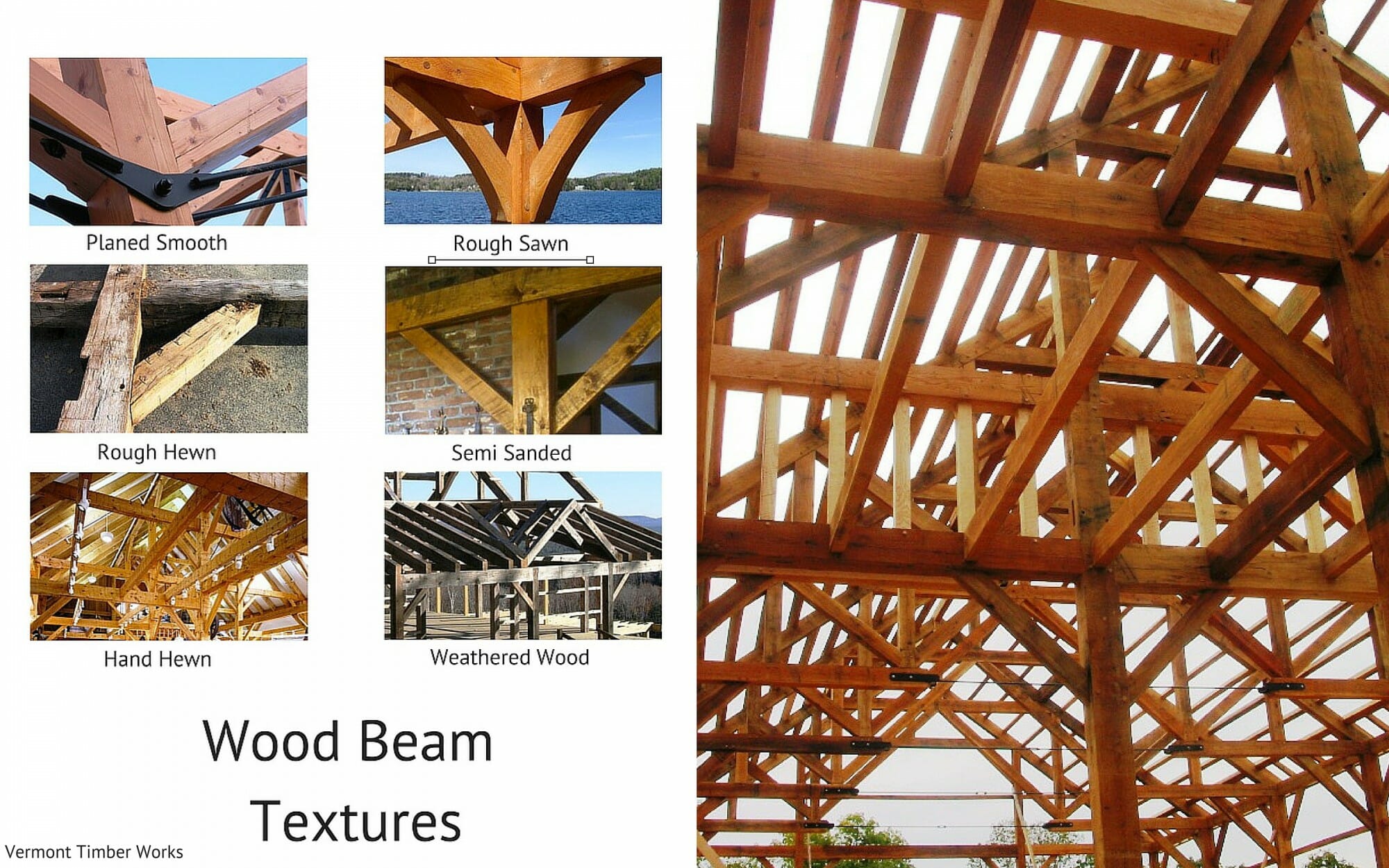 The timber in the Rich barn is rough sawn, which means it was used in the frame as it arrived from the mill. The texture of rough sawn timber depends on the type of mill it was delivered from. A mill with a circular saw will leave round blade marks on the timber, and a mill with a band saw will leave straight, smoother marks on the timber.
Modified Hammer Beam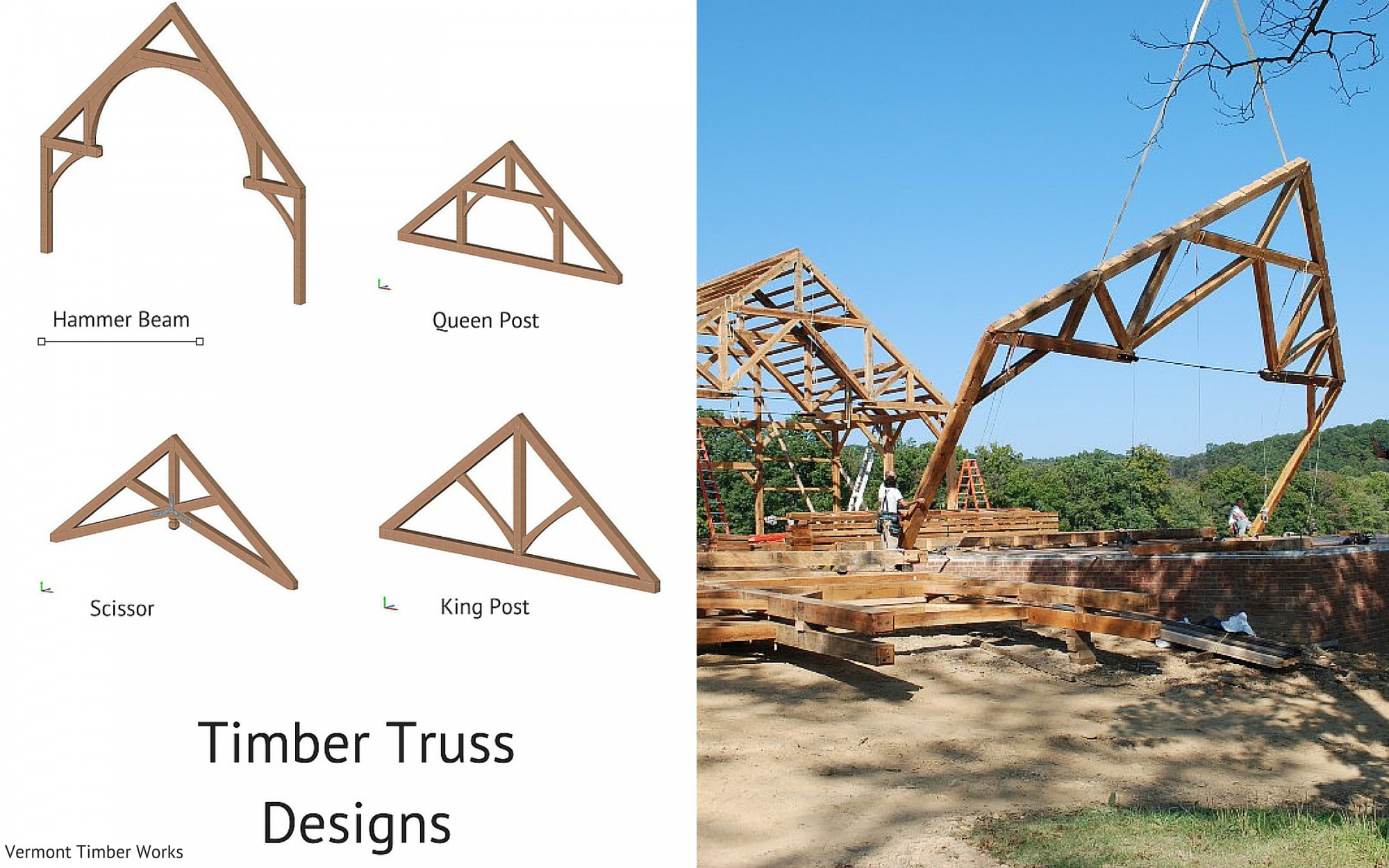 The rich barn has modified hammer beam trusses that span 40′. They are reinforced with steel tie rods.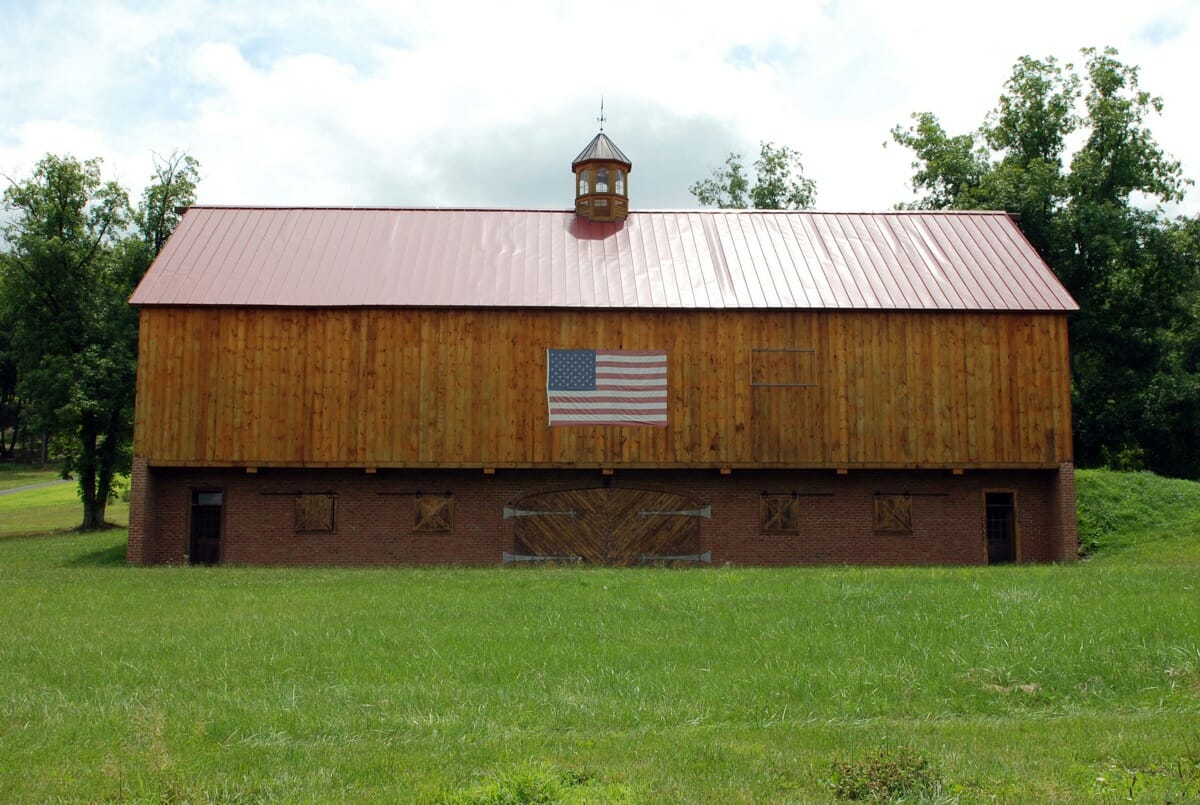 The completed barn has rough sawn oak timber and modified hammer beam trusses.
Thanks for stopping by our timber framers blog! If you like this post, or have timber work questions, we invite you to get in contact, ask an expert, or share your thoughts in the comment section below.