The Look of Aged Wood
Aged wood is a look that a lot of people enjoy. For years, we've offered an aged wood finish at Vermont Timber Works. This would involve lying the timbers out in our field for a few months and letting them age naturally. As with all wood products, this couldn't guarantee how the timbers would age or look, as wood is a natural product. But as our workload increased, and clients' timeframes decreased, not many people want to wait months for timbers to age naturally in a field. Especially if it might not turn out exactly as they had in mind.
We found that we were able to replicate the look of aged timber with blue-based wood stains. The one we found that looked really nice was Arborcoat Westcott Navy. We were a little wary at first because the stain looked so blue, but the color mellowed on the wood and looks more like an aged gray color than blue. You can see the pavilion that we did below in that stain. I love how it turned out!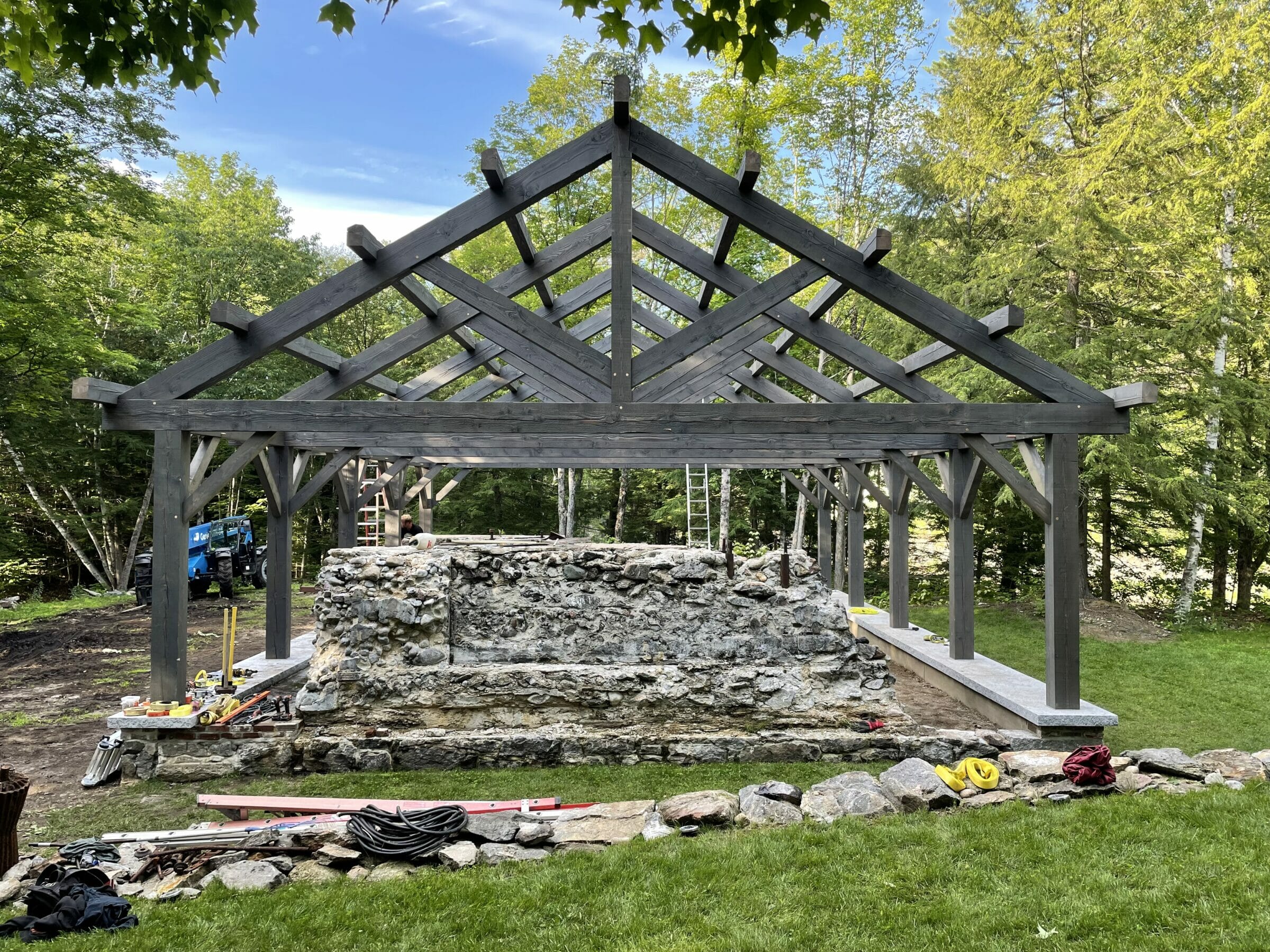 Gray Stains as an Alternative to Aging
When we found Vermont Natural Coatings recently, we saw that they have a whole Aging Stain collection. You can see all the color options below: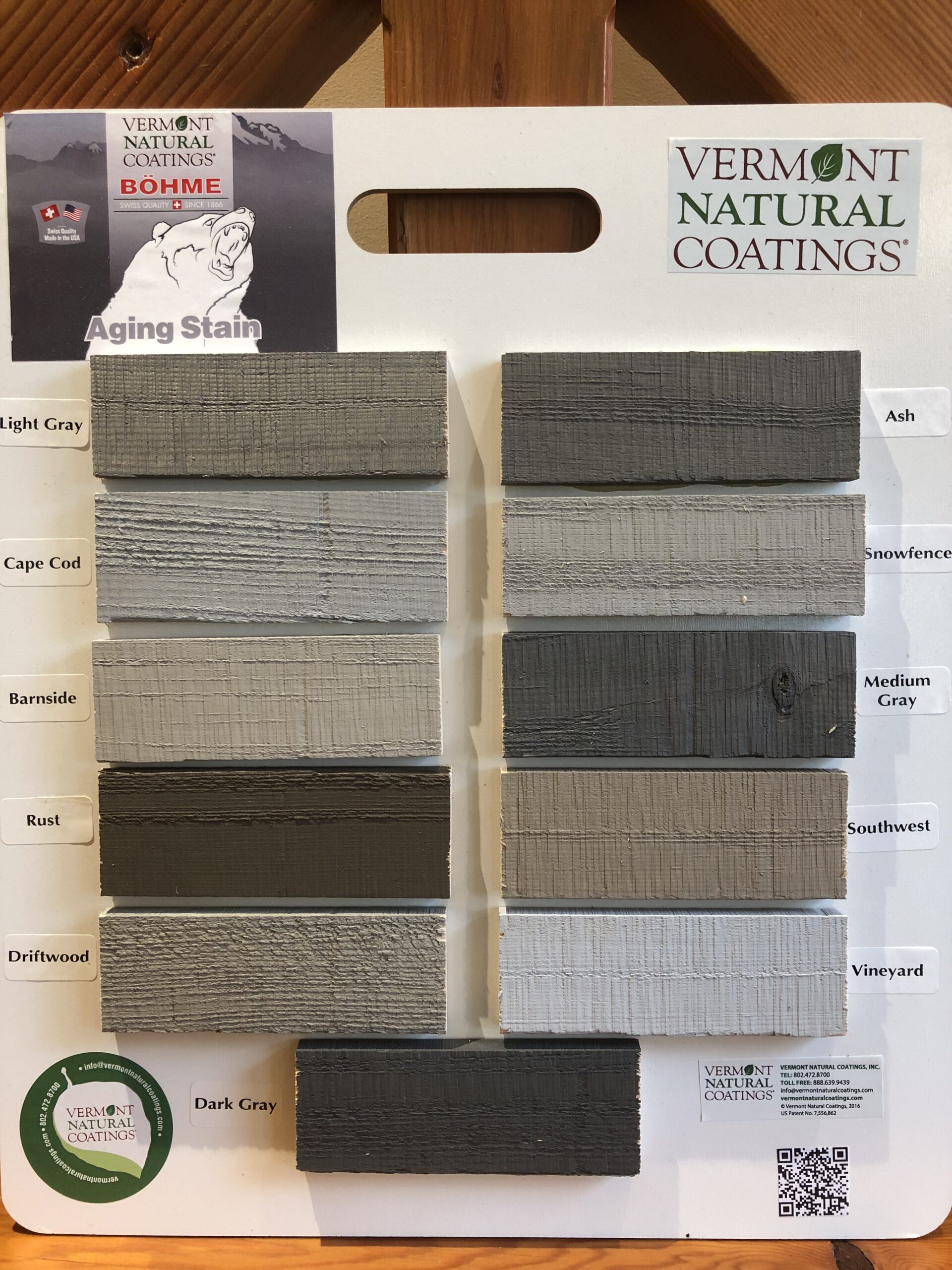 We haven't used any of these gray stains on a project yet, but we hope to in the future. If you're looking for an aged wood look, but don't have months to wait for the wood to age naturally, you now have more stain options that can replicate the appearance of aged timber.