How we use Stains at Vermont Timber Works
Wood stains are essential to protect and seal the wood, as well as provide a finished look that is aesthetically pleasing.
Water Based vs Oil Based
There are pros and cons to both oil-based and water-based stains. At Vermont Timber Works, we have recently switched to using only water-based stains, however, you can still see plenty of examples of oil-based stains from our past projects over the years.
The short answer to why we've switched from oil-based to water-based is we now prefer water-based stains for their ease of application, easier cleanup, and environmental and occupational safety features. We've been using water-based wood stains from Benjamin Moore Arborcoat as well as Vermont Natural Coatings. You can see a picture of the sample board that VNC sent us.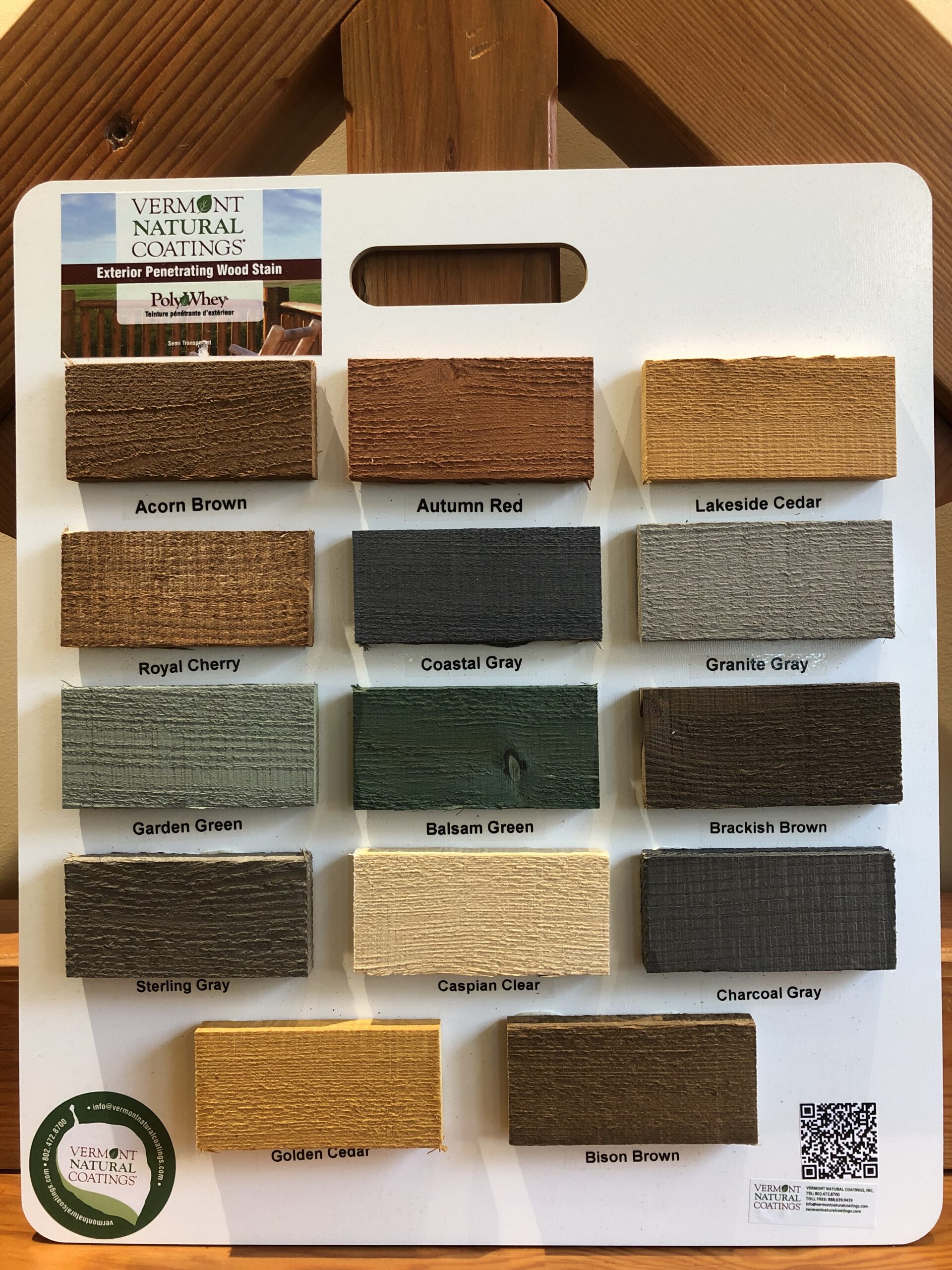 How to Sand and Stain Timbers
First, sand the surface of the timber.
Remove the sanding dust and ensure the wood surface is clean and dry.
Then apply the stain as evenly as possible. We can use brushes, sponges, or even rags.
Apply one coat or two depending on how dark you want the color to be.