Does your workplace decorate for the holidays? We do, it's fun to be festive! Rick brings in a tree from the Chester Fire Dept., (supporting a great cause). Trimming the tree credit goes to Sue and Derek this year.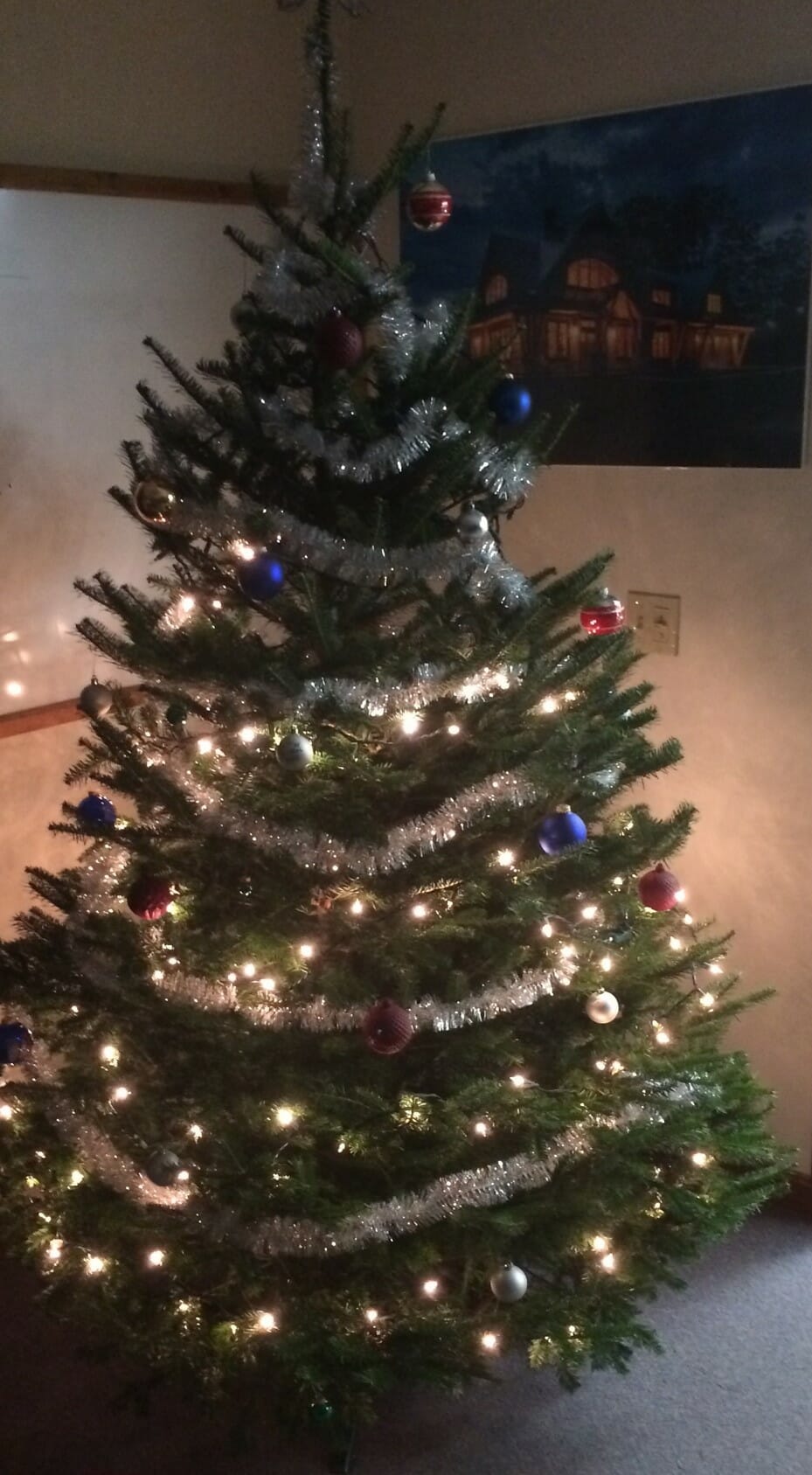 Great job you guys. Wait a minute, where's the star? Oh right, Sue and Sandy (that's me) know what happened to the star and we are not talking…
As we continue to wait for the 1st serious snowfall of the season, here is a picture from last year. Enjoy the warmer weather everyone and get ready for some SNOW! We know it's coming, we just don't know when.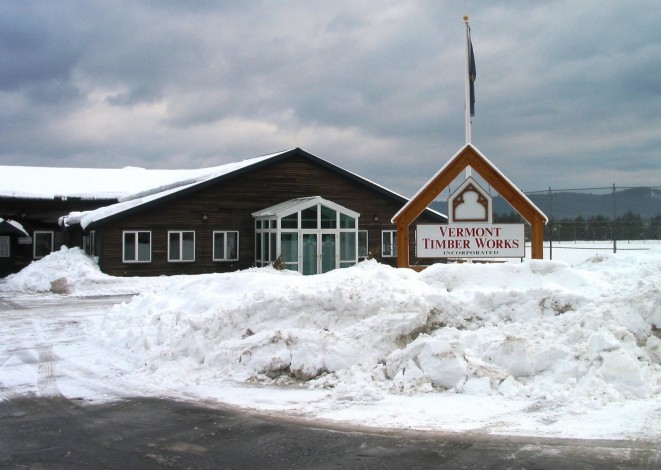 Happy Holidays – Merry Christmas – Season's Greetings
…from all of us at Vermont Timber Works!