Knots in a timber frame – yes or no?
What do you think of the natural knots that embellish this frame?
Do you think they enhance the look of the timber, or would you cover them up if you could?
Often here, at VTW, we get requests for "paint grade timbers".  To one person, this might mean free of knots, smooth as a baby's bottom, and without any noticeable defects in the wood.
We conform to these standards as best as we can, but Mother Nature has her own ideas when it comes to creating these beams.
There are ways to prevent these knots from being quite so visible, especially if "paint grade" means "We plan to paint these WHITE".  Face it, knots are knots, and eventually, they may start to bleed through the surface of the white exterior, but in preparation, we can use a "BINZ' product on them to help make them less visible.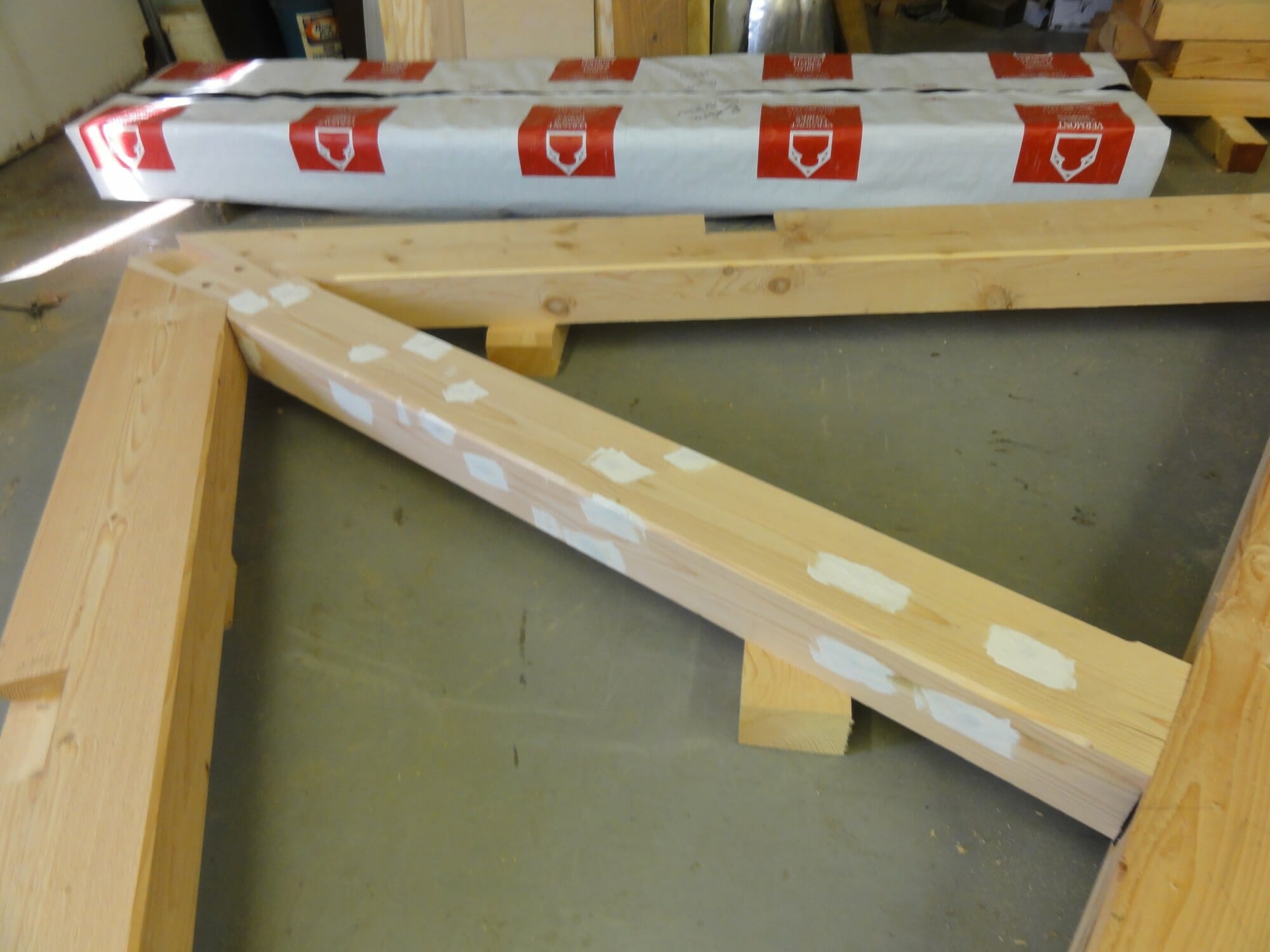 Whether you like the effect of the natural looking wood, with the knots as a focal point, as seen here in this Mixed Oak Bridge,
Or you prefer to cover them with a darker finish, as seen in these modified king post trusses,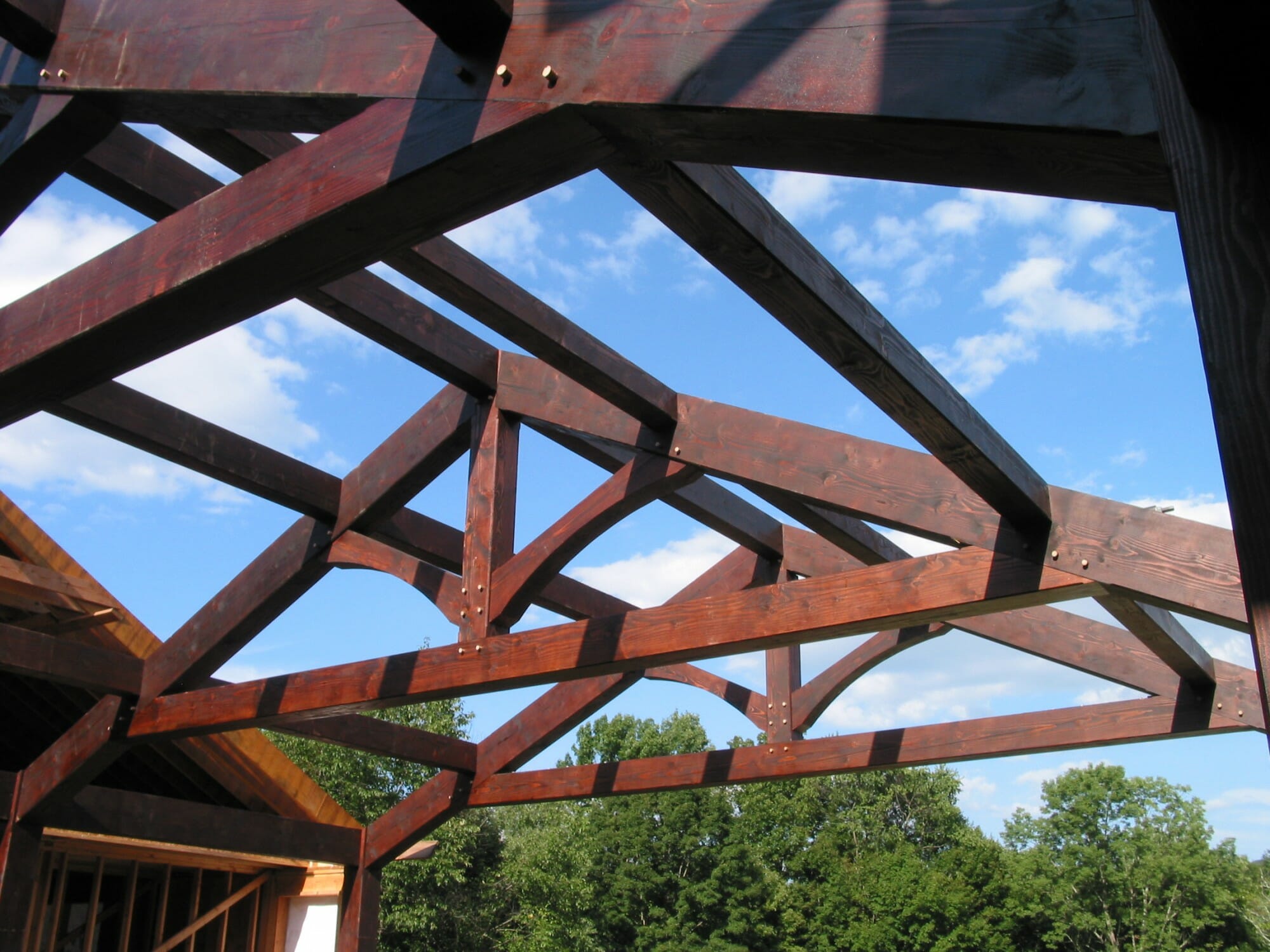 The knots have a mind of their own.
Over time, wood dries, cracks, shrinks, twists… basically does its own kind of dance.  When this process is taking place, sometimes the knots can come loose, and even fall out.
This does not affect the structural integrity of the frame however, so no need to worry.  But if you don't like the look of the missing knots, there are ways to fix this problem.
REPAIRING A KNOT HOLE
We had a client that wanted repairs to a timber frame, due to the "notch" left by a knot that fell out during the erection process.
This is how we solved the problem:
First we found a piece of scrap timber that matched the species of the project and laid it flush with the edge with the missing knot.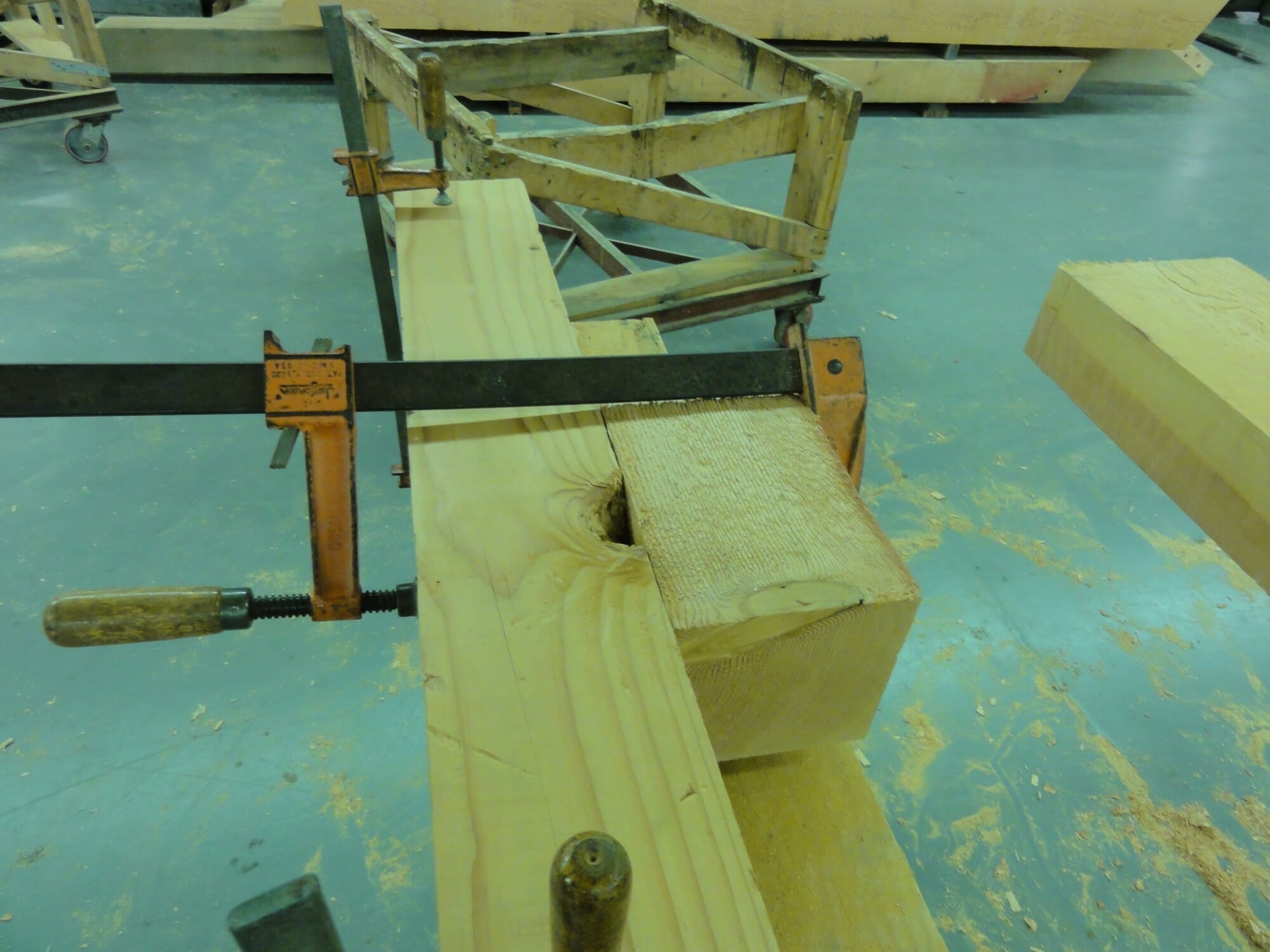 Then Kellin drilled the knot to make it a little bigger.  (Isn't this making it worse?)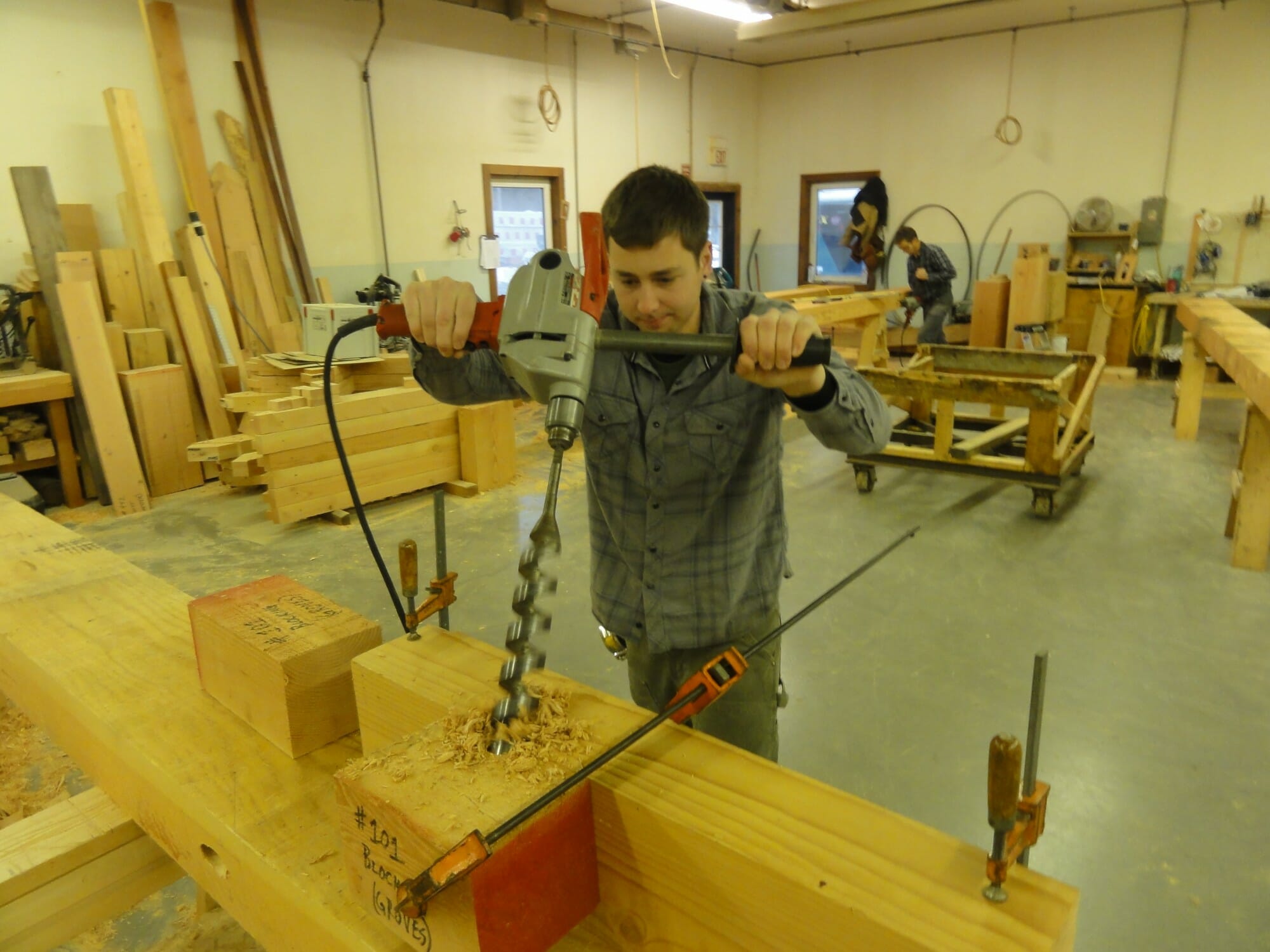 Hold on, we aren't finished yet!  There's a method to this madness.  Keep following along….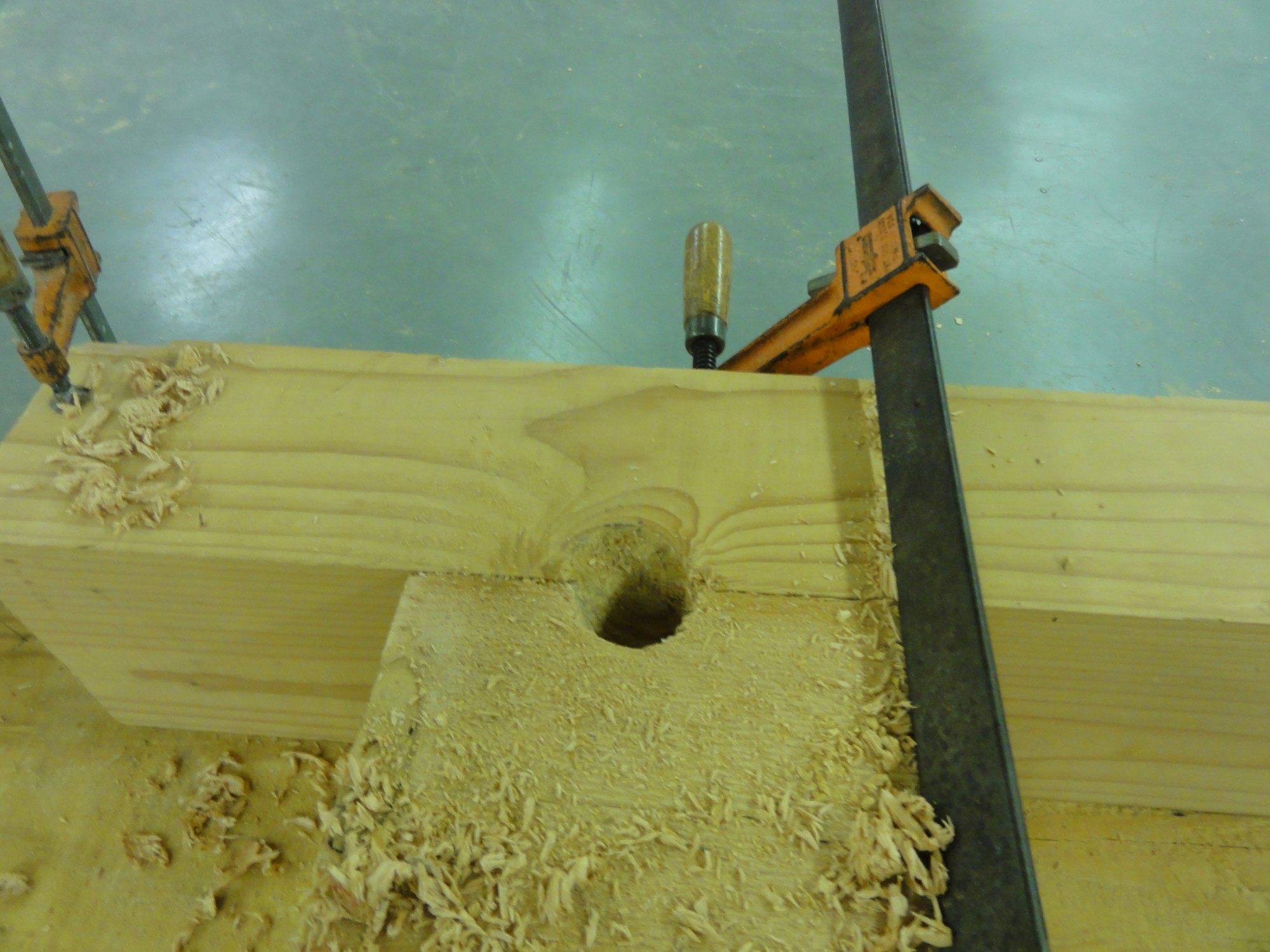 We then took a peg/ or dowel and fit it diagonally into the hole that was drilled between the 2 pieces of wood.
Let's glue it in there nice and tight and let it dry….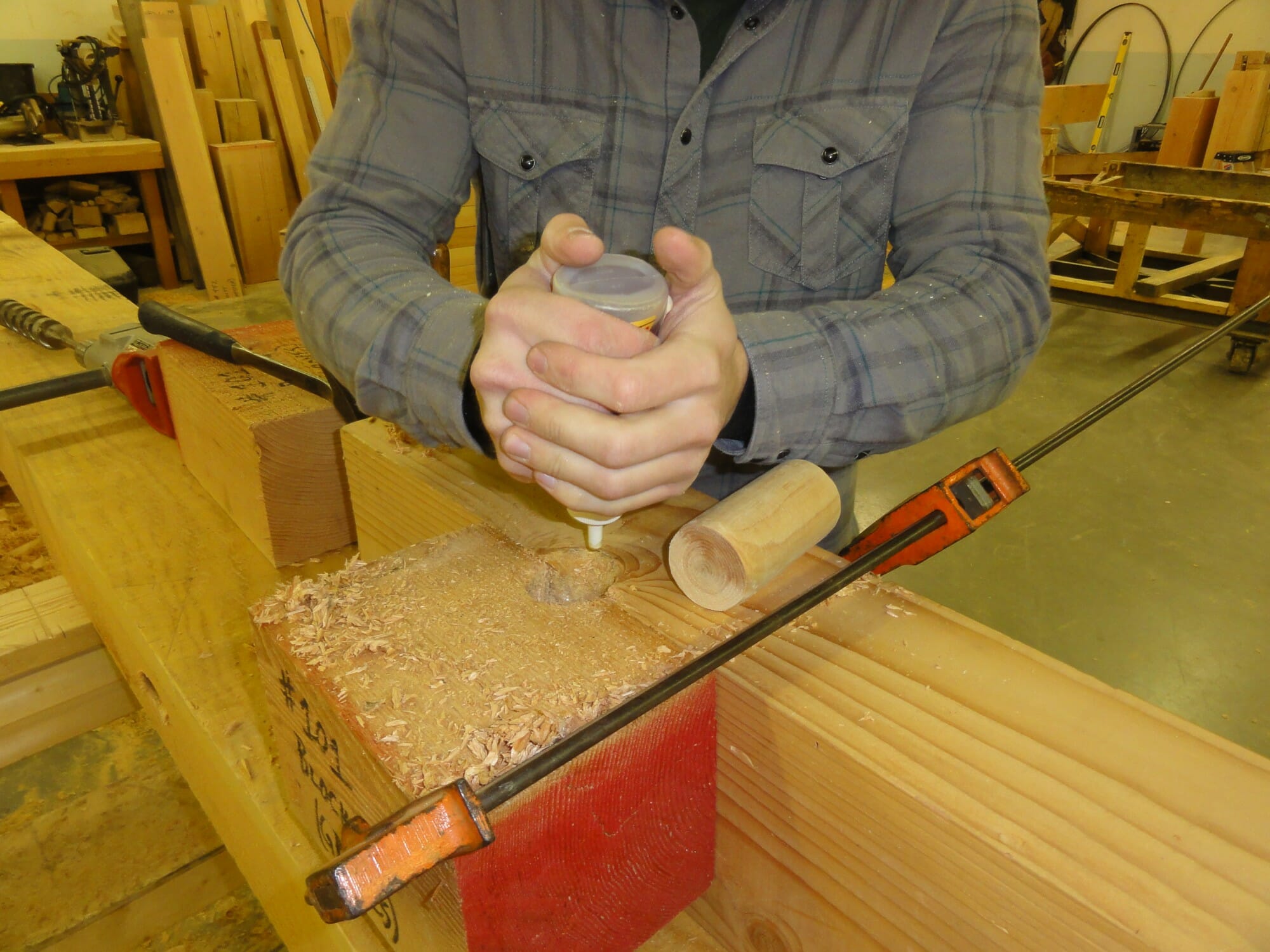 Hammer it down as far as we can so it completely fills the gap,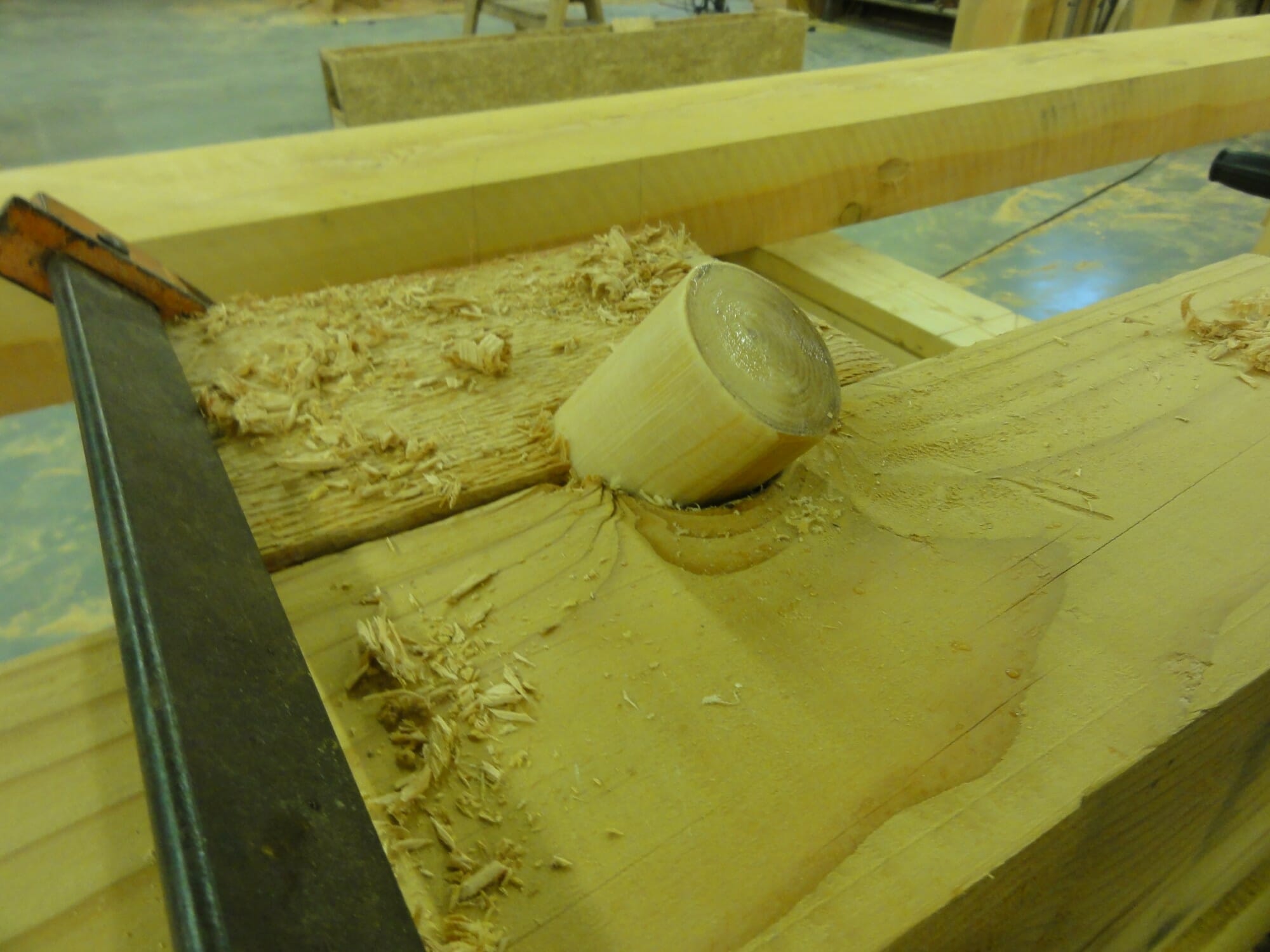 Now we cut it down and sand it, and VOILA!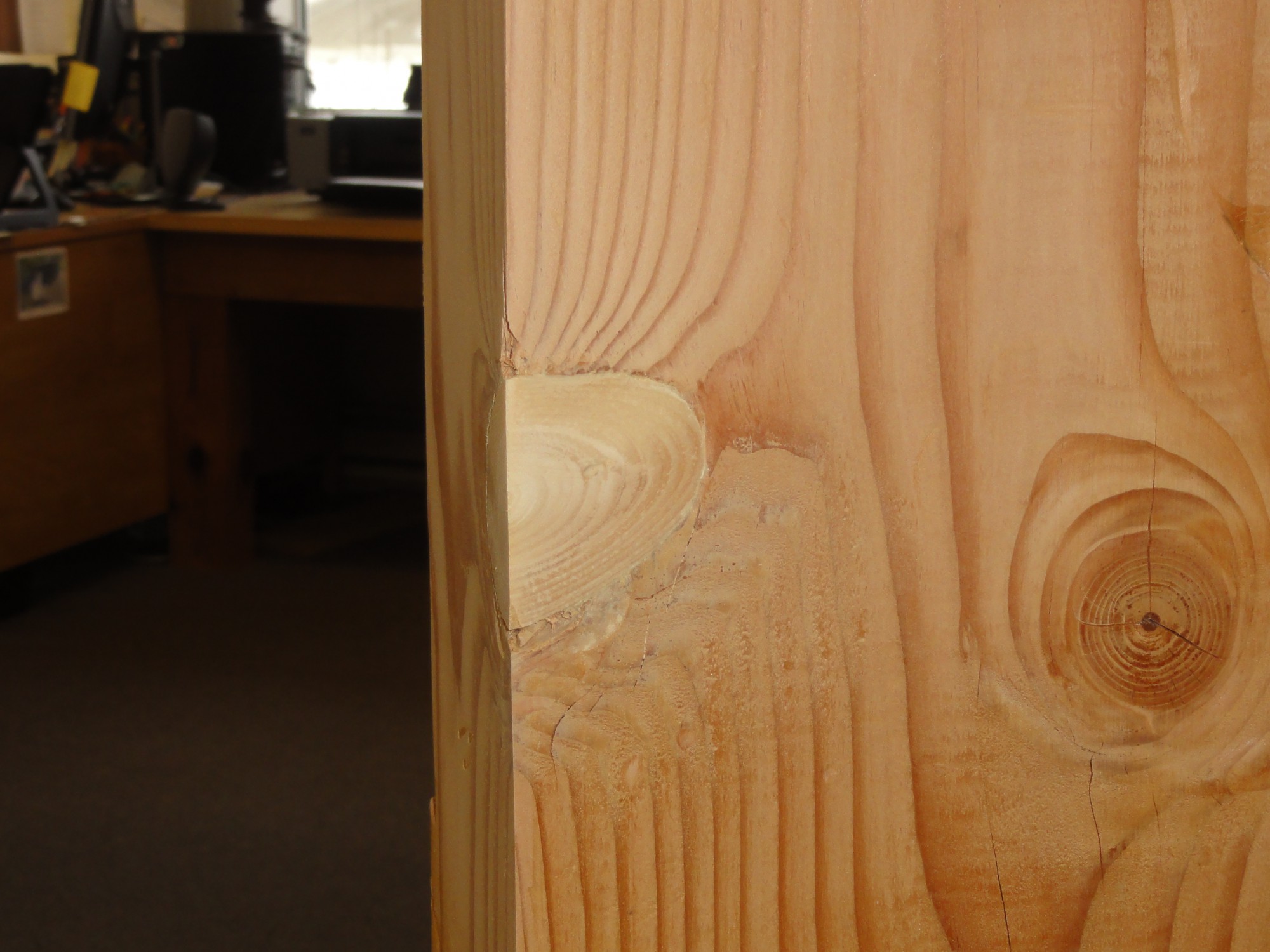 Can you tell that this is not part of the original timber?  If I hadn't let you in on this little secret, you never would have guessed.  Right?
Whatever the look you are going for, we try to make it happen at VTW.
We can't promise that every piece of timber will be perfect, but we will get as close as possible. There's no telling how much it will check or change over the duration of the frame.  It's going to do what it's going to do …
Like it or KNOT!
Thanks for stopping by our timber framers' blog. If you have a timber frame project in mind, or any timber work questions, we invite you to get in contact, ask an expert, or share your thoughts in the comment section below!