This is a pergola with hand hewn, white oak timbers. Thank you to Jimmy Dillion from Interstate Workshop who sent us all the pictures. Enjoy!
Originally, this pergola was intended to be larger. It was scaled down in size due to the availability of the long white oak timbers. However, it's still quite large at 32FT wide.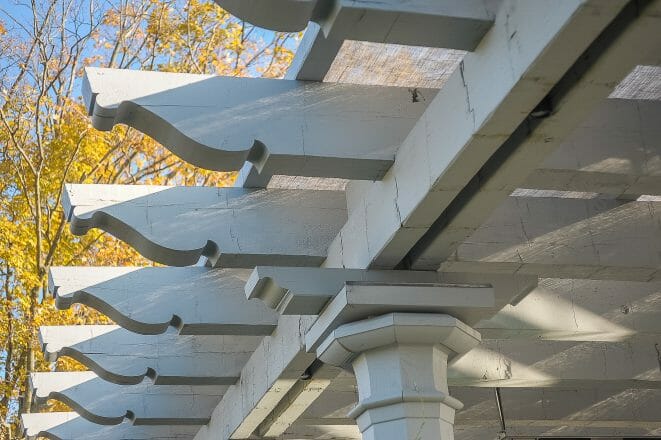 The rafter tails and ledgers are detailed with scroll work, thanks to our talented Kellin!
You can't see it, but the posts are steel. The steel is hidden by our white oak trim pieces that are hewn to match the timbers.
Inside the pergola is an outside kitchen with lots of seating and an incredible view. Who's ready for a party?
Thank you for stopping by our blog!
If you like this pergola, or have a timber frame question, we encourage you to get in contact, ask an expert, or share your thoughts in the comment section below!