Today I thought we'd take a closer look at the Pegs that are used to secure the connections of our Timber Frames.

When using traditional joinery to make connections in a Timber Frame, the pegs are there to stabilize the connections and keep them secure.
Unlike nails, that are used to hold the wood together, after the Tenon is inserted in the Mortice, the connection should be tight and strong, and then the peg is inserted so that it goes through both pieces of wood to further strengthen and secure the connection.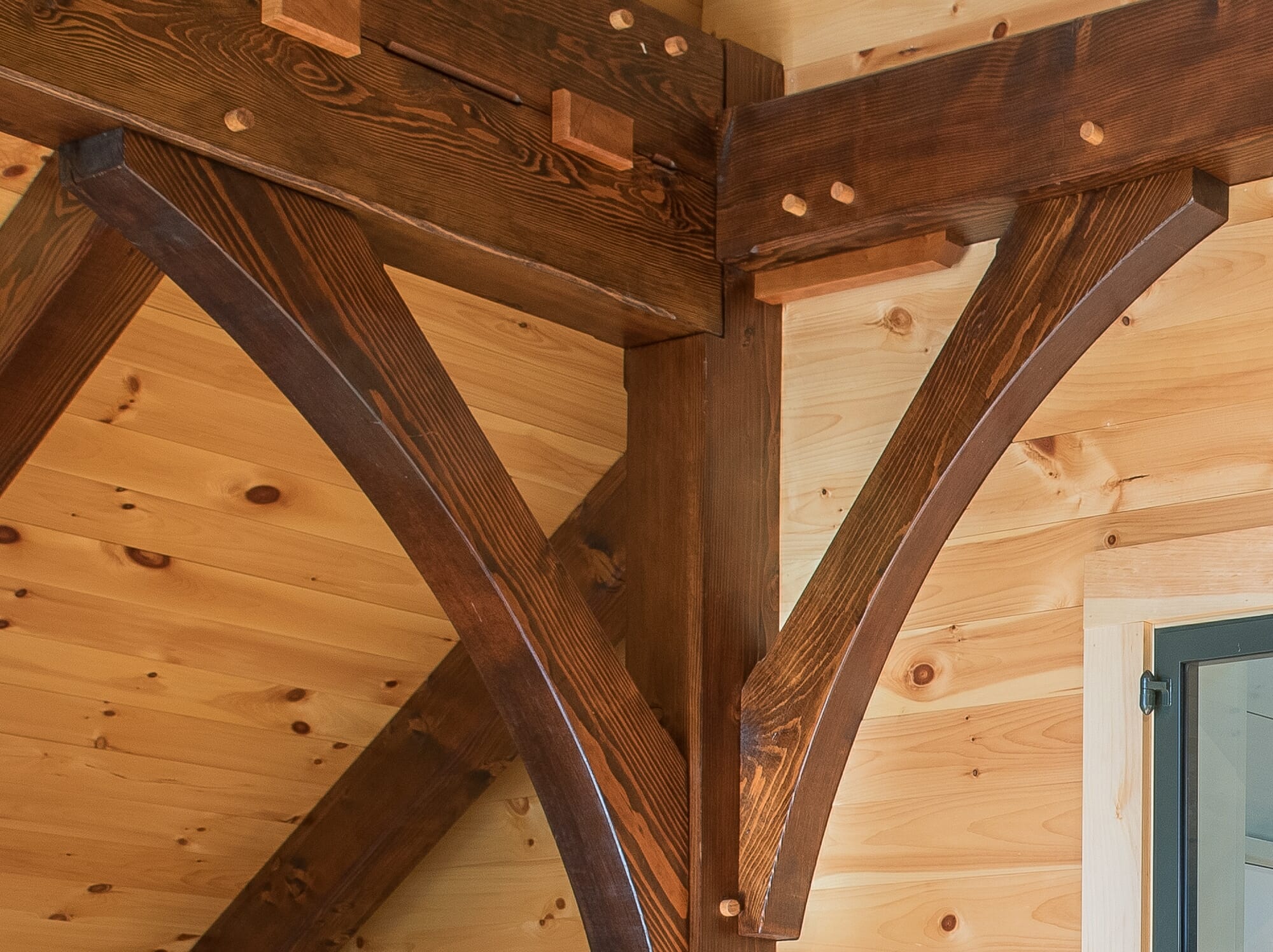 Our Pegs are most often made from Birch or Oak, cut from clear dowel stock our workshop.

The pegs can either be flush with the wood or can be proud and be left longer. They also can be made with more vibrantly colored woods like cherry.
The number of pegs used will be dictated by the number of connections needed. For example, a King Post Truss will require about 16 pegs, a Queen Post will use 26, and a modified Hammer beam will use 39.

The pegs represent the craftsmanship and traditional of timber frame joinery.