As we continue our journey through the timber frame process, we will touch on several different projects, designs, specifications and materials.  This time we will be focusing on the essence of timber framing, the timber.  There are so many different qualifications of the timbers we use, the species: Douglas Fir, Oak, Cedar, Hemlock, etc. The finishes: Rough Sawn, Planned, Hand Hewn, Semi-Sanded.   The Grades: # 2 Construction Grade , #1 or Better, Select Structural and Appearance Grade.  The combinations are infinite (I know they are not literally infinite, but it sounded good).
Today we'll be looking at a project that we did on Long Island, NY in 2011, and what makes this project different from others is that it was done with reclaimed White Oak.  Reclaimed wood is taken from barns, corn cribs, stables, mills, homes and other buildings and agricultural/industrial/construction structures from different locations in North America, typically has a very rustic/weathered look, and can add a lot to a frame aesthetically.  This is how a reclaimed project grows from infancy to finish.
1.) Design begins with client contact and the concept of a reclaimed product:
Generally when a client approaches us and says "I would love to do a project with reclaimed white oak, is this a possibility?", and typically our response is "The possibilities are endless! Well assuming that we can find what you're looking for, which more than not we can, bare with me and I will find a supplier that has the materials you are looking for." (the previous response can vary, and is subject to change)  Once we have found the materials the clients are looking, we ask the supplier for some samples of the product, and submit those samples to the clients for approval, you can see a couple of samples below.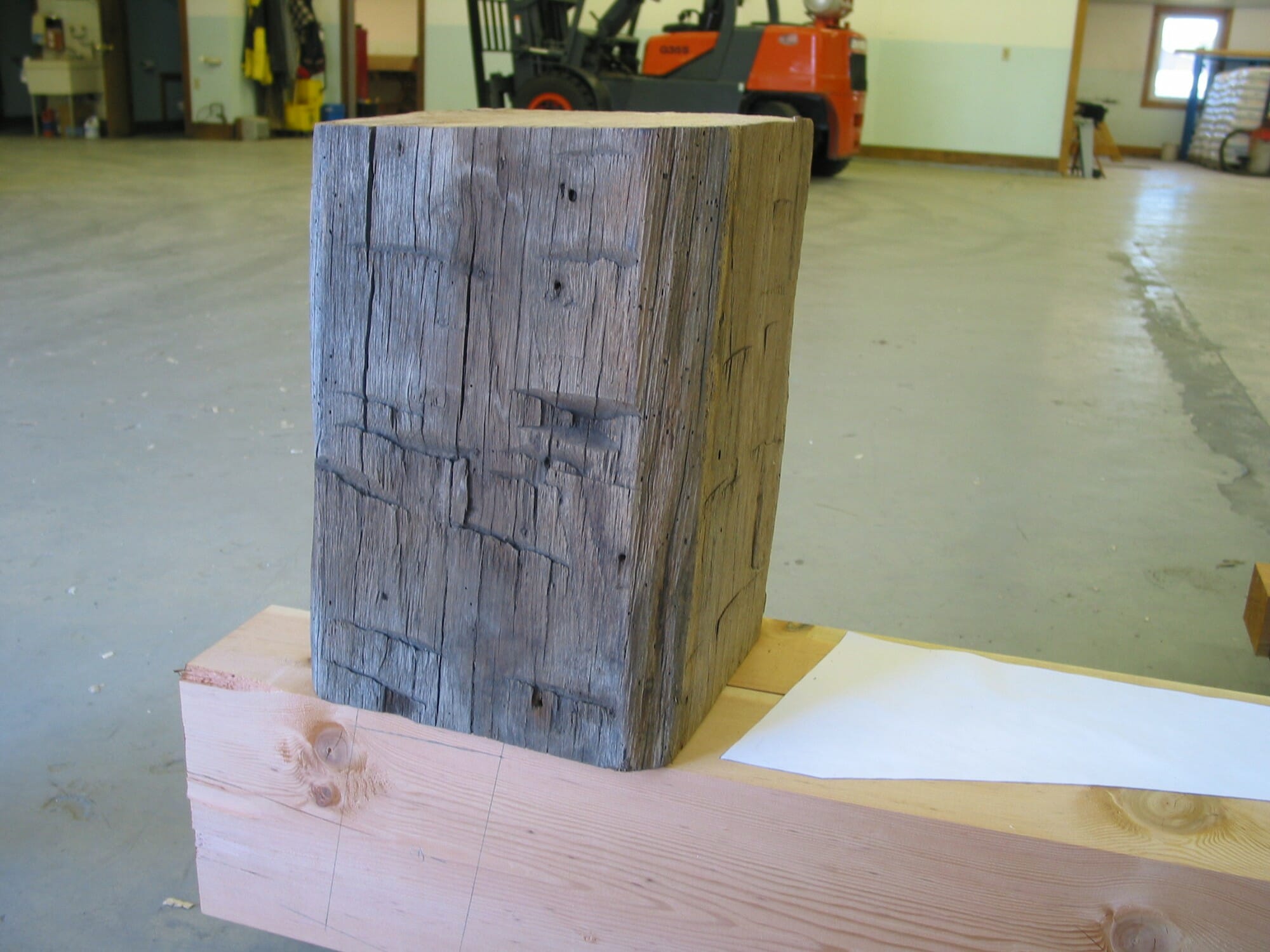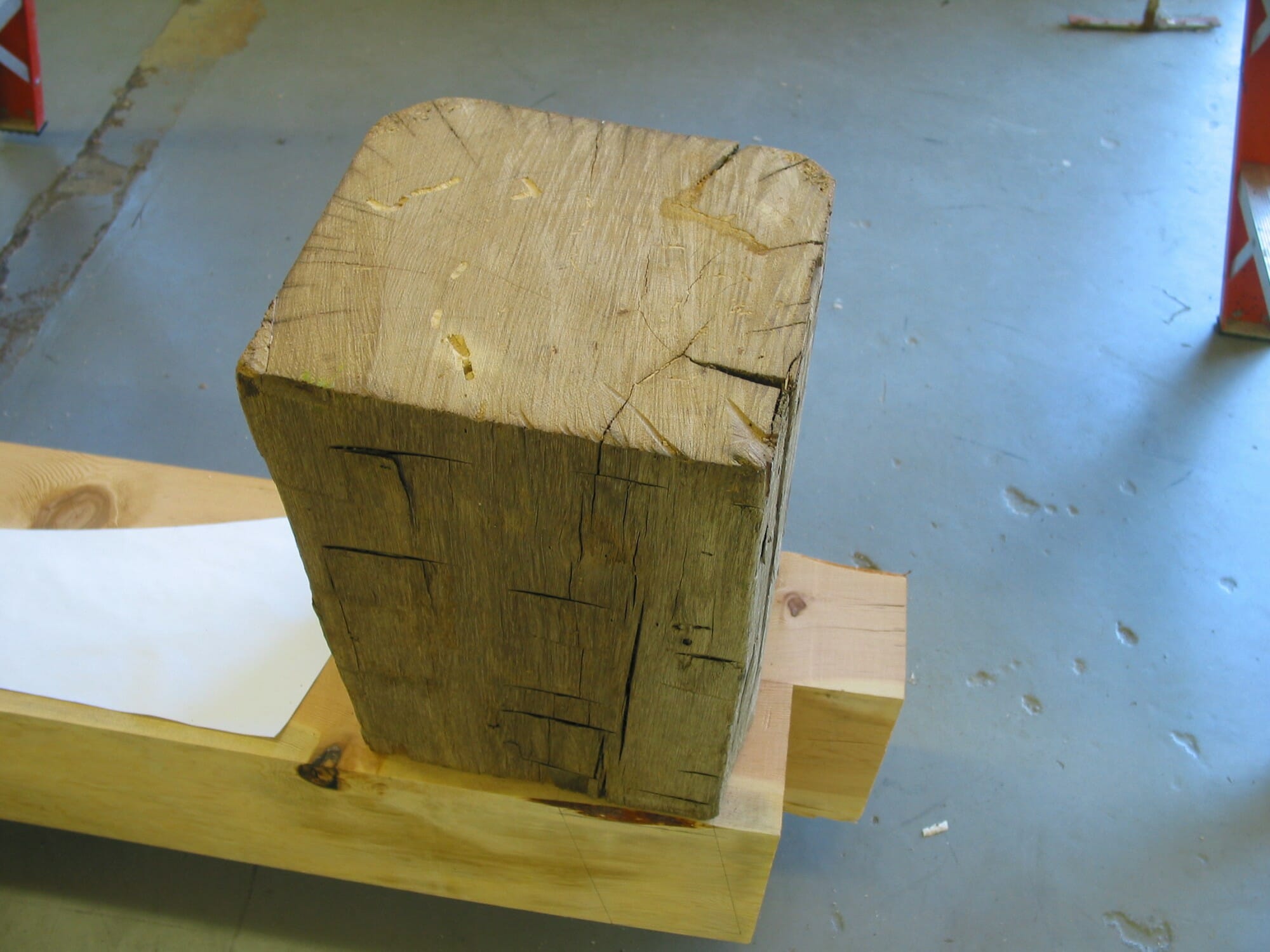 2.) Doug flies out to Indiana to inspect the materials (not a typical step, but needed in this case):
We ordered these timbers from a supplier that has lumber yards all over the United States, but the oak that we needed was in a lumber yard in Indiana, and Doug wanted to see the timbers for himself before we made the final order.  I couldn't find a photo of Doug getting on the plane, so here's a picture of Doug's Mini, which I'm pretty sure he drove to the airport.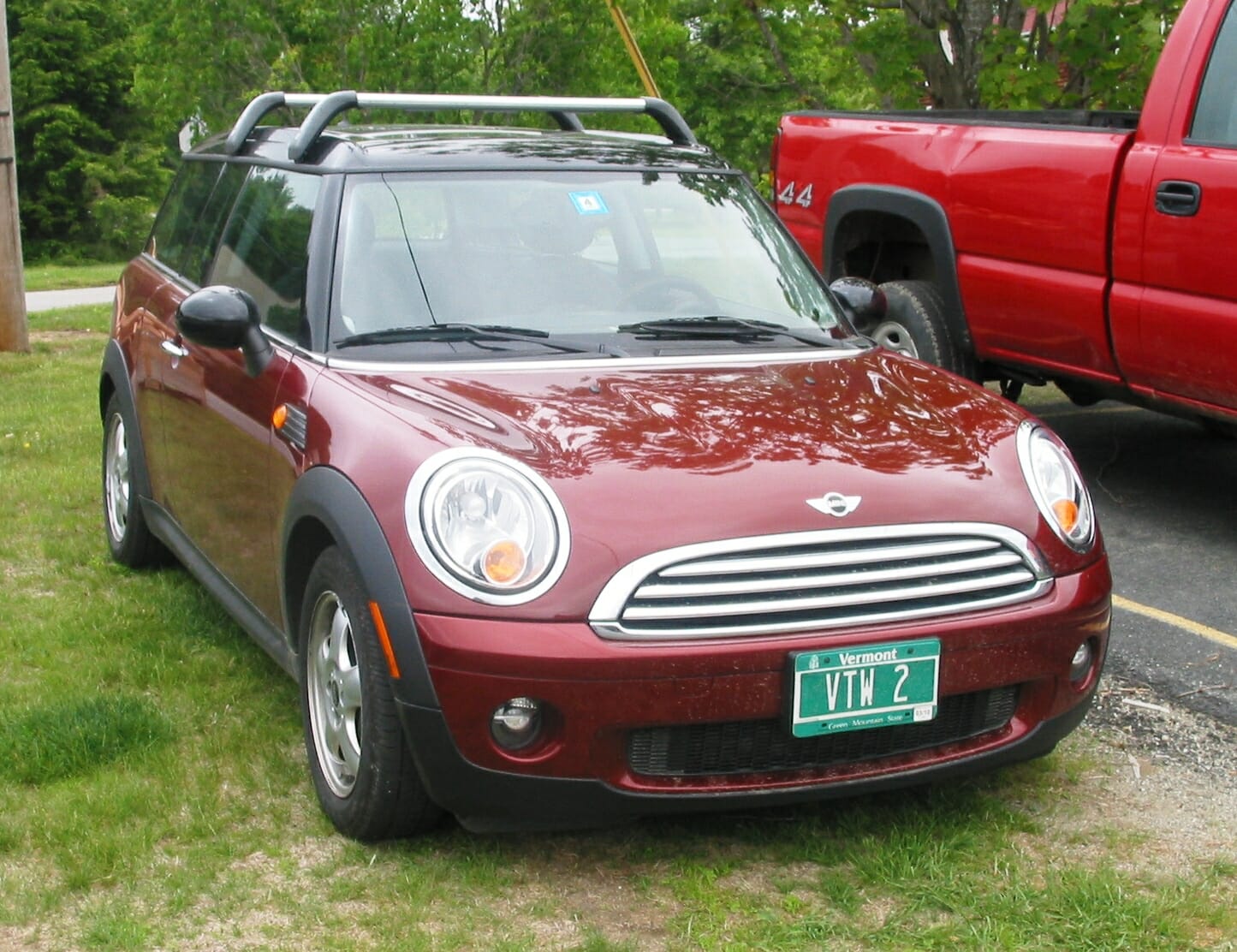 3.) Materials pass Doug's eye test, and we Begin Shop Drawings:
Reclaimed materials change the game for our shop drawings due to the fact that all of the members aren't a specific width/depth, the way new timbers are.  But our engineering "Dream Team" is ready to take on all challengers. You can see just how pleased Jesse is with her work below.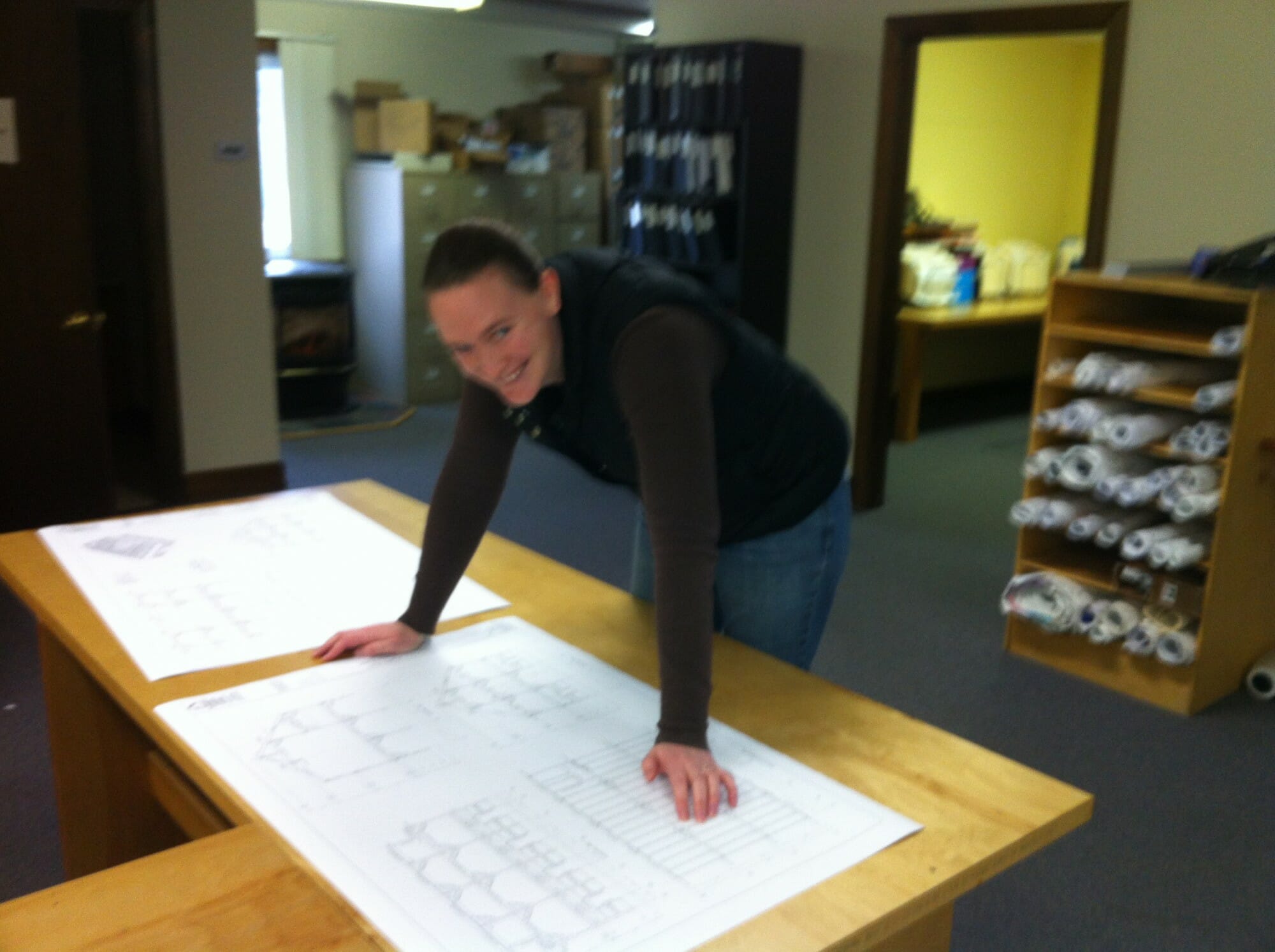 4.)  Order Materials and Begin Fabrication Upon Arrival:
Below are some really cool shots of the Reclaimed Oak timbers before we have started any fabrication, you can see the original mortise cuts, and one which still has the original peg that ran through the tenon.
5.)  Fabrication and In-Shop Raising:
Occasionally a project calls for us to raise the frame right here on site.  With the twists and turns of Reclaimed timbers it makes a lot of sense to put it up here where adjustments are much easier to make.   As the frame was being fabricated in the shop, another team was erecting the frame in the driveway.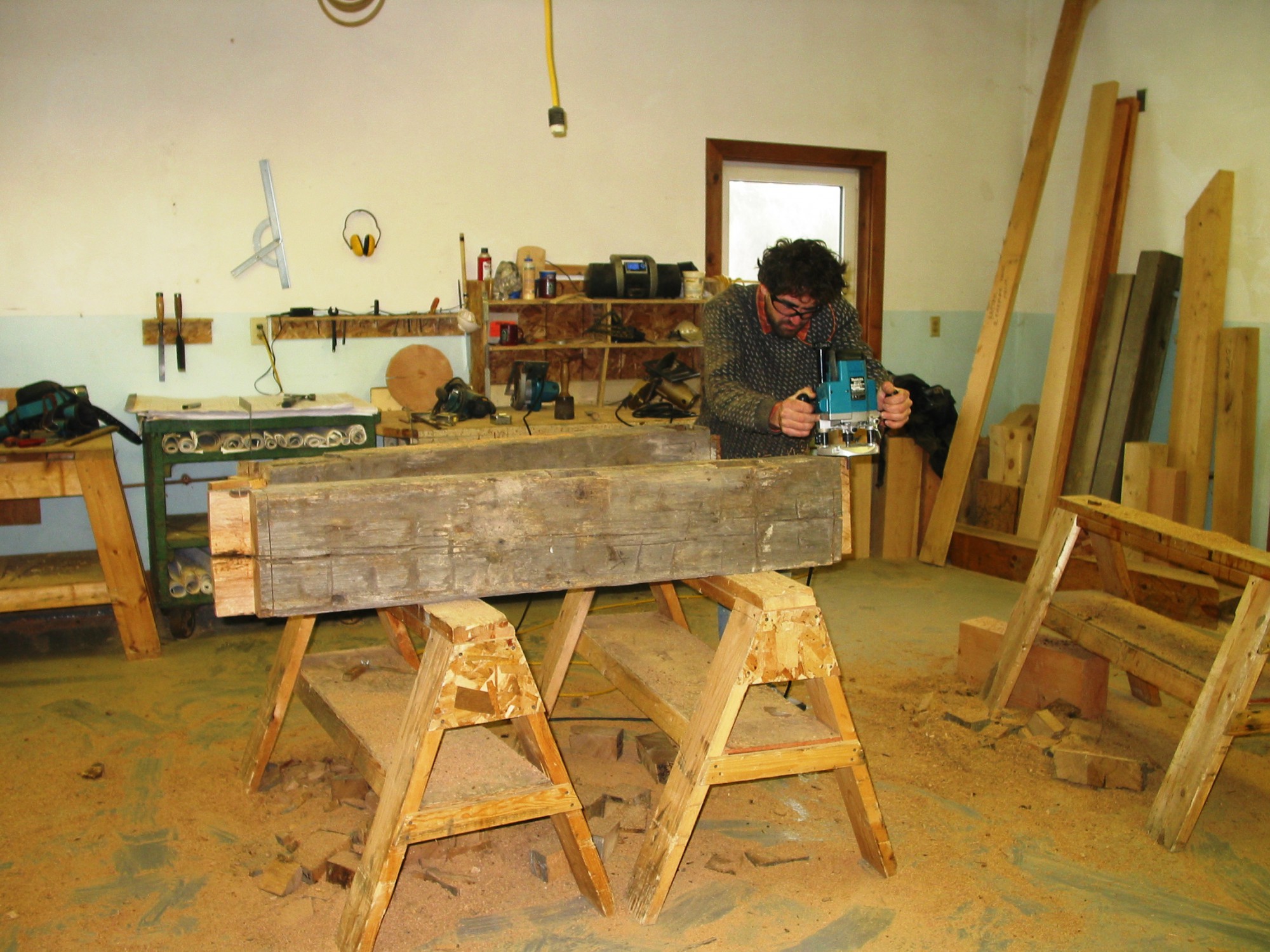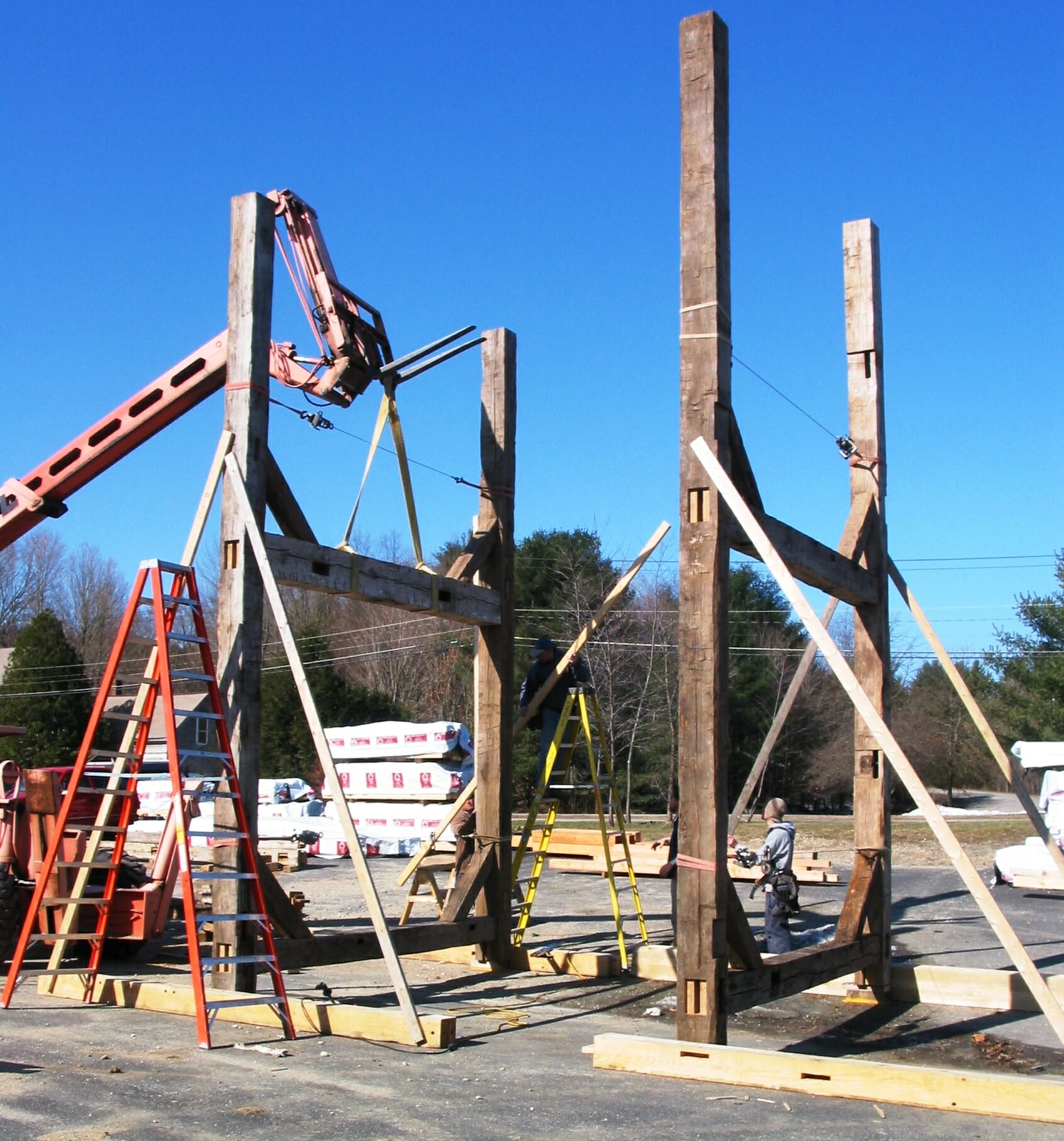 6.)  In House Fabrication is Complete, Frame is Ready to Ship:
When all of the timbers fit into their rightful places and all adjustments have been made, we break the frame back down, very carefully, and then load it onto the flat bed to make the trip to Long Island.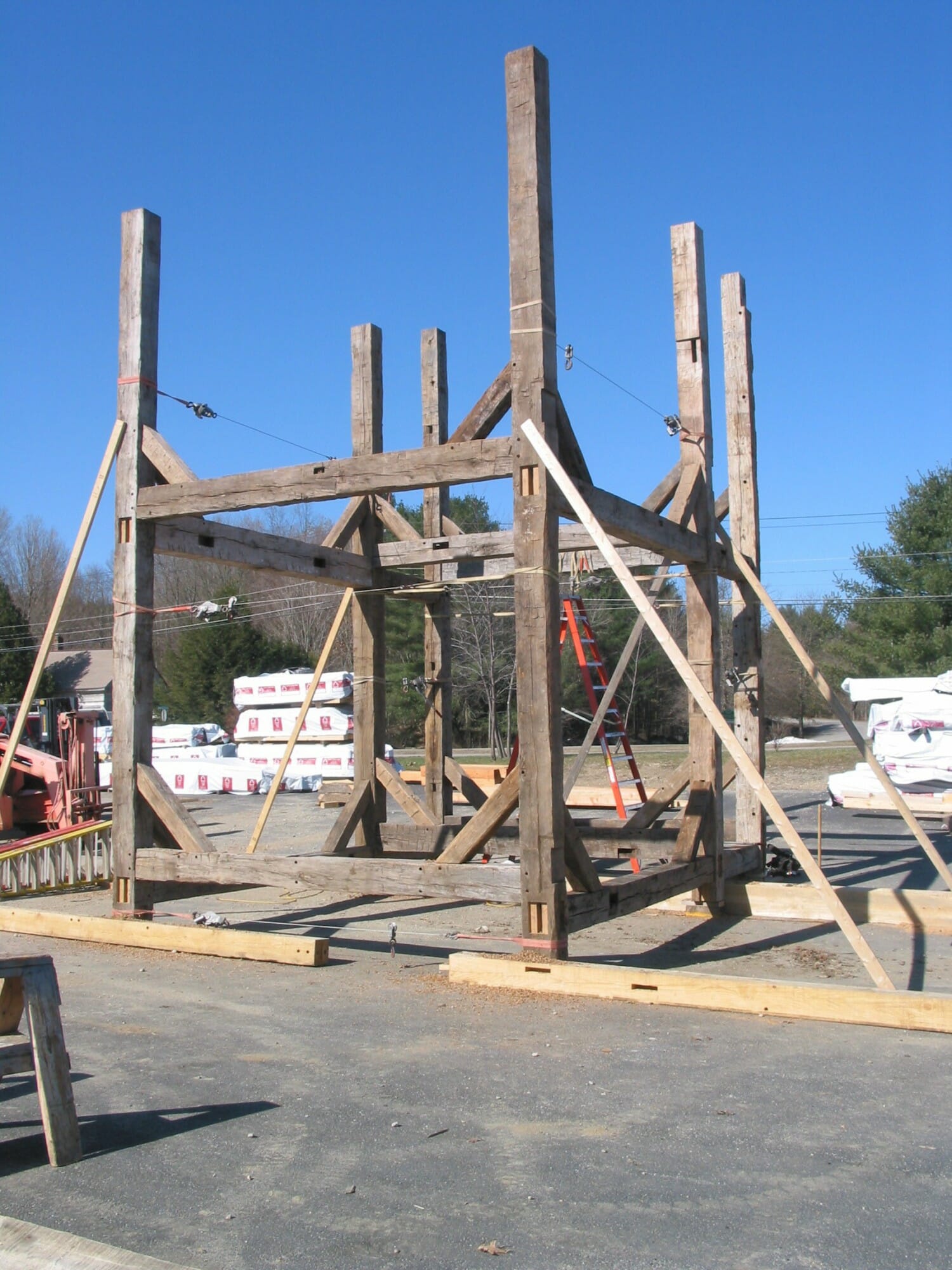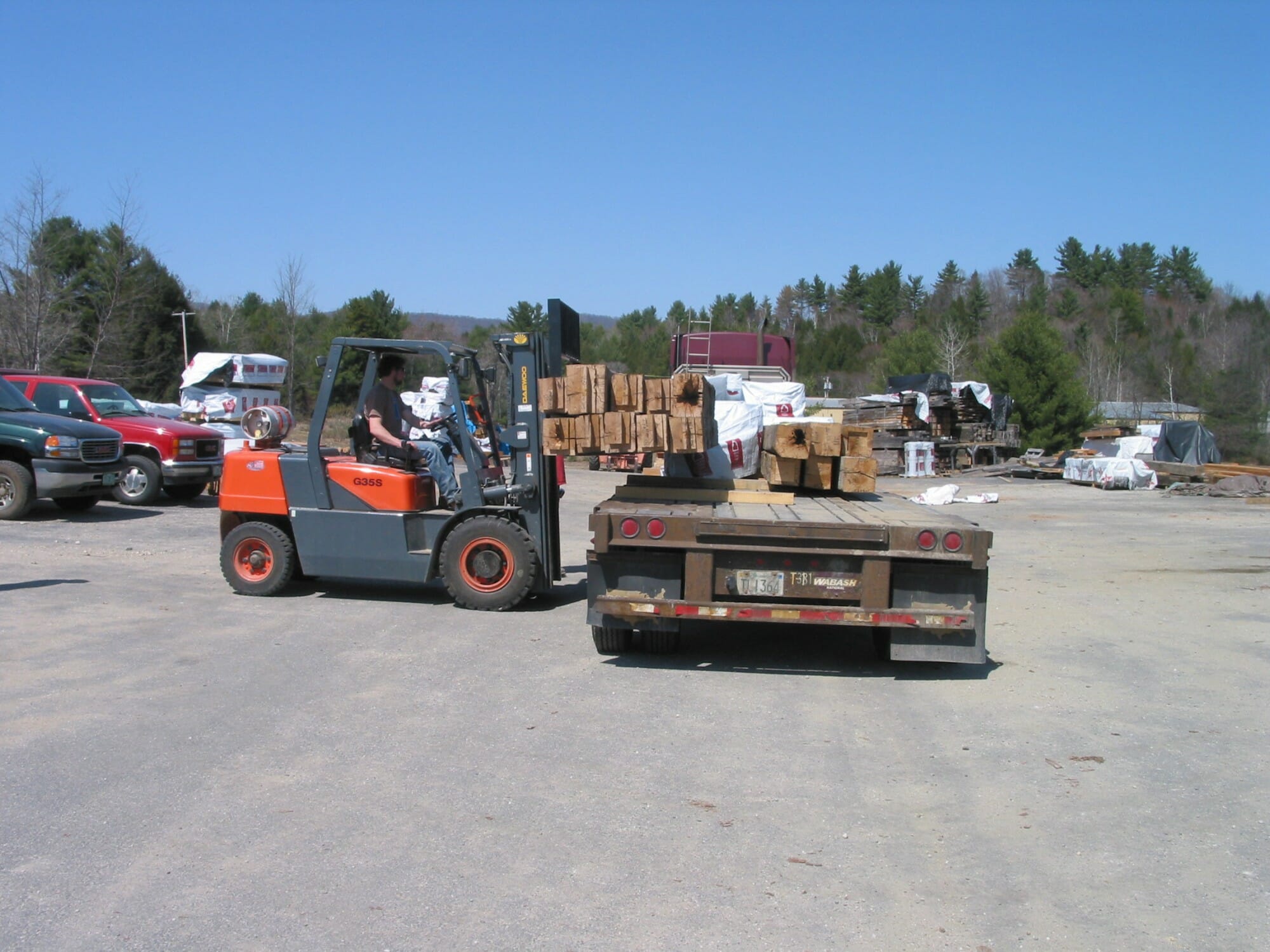 7.)   Frame Arrives to Final Destination, and the Team Erects it a Second Time:
With all of the practice putting the frame up in North Springfield, the raising is a breeze once on site.  The crew puts the frame into its new home, which happens to fit in beautifully with the rest of the project.  Another happy client, and just another day for all of us here at VTW.
Thanks for stopping by our timber framers' blog! If you like this post, or have any timber work questions, we invite you to get in contact, ask an expert, or share your thoughts in the comment section below!