Today our timber framing tool journey takes us to Japan where we will discuss the Maebiki Oga saw, or as the English call it "The Whale Back Saw".  Below you will see a photo of Dan Devine, our resident "Tool Guru" using his personal Oga saw.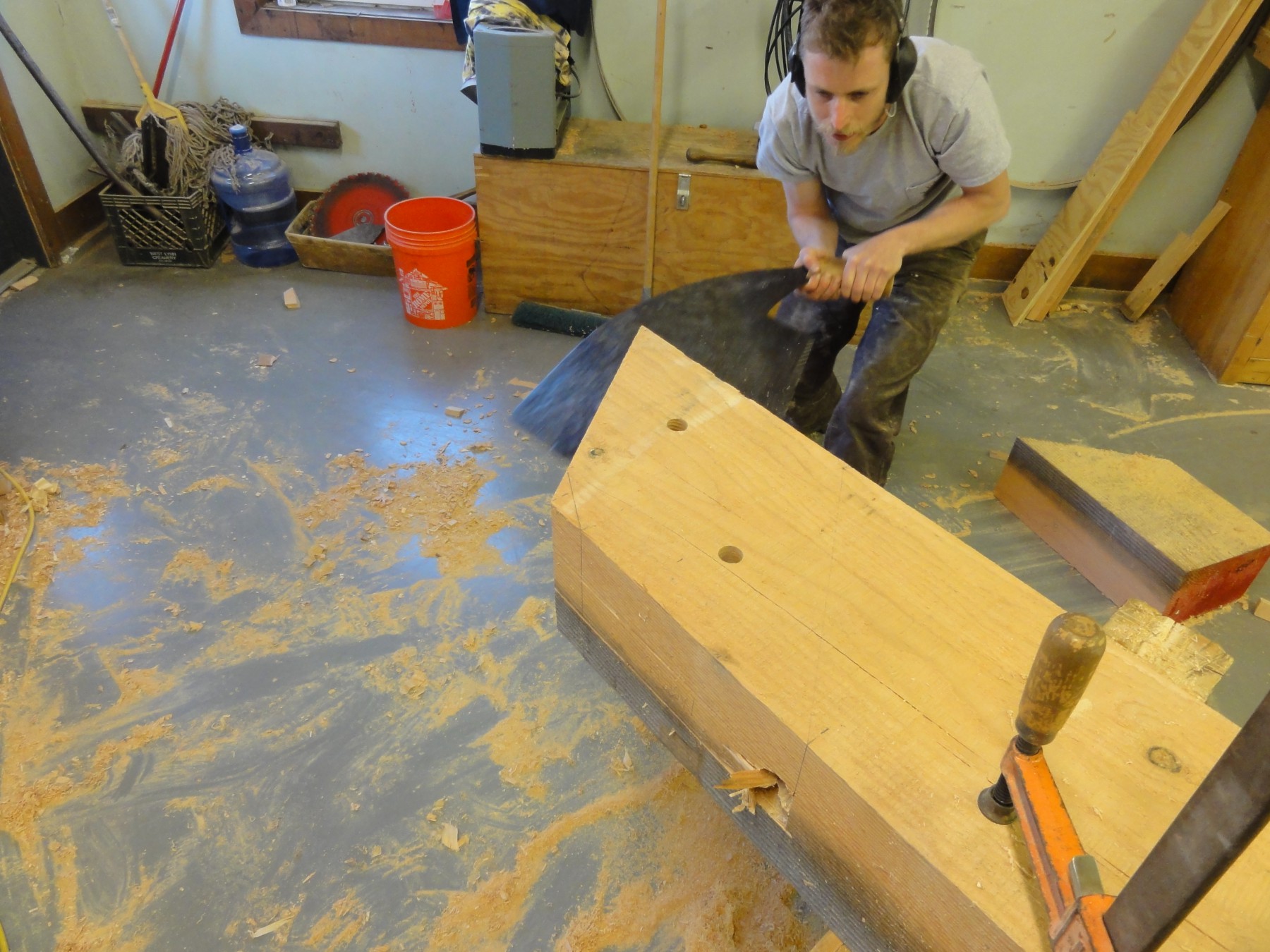 According to Amemiya-Daiku, a carpentry company in Enzan, Japan, the Oga was used by the kobiki, who used the saw to cut boards from timbers, and also to square cut timbers.  Dan is using the saw to create a mortise cut for an angled connection.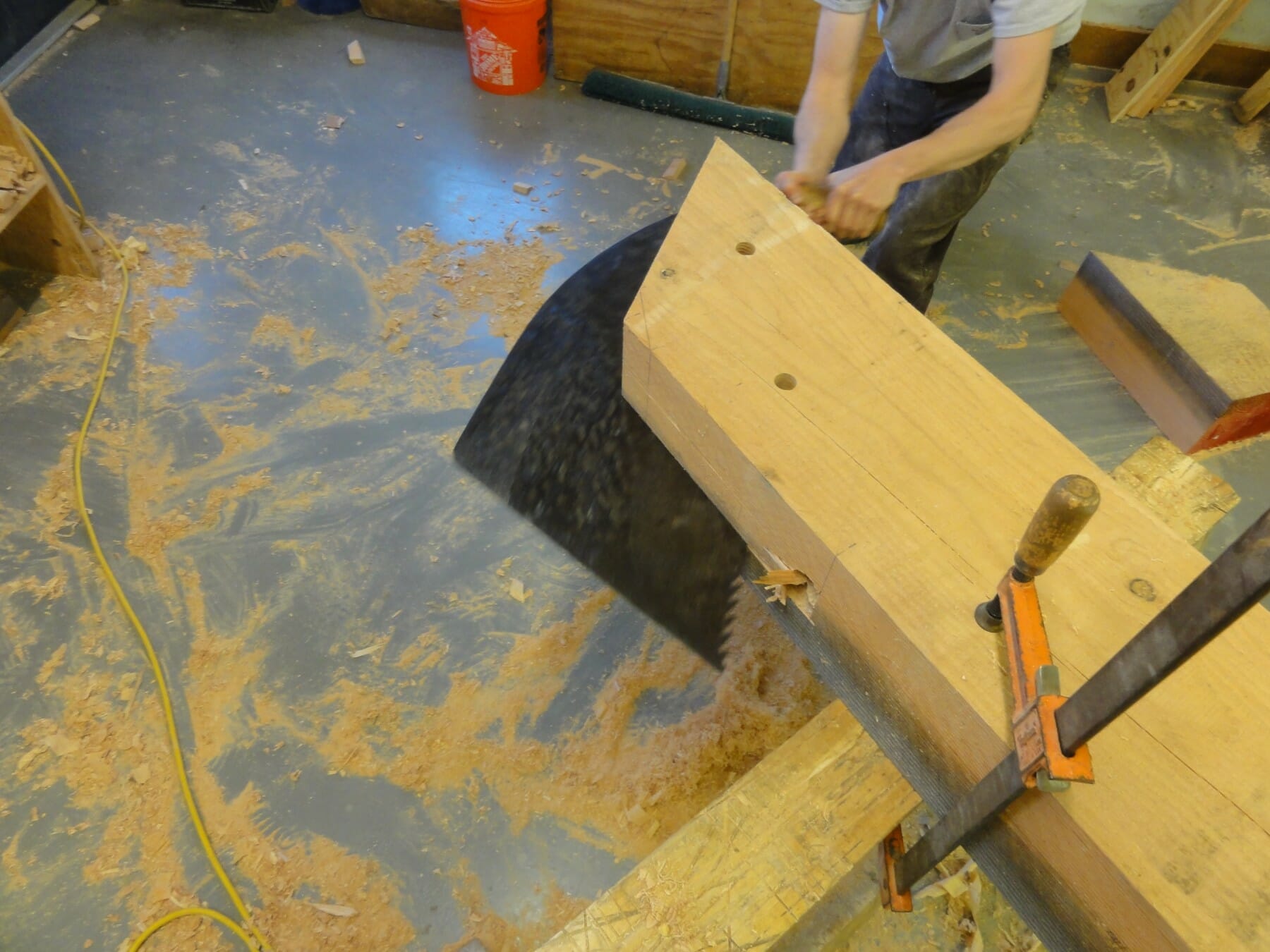 When the Oga arrived, it didn't have a handle, which after researching it's origin online, seems to be par for the course.  The general consensus is that  due to the age of most of the saws the handles have deteriorated or been broken from use.  Dan was able to fashion a handle from some firewood.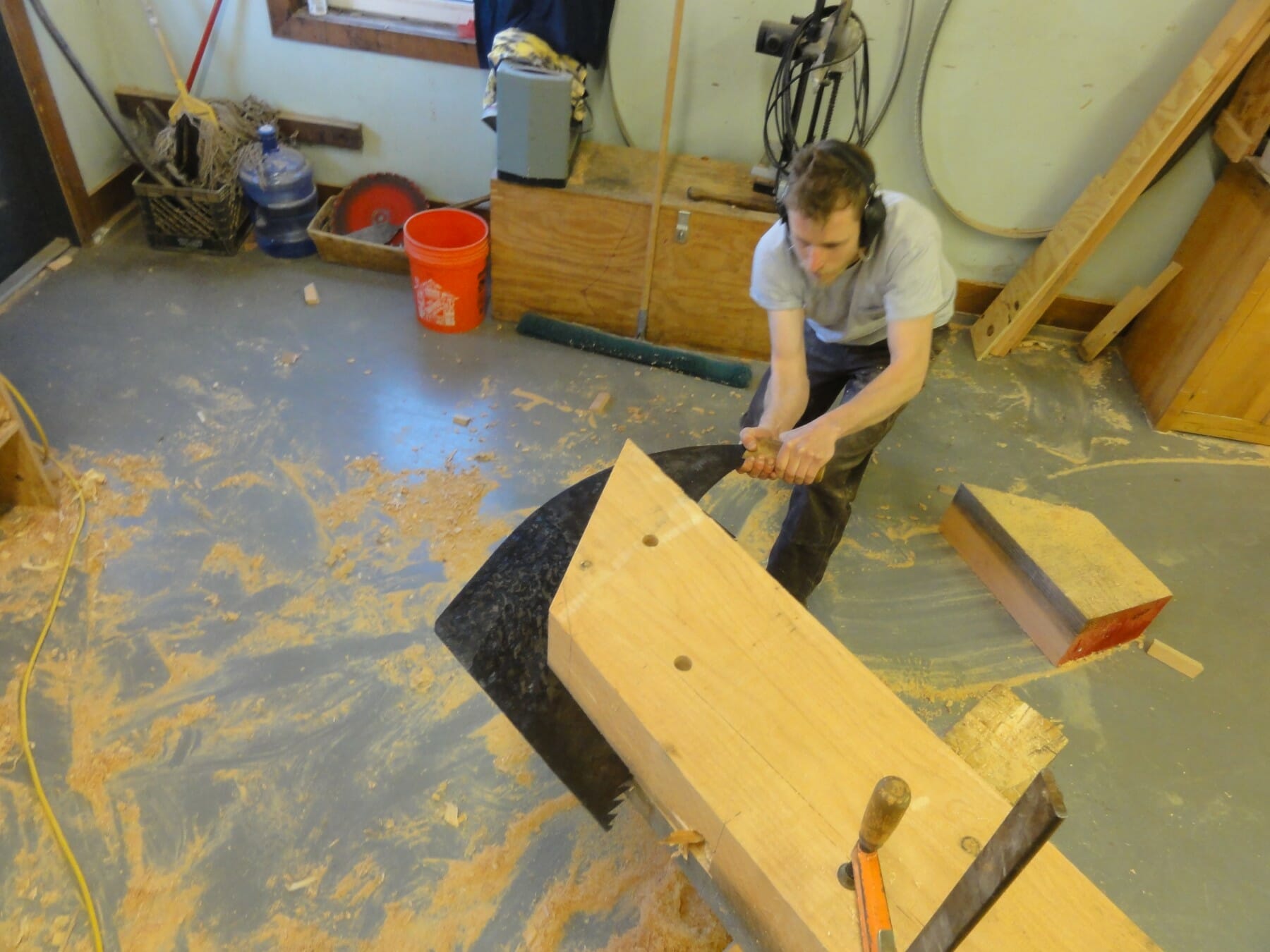 If anyone is reading this post that can translate Japanese, please let me know! Dan's Maebiki has manufacturers marks, which we could trace back the lineage and see where and when it was made.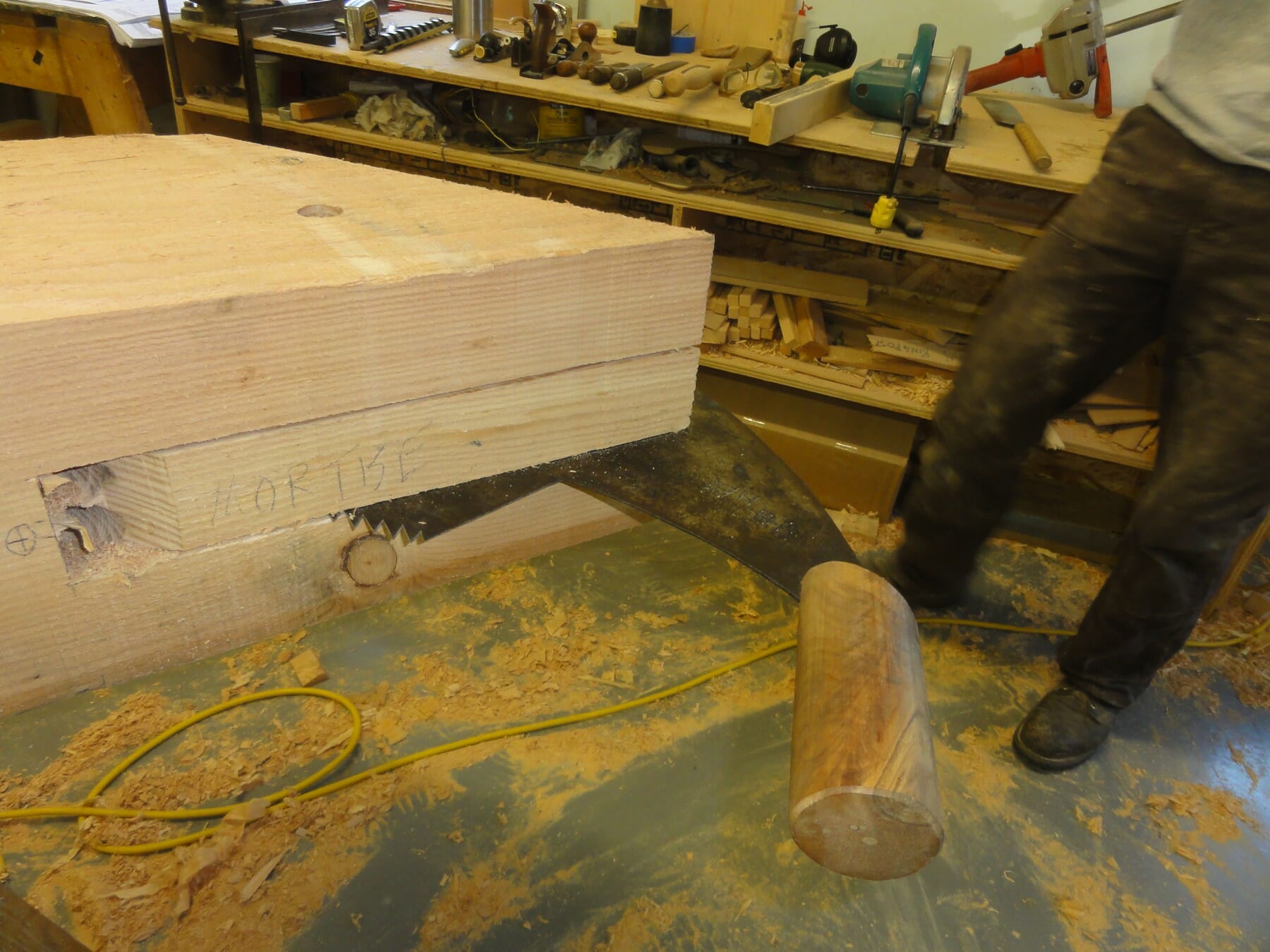 Next up on the timber tool super highway will be one of, if not the most important tool that we use, the Chisel.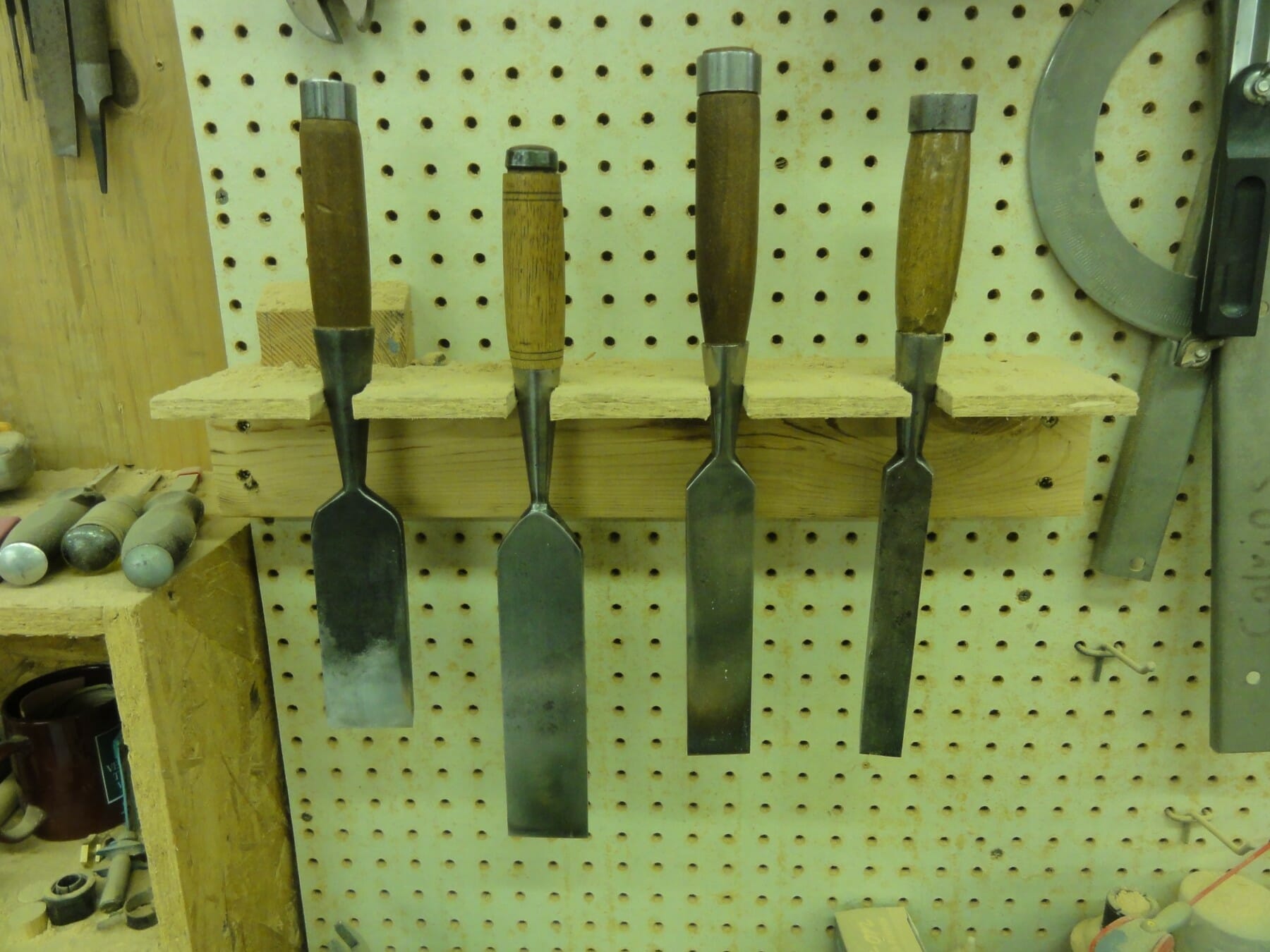 As always, thank you for stopping by our timber framers' blog! If you like this post, or have any timber work questions, we invite you to get in contact, ask an expert, or share your thoughts in the comment section below!