Over the next couple of weeks I'll be showing you some of the tools that are particular to the timber framing industry.  One of the Vermont Timber Works pillars is that we hand cut all of our timber frames. This certainly isn't the easiest way to fabricate, but it is the best way to ensure that every stick that comes in and out of our shop meets our very high standards.  A tool that has made the timber process much easier is the Chain Mortiser.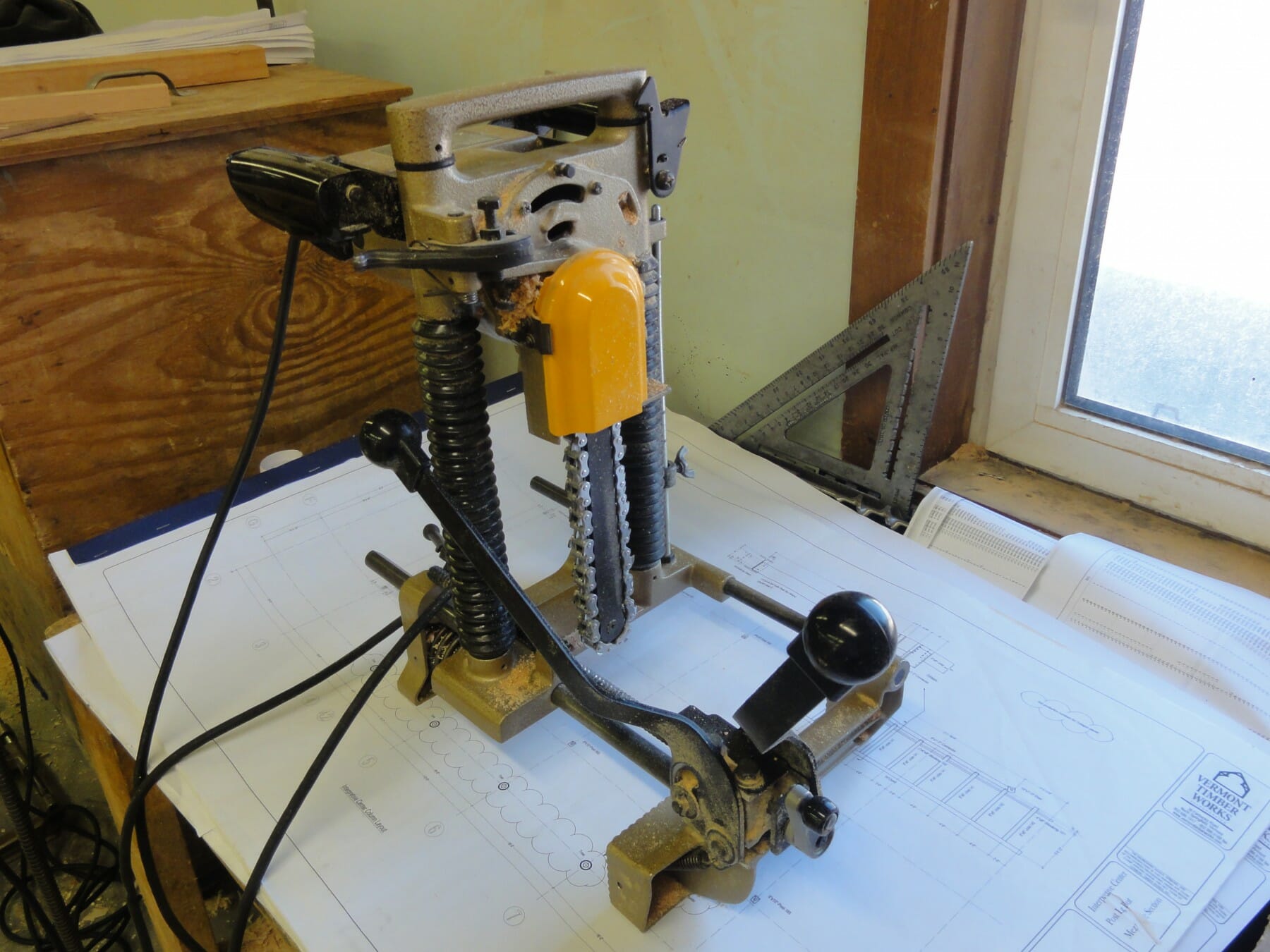 A mortise and tenon joint is very commonly used connection in our frames.  The tenon (male end) is joined with the mortise (female end) and brought together with pegs.  The 3D image below is a very good representation.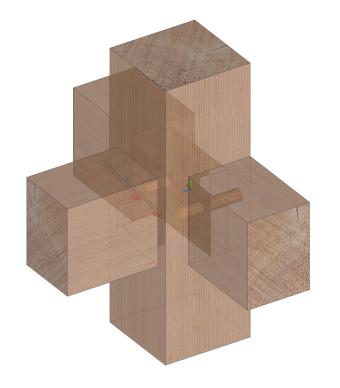 Before starting at VTW, I had been in the construction field my entire life, but I never had the opportunity to participate in any timber framing projects.  When I started, I got to see some tools that I didn't even know existed, and one of my favorites is the Chain Mortiser. This link —  Mortiser in Action — will bring you to a youtube video of one of our crew using a mortiser to cut a joint.
The picture below is of a beam that has been cut with a chain mortiser, and really shows what the tool can do. (The cuts will be cleaned up with a chisel)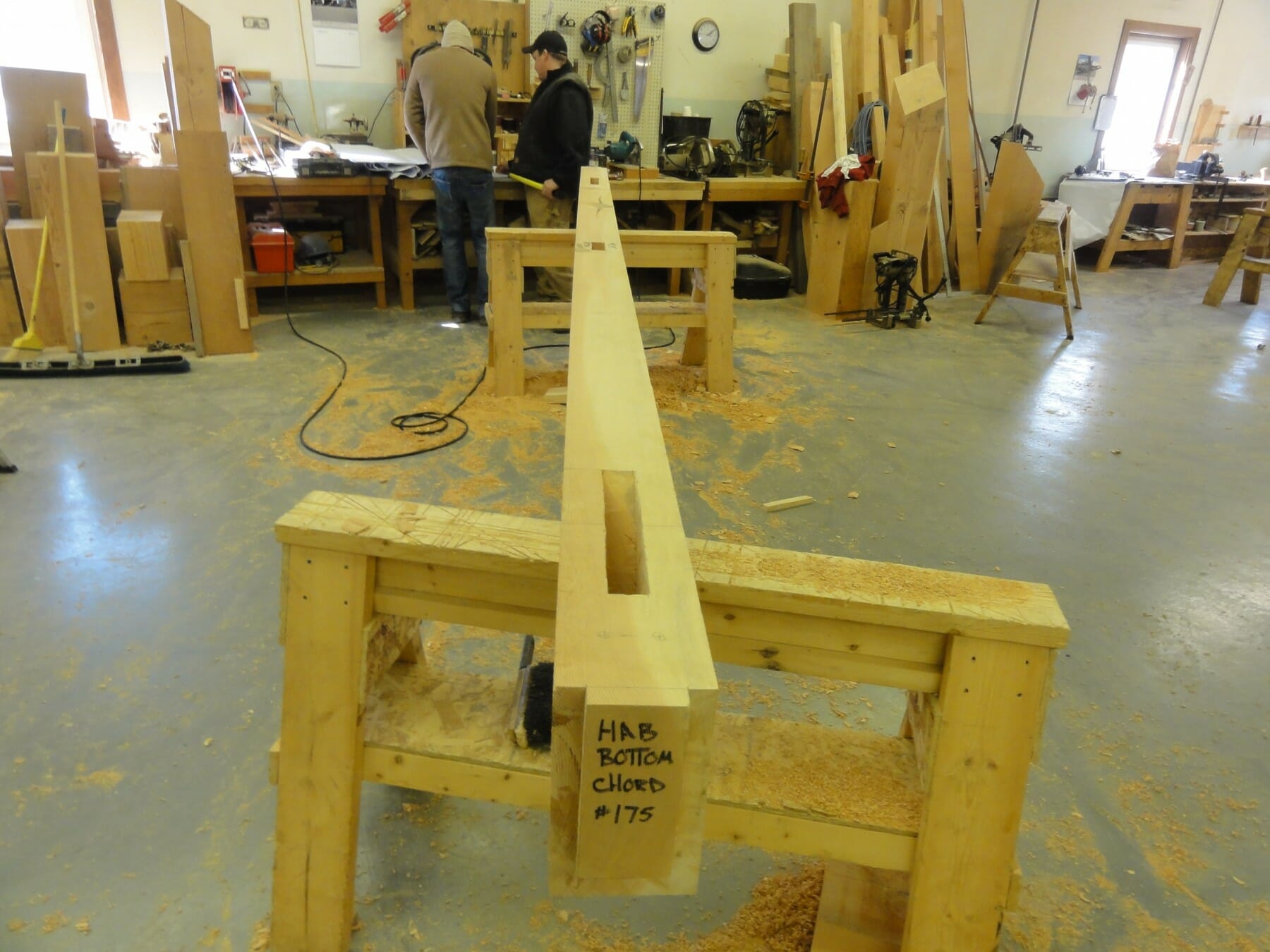 Next week we will discuss the Maebiki Oga Saw also known as the Whale Back Saw with a little help from our "Tool Guru" Dan Devine. Below is a little preview.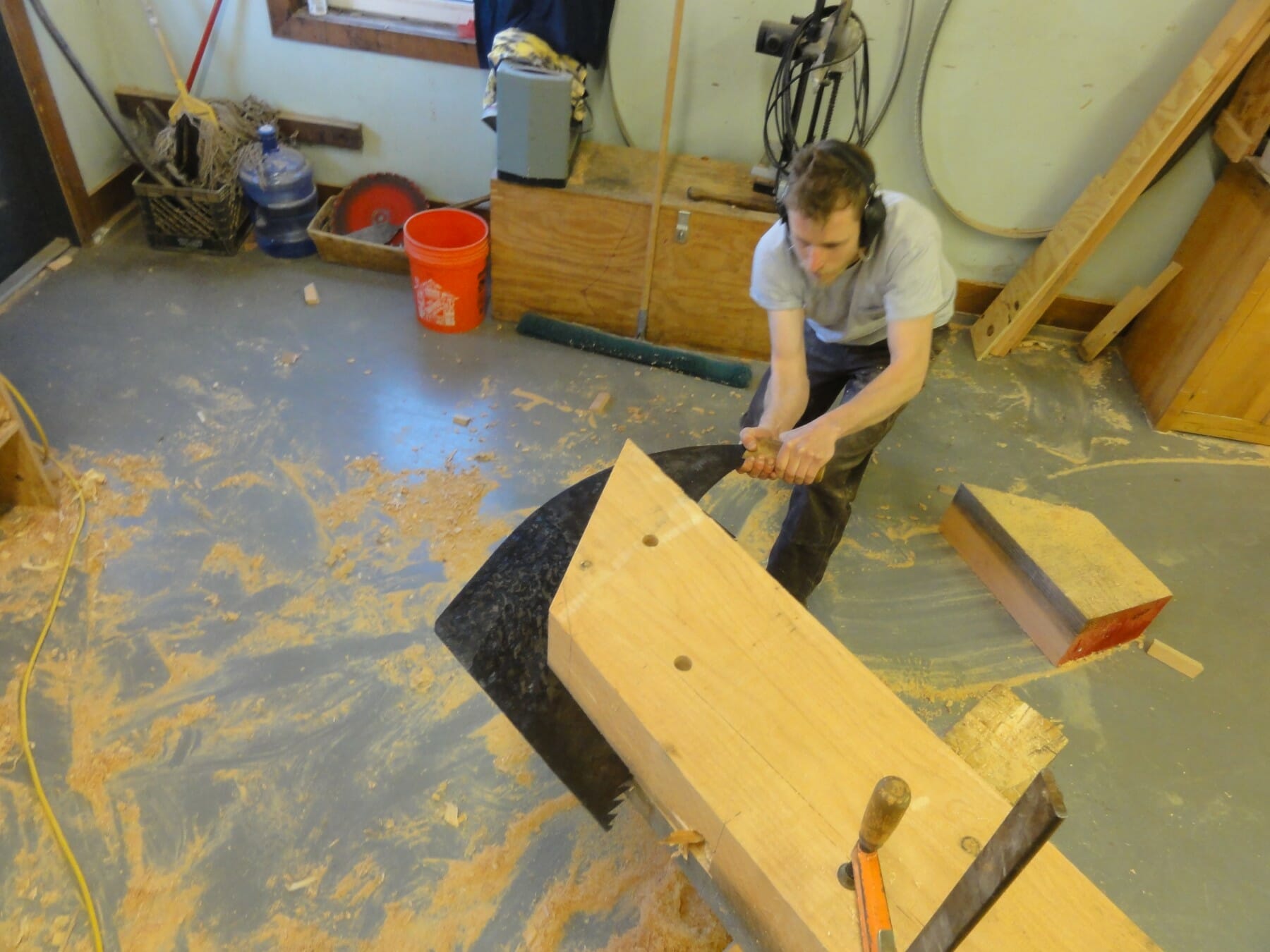 Thanks for stopping by our timber framers' blog! If you like this post, or have any timber work questions, we invite you to get in contact, ask an expert, or share your thoughts in the comment section below! If you'd like to see more timber frame tools in action, check out our timber framing tools page.