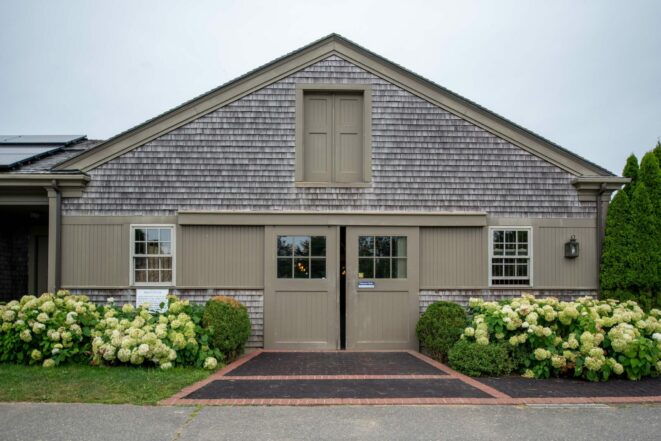 This custom barn was built for Misty Meadows Equine Learning Center on Martha's Vineyard. The exterior features weathered Cedar Siding which is traditional for Homes and Barns on the Vineyard. The interior of the barn uses planed and chamfered Douglas fir to create a calming and peaceful space for both horses and children.
The timber beams raise the ceiling allowing skylights to fill the barn with natural light. The wood horse stalls match the beams and make the barn look cohesive and timeless. We worked with builder Spencer Hilton and Architects Phil Regan and Carole Hunter of Hutker Architects on the project.
Like all our timber frames, it was custom designed and engineered. We enjoy working with our clients and their architects to make sure the details – from design to finish – are just right.
If you like this timber frame barn or have timber work questions, we invite you to get in contact or ask an expert!
Have a Question?
EXPLORE THE EXTERIOR
EXPLORE THE INTERIOR
SEE THE ASSEMBLY & RAISING
After a timber frame has been fabricated in our Vermont shop, our crew often travels to the job site to assemble and raise the frame. The same people who cut the frame do the assembly.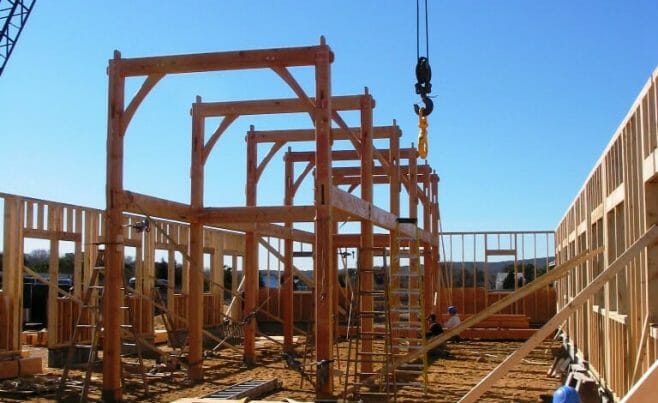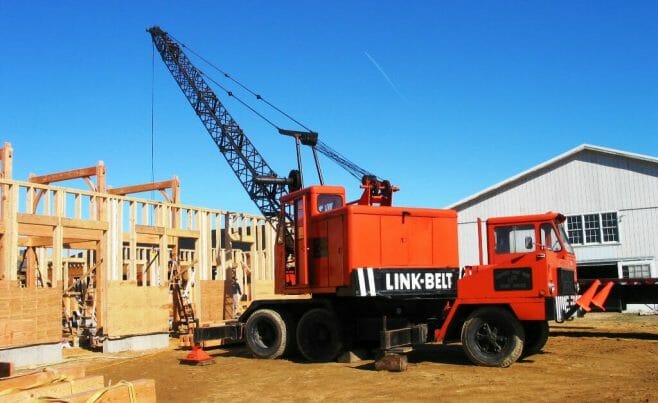 "The Little Crane That Could" - The Older and Smaller of Two Cranes During the Raising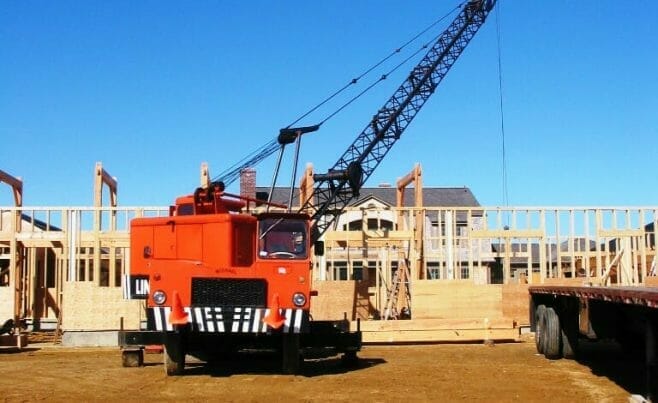 The Little Crane That Could During Construction
More Barns
SEE THE DRAWINGS & PLANS
During the design process, we go through a series of sketches and review with the client — including a 3D model of the frame — until there is an approved final design. With the final design, we create detailed 2D shop drawings that are used to fabricate the frame.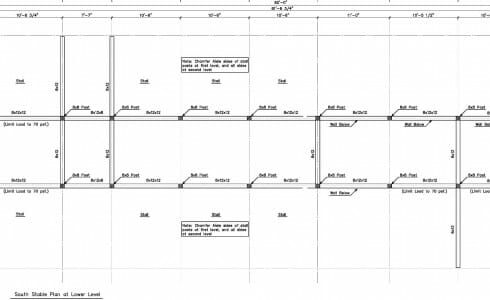 Frame Plans
Download Frame Plans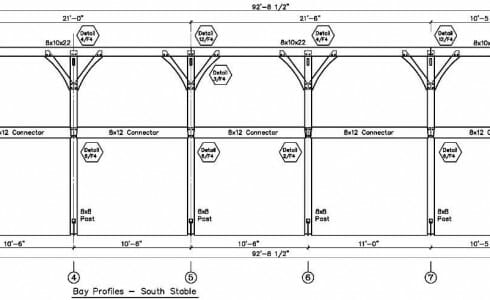 Bent Profiles
Download Bent Profiles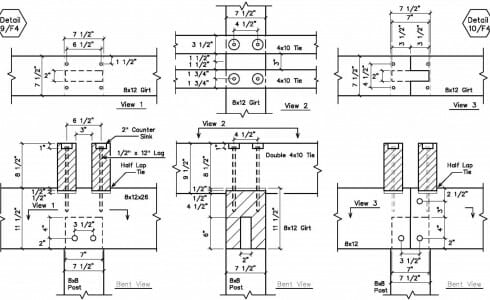 Joint Details
Download Joint Details
Have a Question?