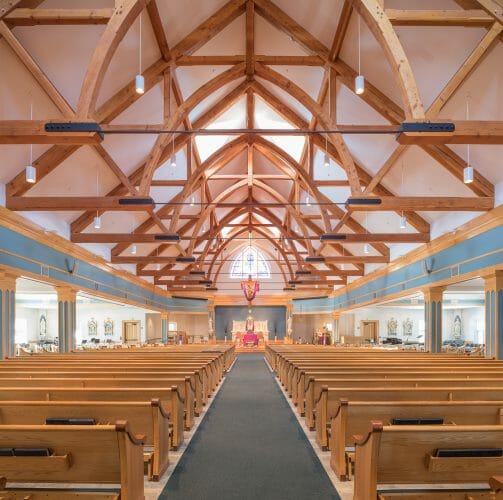 The Immaculate Conception church is in Nashua, NH. Vermont Timber Works constructed select structural timber trusses for the church.
We worked with Richard M. Monahon, Jr., AIA architects, engineers Dufresne-Henry and Harvey Construction on this project.
All of our frames are handcrafted to meet exact project requirements, and we enjoy working with our clients to make sure the details – from design to finish – are just right.
If you like these church trusses, or have timber work questions, we invite you to get in contact or ask an expert!
Have a Question?
See the Ouside
Explore the Church
EXPLORE THE CHURCH
The trusses are set on top of a steel frame, and were fabricated from douglas fir timber
SEE THE DRAWINGS & PLANS
The timber frame design process involves a series of sketches and review with the client and their architect — including a 3D model of the frame — until there is an approved final design. With the final design, detailed 2D shop drawings are created and used to fabricate the frame.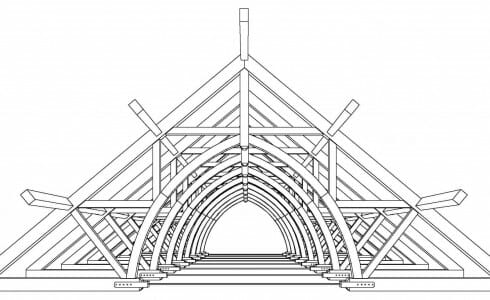 Frame Plans
Download Frame Plans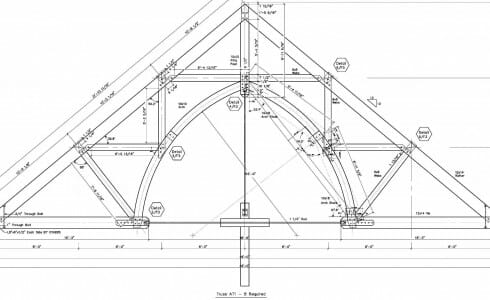 Truss Profile
Download Truss Profile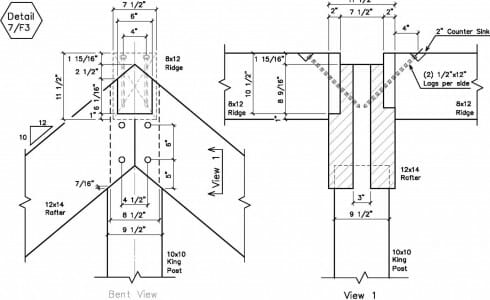 Joint Details
Download Joint Details
Have a Question?