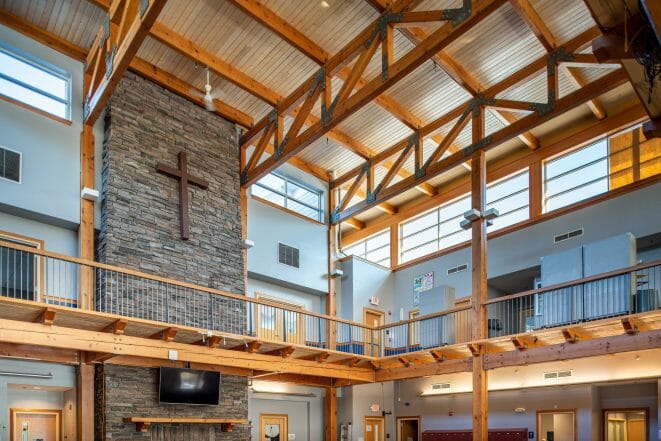 Vermont Timber Works constructed a frame for the Centennial Senior Center in Concord, NH. The building is now the Concord Christian Academy. The project features douglas fir timbers with steel joinery. We worked with Hutter Construction and SW&C Engineering on this project.
The Girder Truss used in this design is a classic structural truss that you more commonly see in metal than in wood. While the girder truss is practical and industrial, in this building it feels beautiful and modern and raises the ceiling to give the building ample space for large windows to let in tons of light.
All of our frames are handcrafted to meet exact project requirements, and we enjoy working with our clients to make sure the details – from design to finish – are just right.
If you like this timber frame or have timber work questions, we invite you to get in contact or ask an expert!
Have a Question?
EXPLORE THE SCHOOL
See The Drawings & Plans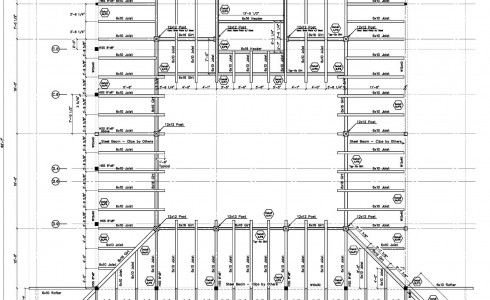 Frame Plans
Download Frame Plans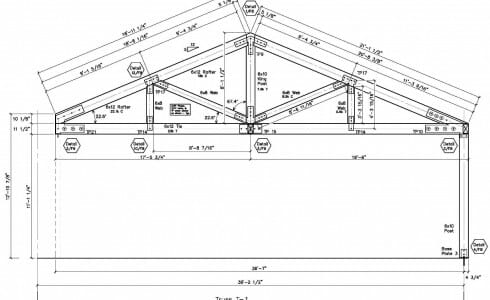 Truss Profiles
Download Truss Profiles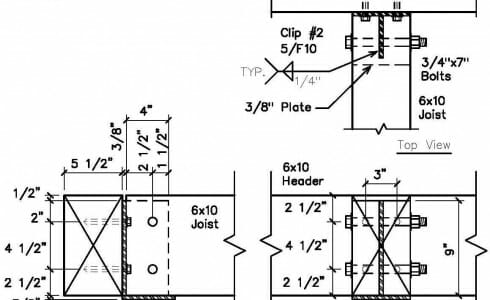 Joint Details
Download Joint Details
Have a Question?