Ideas and Inspiration for designing and decorating your custom Timber Frame Home!
Windows
Windows are the eyes of the house. They let in light, and allow the view of a home's natural surroundings to inform the feelings inside. There are many interesting window options that look especially unique in a timber frame home.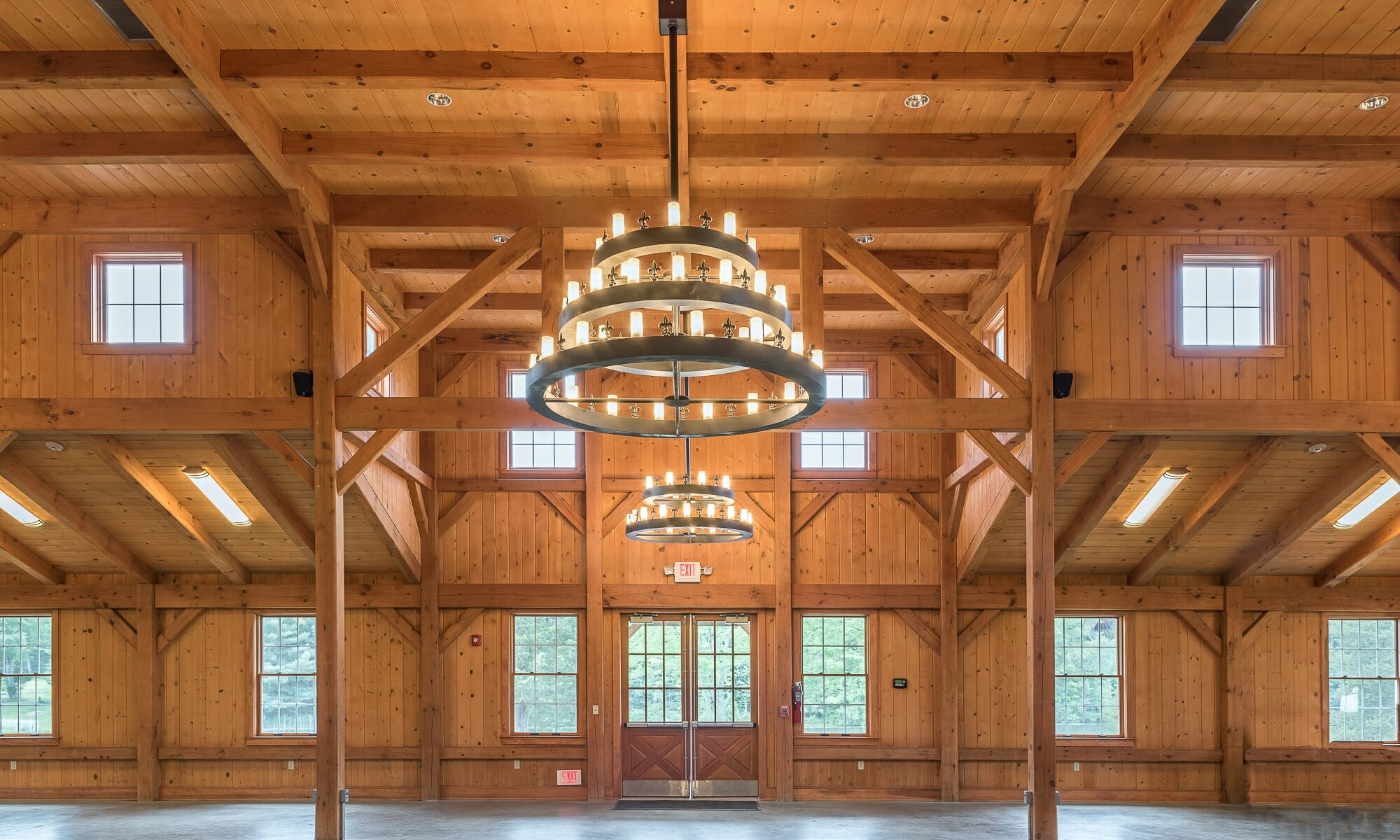 Distinctive Lighting and Chandeliers
Lighting is important in any home. The lighting fixtures that a homeowner chooses speaks volumes about the occupant's individual style and tastes. Here at Vermont Timber Works, we love when classic design elements meet rustic elegance.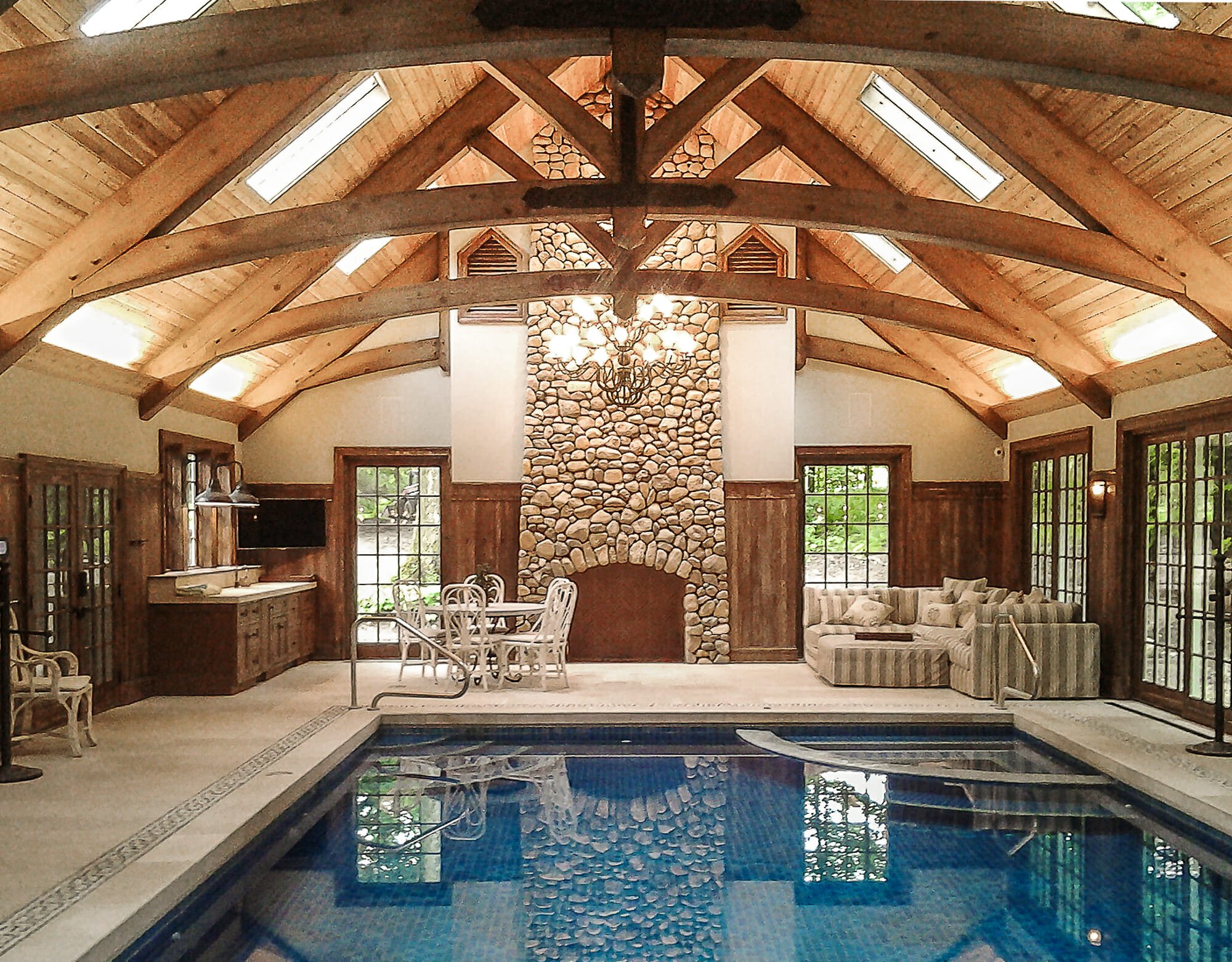 Stone Pillars and Fireplaces
Masonry and stonework in a home contrasts the wood features and adds another natural element to the décor. A beautiful grey stone fireplace or post will contrast against the warm tones of wood in a timber frame home.
Splashes of Color
Some people think that a timber frame home can only be designed with neutral colors to complement the natural hues of the wood, but this is not true! It's daring and bold to add splashes of color in the design and decorating of your timber frame home. Whether on the walls, the countertops or with decorative elements or accessories, a pop of color is always striking.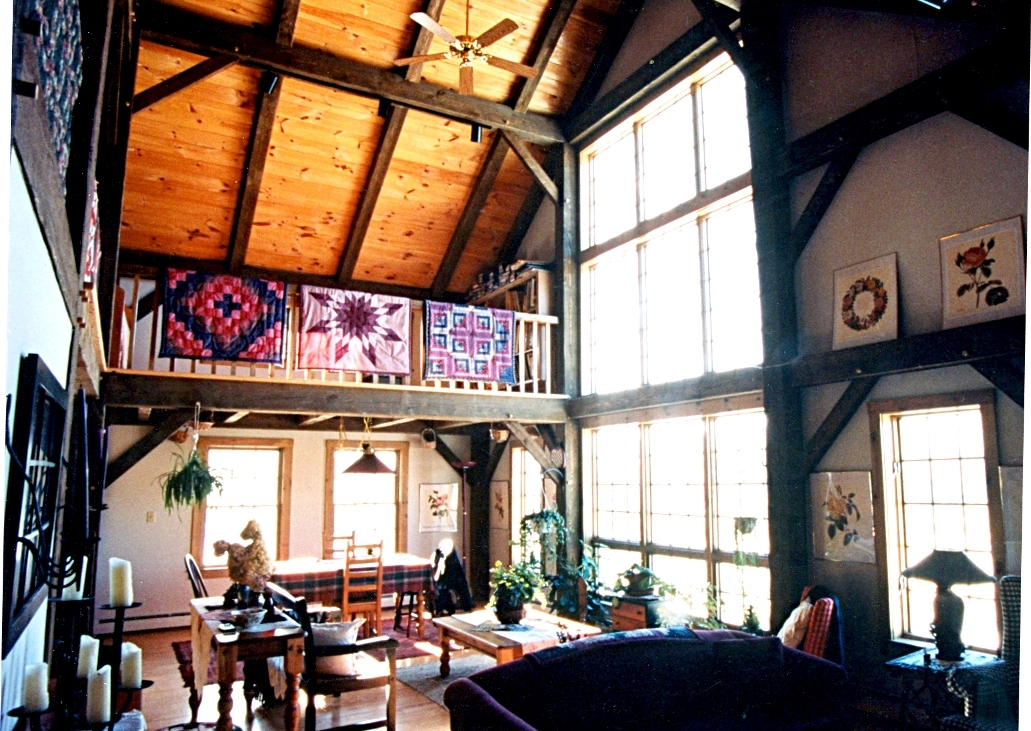 Interesting Textiles
Sometimes textiles can make or break the feel of a space. A perfectly coordinated rug or curtains can give a room a specific style. Often times, people think that you can only decorate a timber frame home rustically, but that is not always the case. With textiles, you can change the style of the home from rustic to elegant, country-cozy to Southwestern, or vintage-romantic to modern-contemporary. The timber frame home can be decorated to fit any taste or style.
How do you customize your timber frame home? Share your inspiration and ideas in the comments!