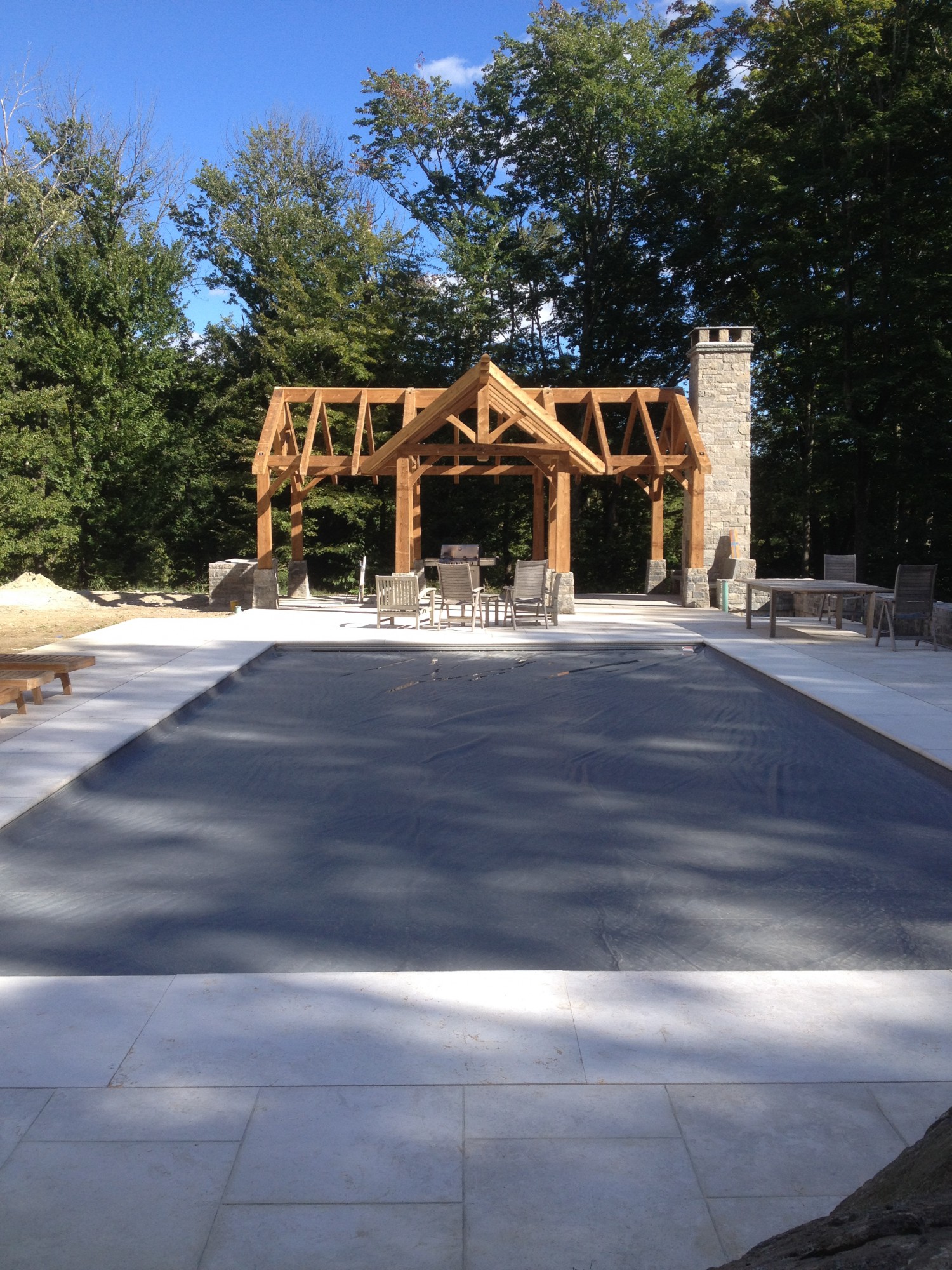 Yes.
That's right!
A Timber Pool whatever you like.
This year, pools seemed to be a theme at VTW.  We built a few pool pavilions, and even a pool house.  Other past projects have included complete indoor swimming pool enclosures.
Just this week, our crew, or some of them, left for Connecticut to erect a pool house/barn.
This small barn with a partial loft, will serve for a poolside hangout, and equipment storage.  The client chose kiln dried Douglas Fir, and opted to stain it Gray.
The pad was in place when our boys arrived, and in a matter of just 2 days, the progress was admirable.
Although not quite finished, you can see the shape this timber frame is starting to take, after just 2 days of work.  The finished project will be in a blog to follow soon.
Another project we did in Connecticut this year was a pool pavilion.
This is intended for outdoor parties and poolside festivities.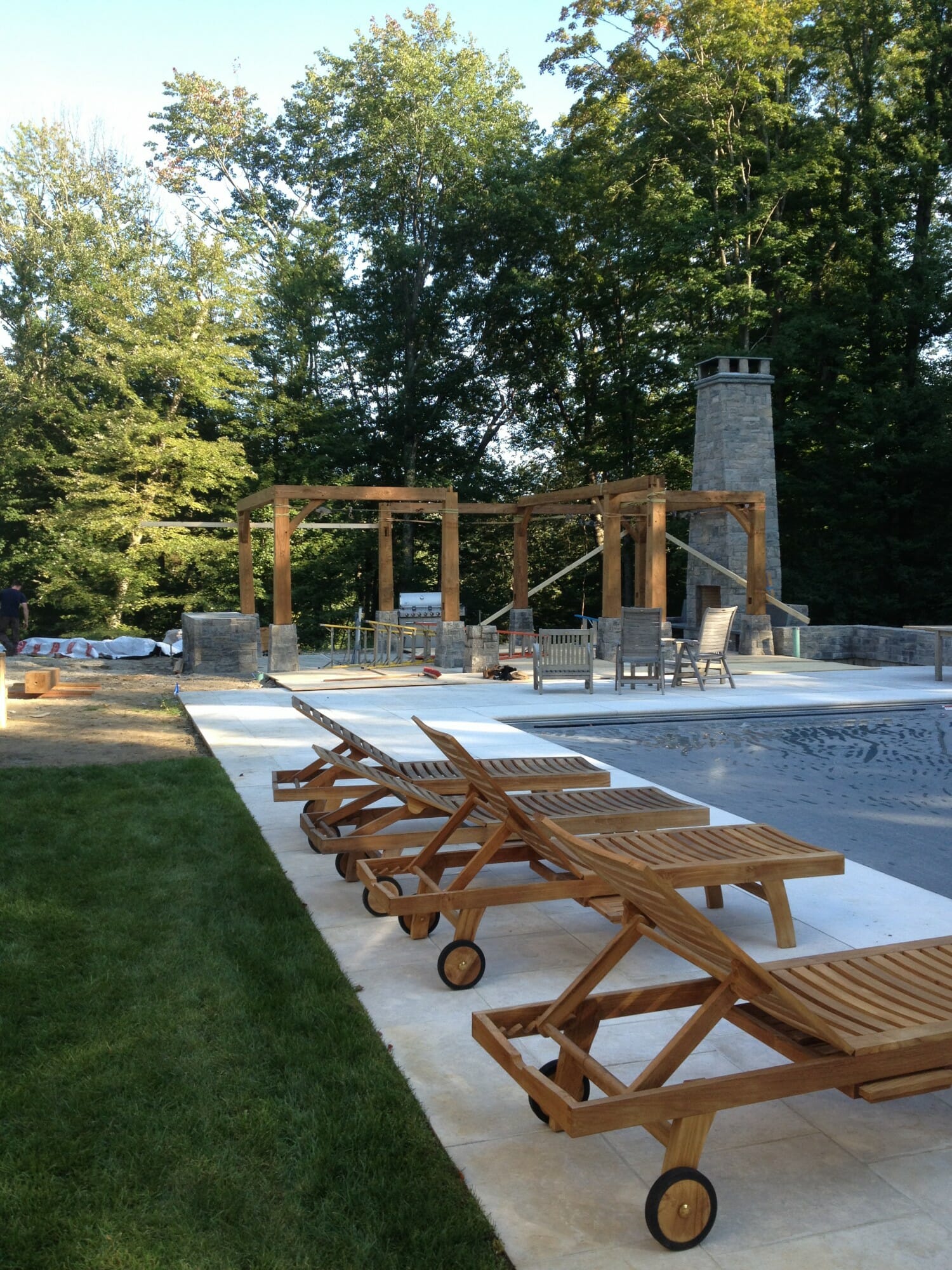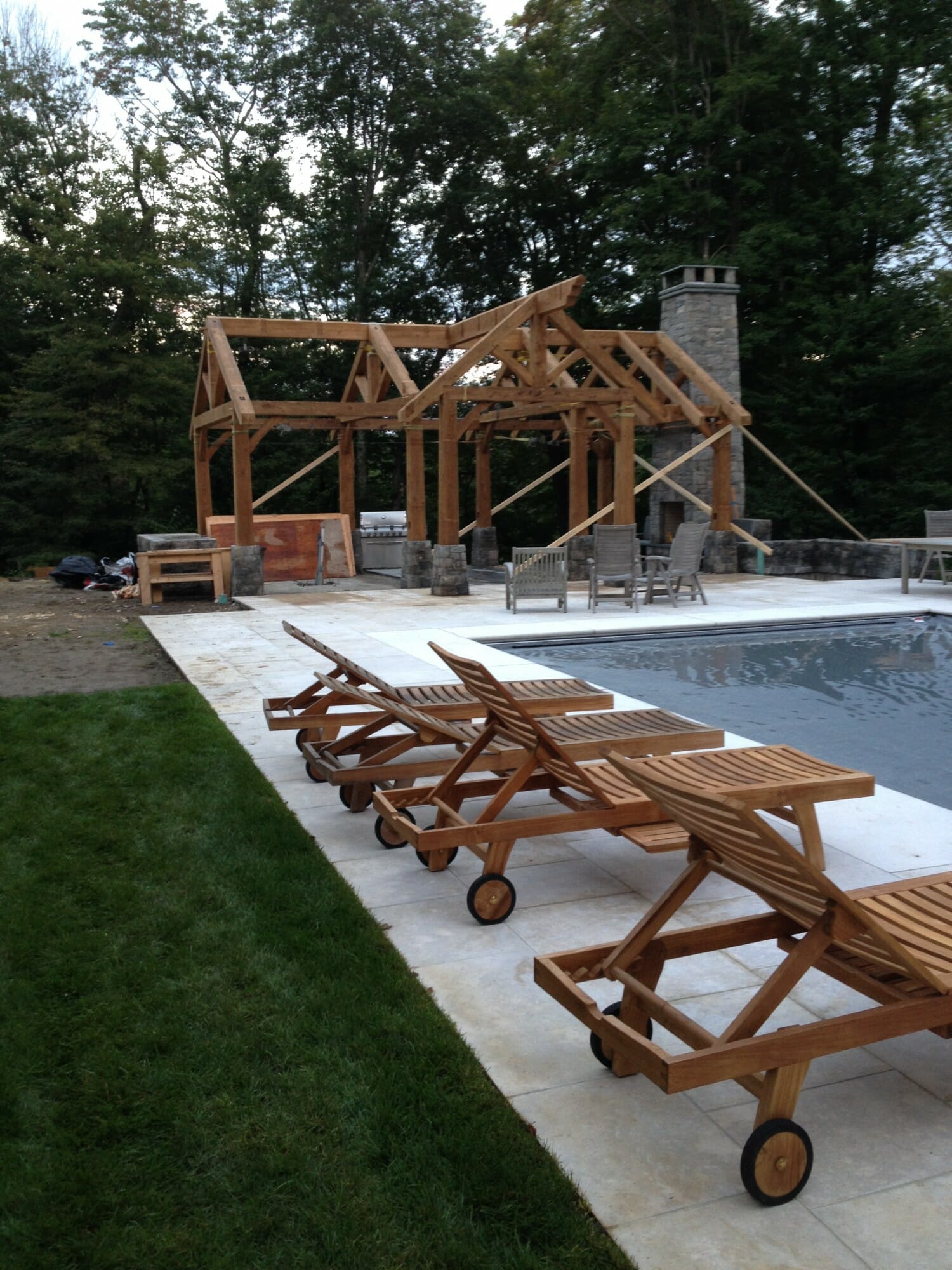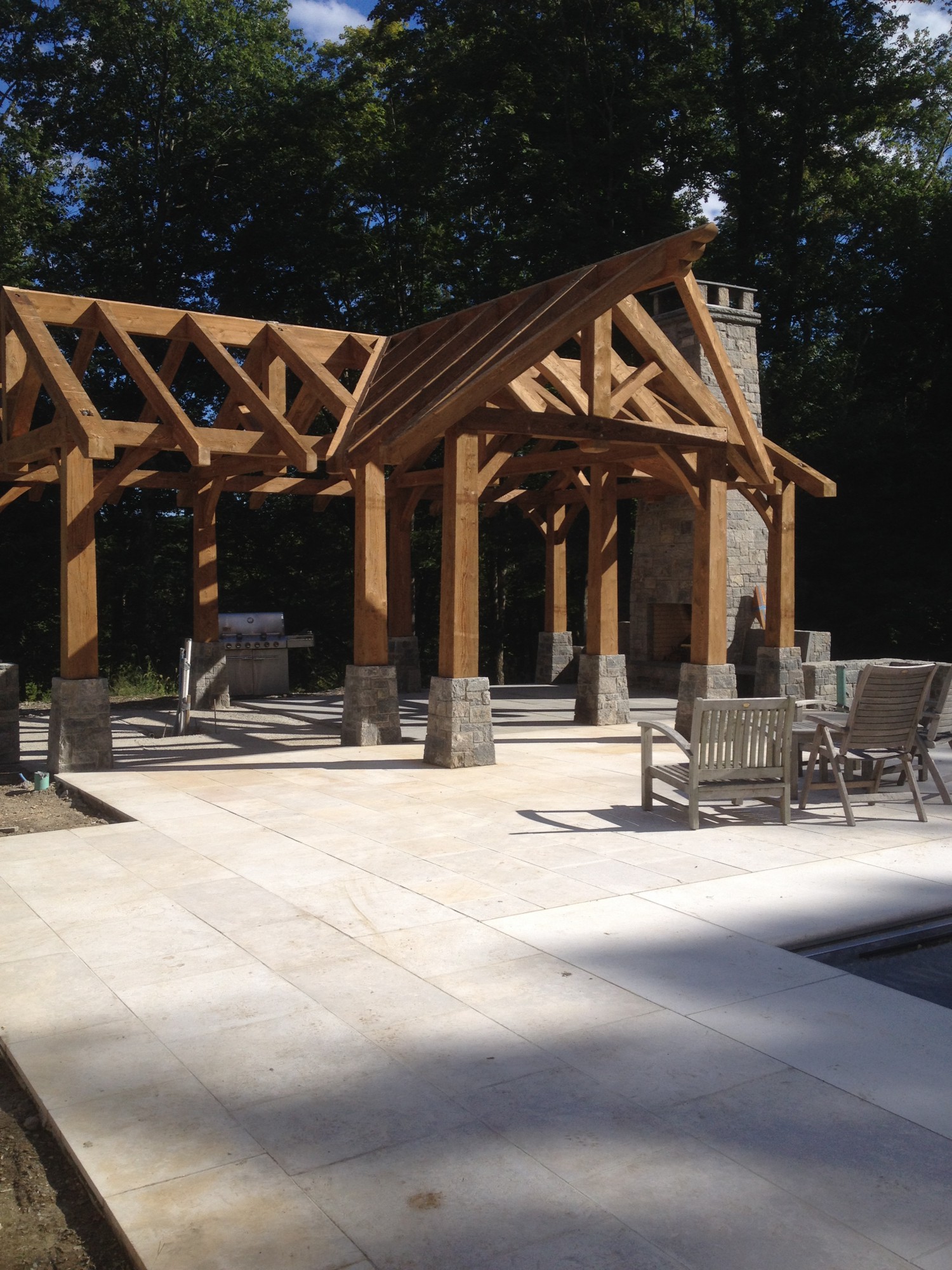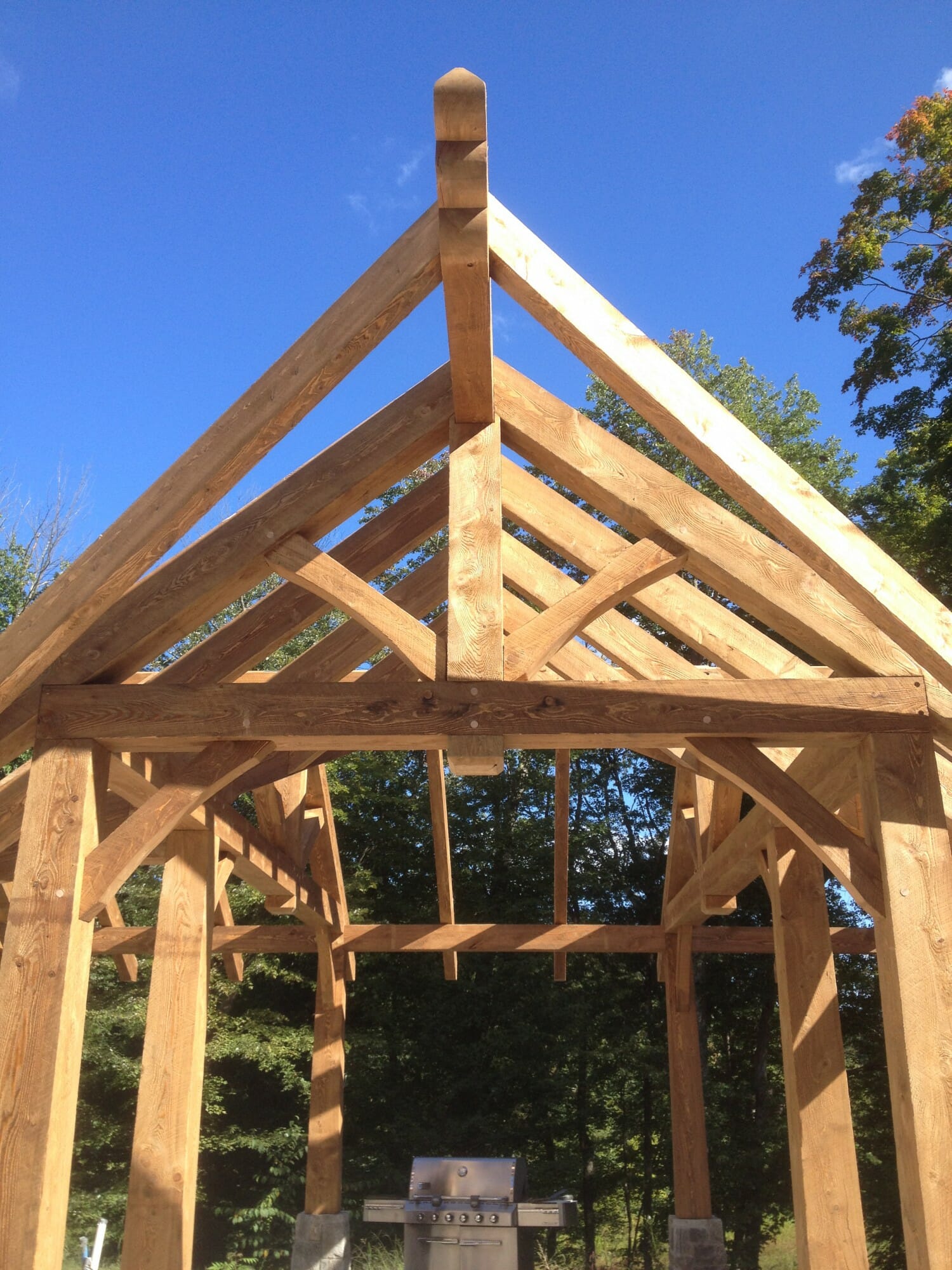 This pool pavilion was made from Eastern Hemlock with a rough sawn finish.
Look at the detail in the joinery, and the slight curve to the braces.  What a lovely way to enjoy a summer day with family and friends!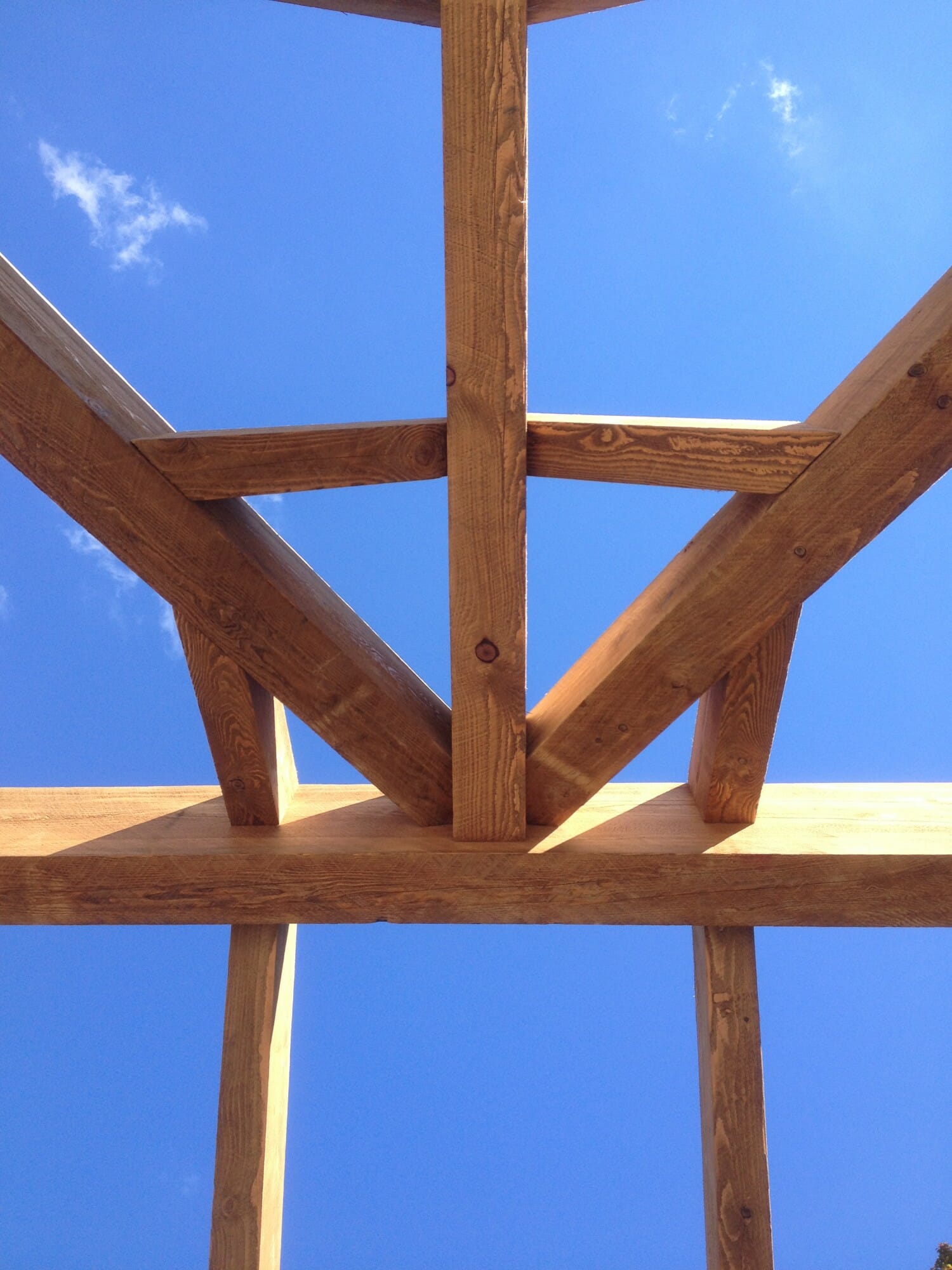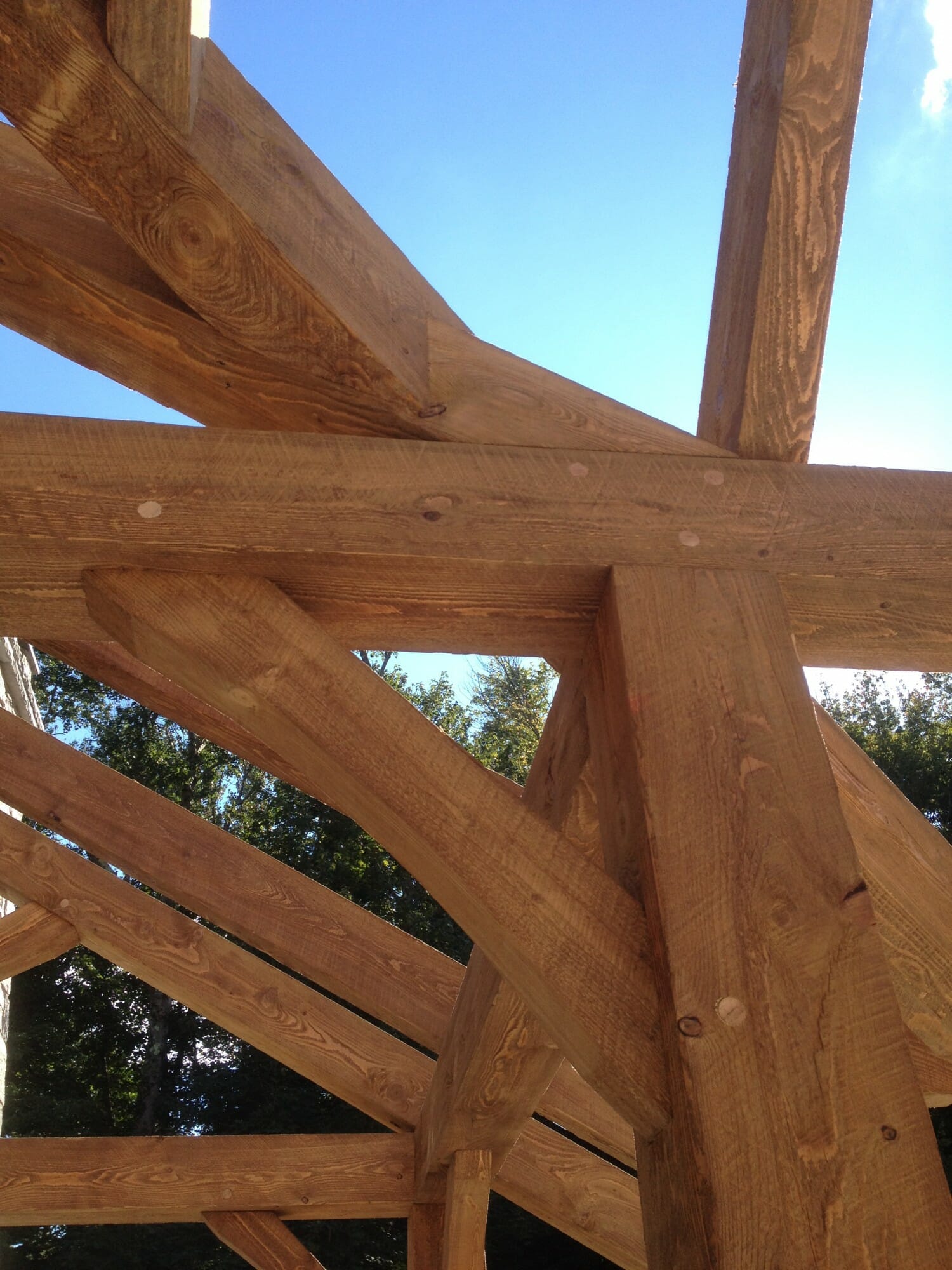 Of course this isn't the finished product.
The final touches, such as the roof and other details will be chosen by the client, and finished by the contractor of choice.
We have done other pool projects, and hope to do many more in the months ahead.
Take a look at some of the other timber pool structures we have built:
https://www.vermonttimberworks.com/our-work/heavytimber-construction/pool-houses/
This is a perfect time to start thinking about projects for spring. We work through the winter, so you could be sitting in your cabana this summer, while the "Joneses" are just starting to plan theirs.
As always, thank you for stopping by our timber framer's blog. If you like this post, or have any timber frame questions, we encourage you to get in contact, ask an expert, or share your thoughts in the comment section below!