We build custom timber frame homes that suit the needs of our clients. It's our speciality. Let's take a look at an example!
The client (let's call him Todd) wanted a unique timber frame home where he could host parties, brew beer, and have a place to park his cars. Oh yes, we can do that.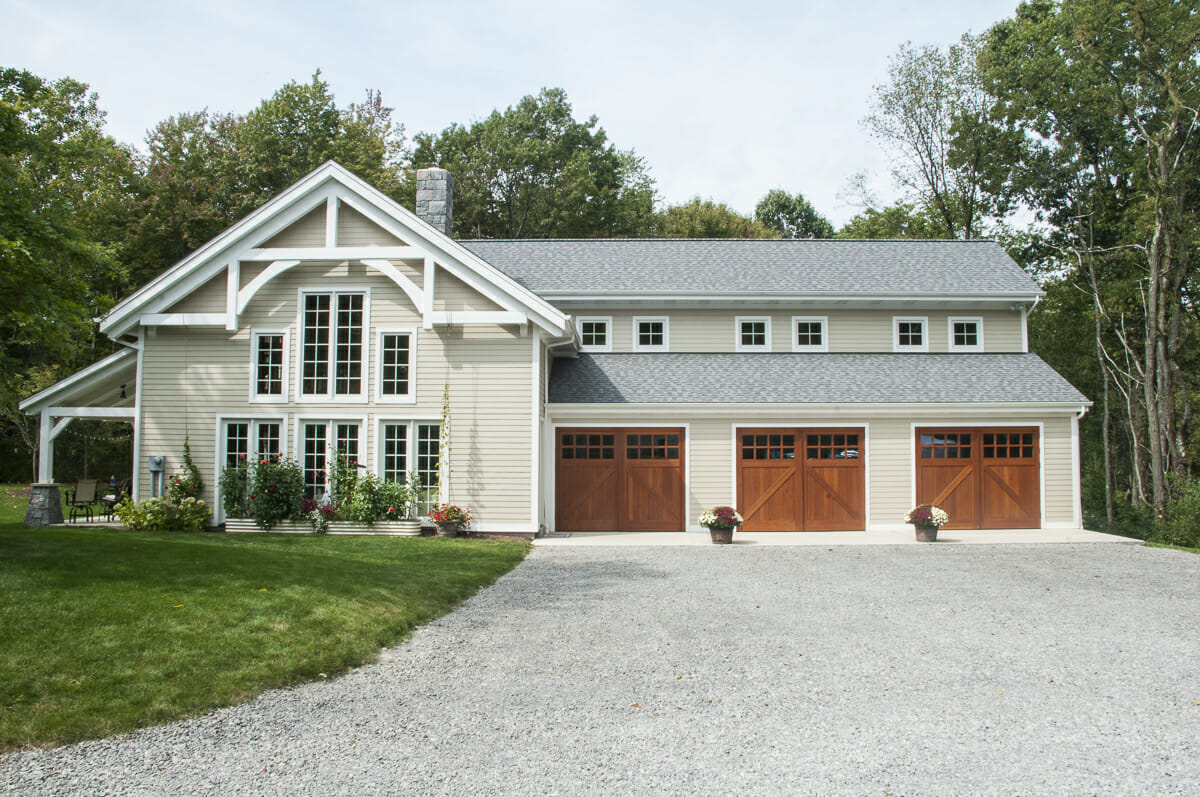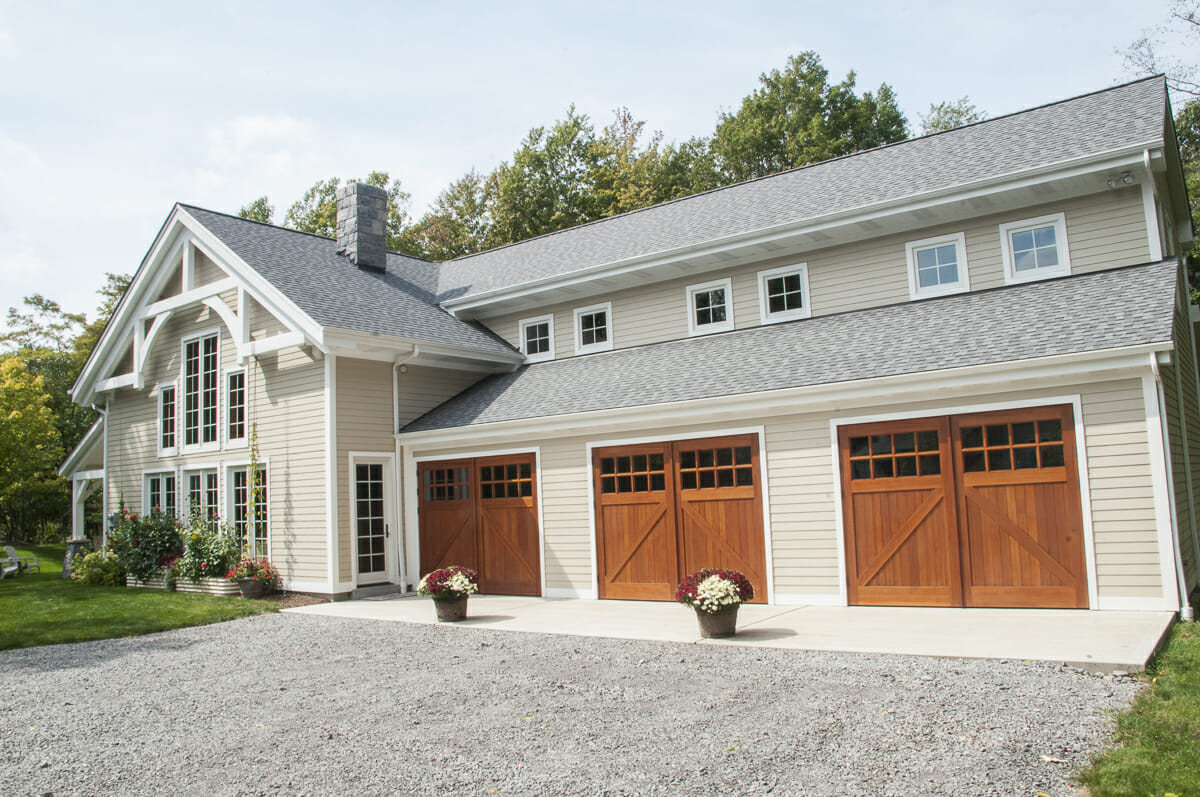 Check it out! The timber frame is complete and the home is ready for a party. Although, on wedding day, it looks like there isn't room to park a car. I have a feeling that's for the best 😉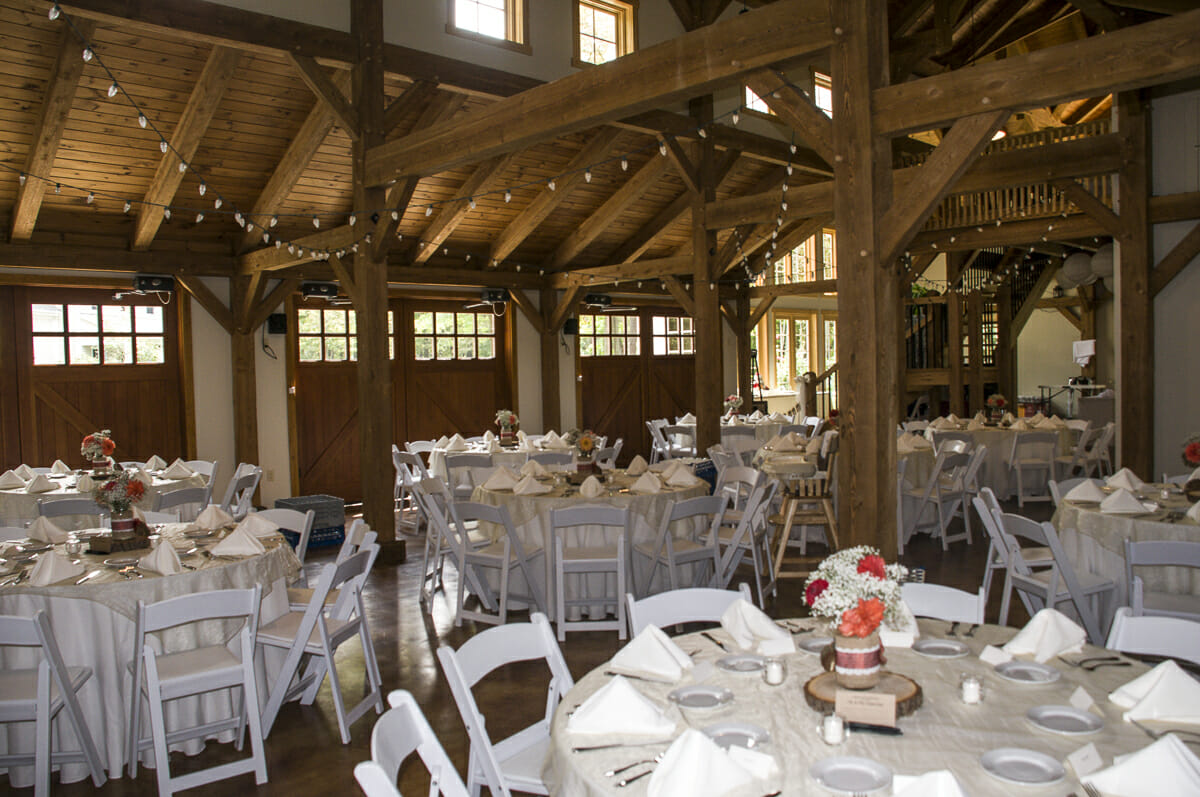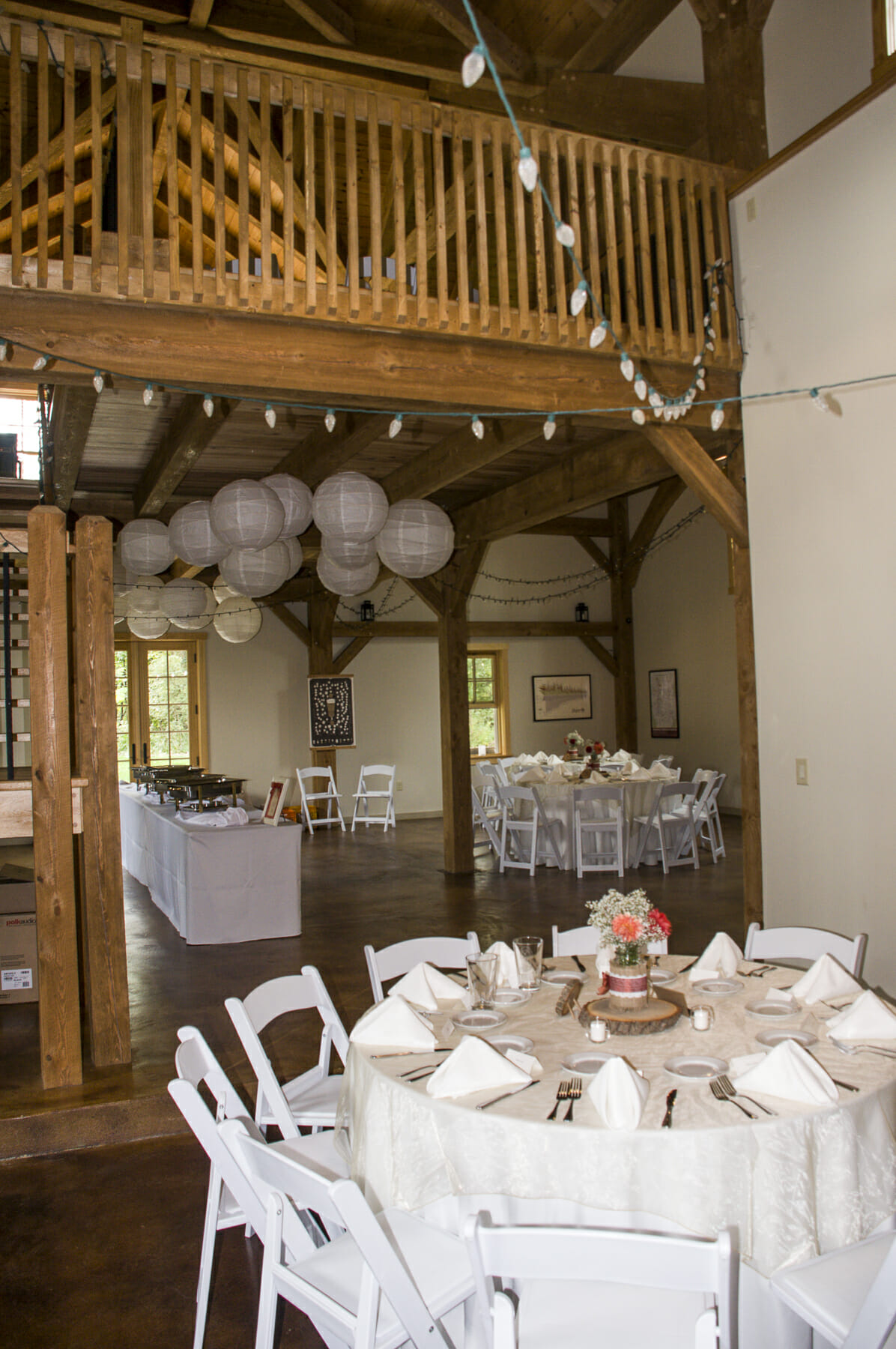 Check out the view from the loft. The braces have a slight curve and frame the window, which is a nice design detail. The frame for this home was cut from hemlock timbers and is rough sawn.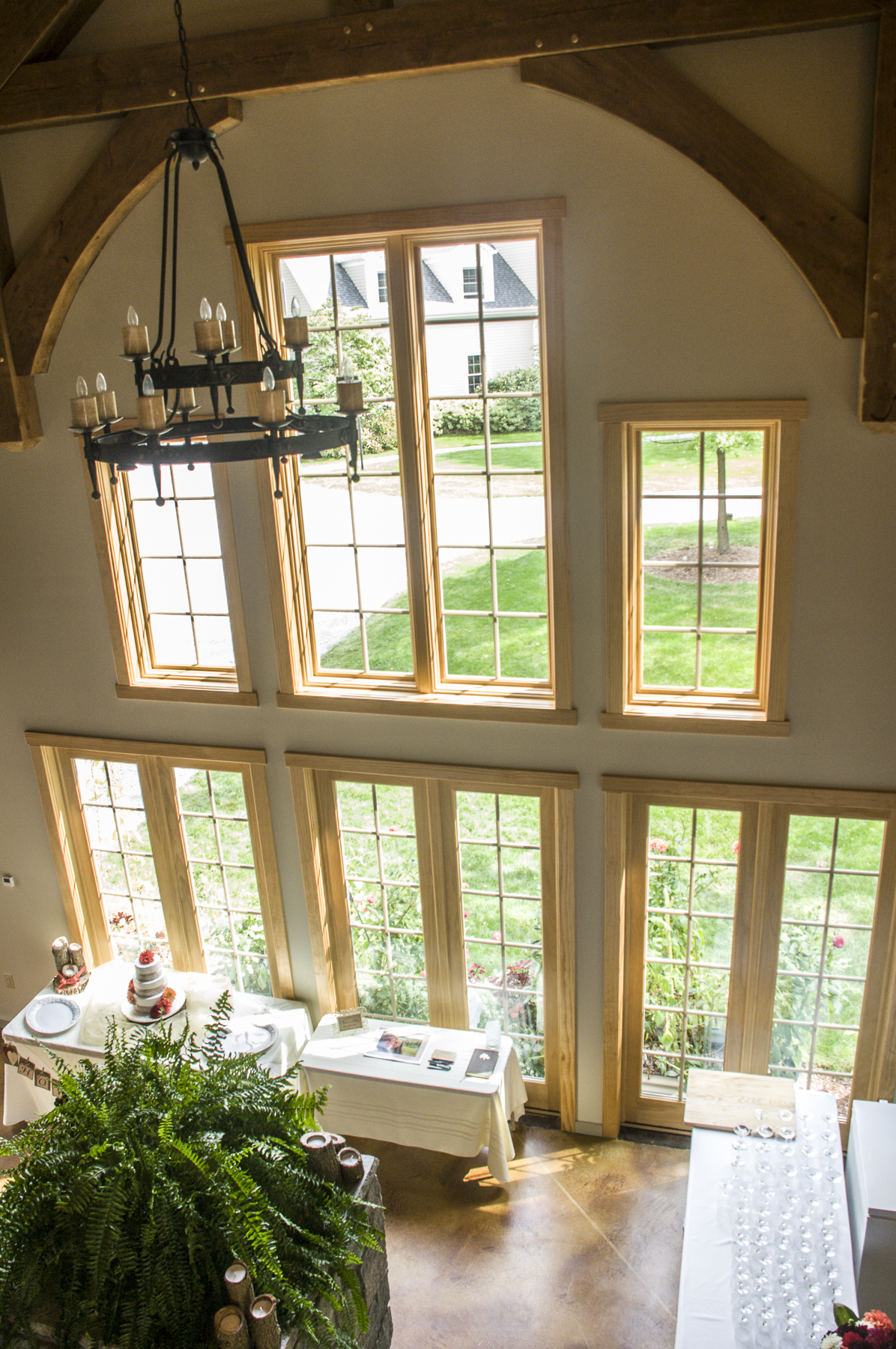 The timber trusses on the exterior of the home are douglas fir. Douglas fir timbers are great for exterior trusses, especially if you want to paint them.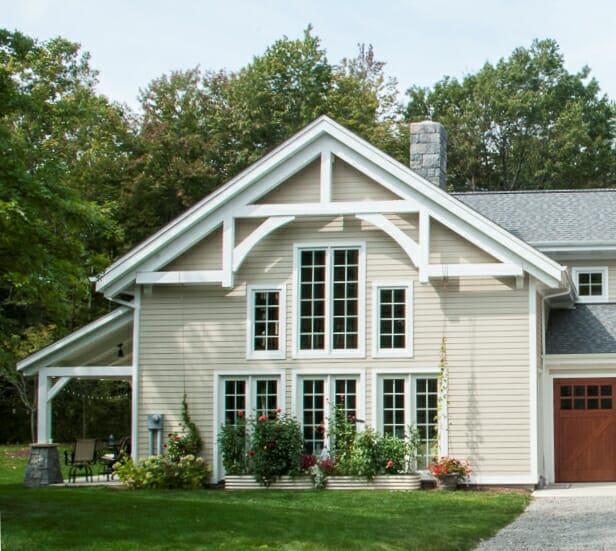 That's it! Thanks for stopping by our timber framer's blog. If you like this timber frame home, or have any timber work questions, we invite you to get in contact, ask an expert, or share your thoughts in the comment section below!