Every Vermont Timber Works frame is custom. That means, as the client, you get to plan the shape of your frame, and decide on the wood species, the timber texture, the joinery style, and the truss design. Some of the design decisions are more complex than others and Derek and Sue, our sales reps, are skilled at working with clients throughout the entire process. This series of posts is going to cover, on a high level, design decisions that were made for 6 different custom timber frames. Check out more Custom Timber Frame Design posts here! This week's post is for a gambrel barn.
Pick Your:
Site Location
Wood Species
Timber Texture
Frame Style
Project Name:
Jupiter Barn
Site Location:
Hunter, NY
Native White Pine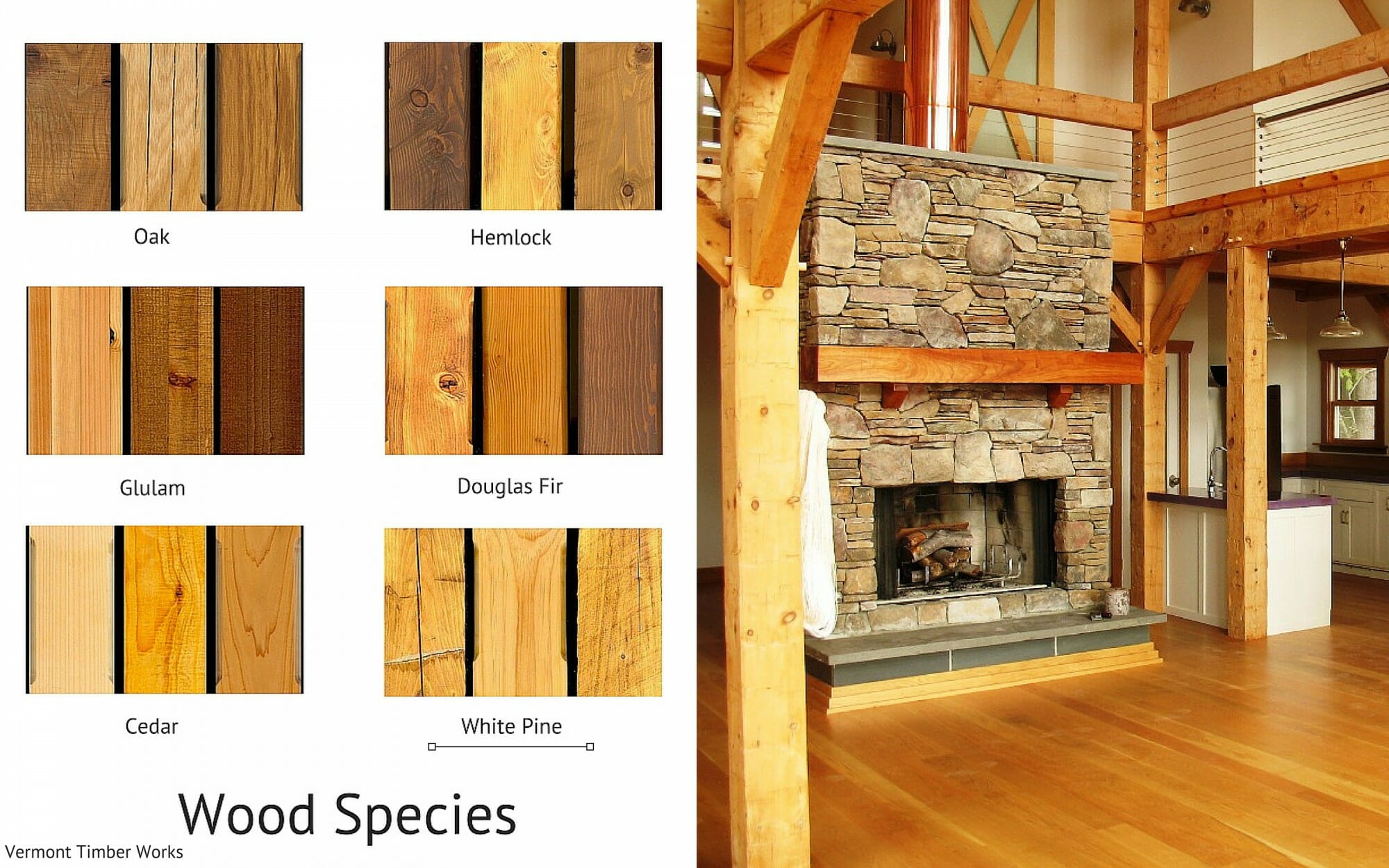 White pine is a stable wood with straight grain that can be easily planed and stained. It is good wood for hand hewing because it's soft. It's not as strong as Hemlock or Douglas Fir, so we use it in smaller, residential frames where the timbers don't need to span long distances.
Hand Hewn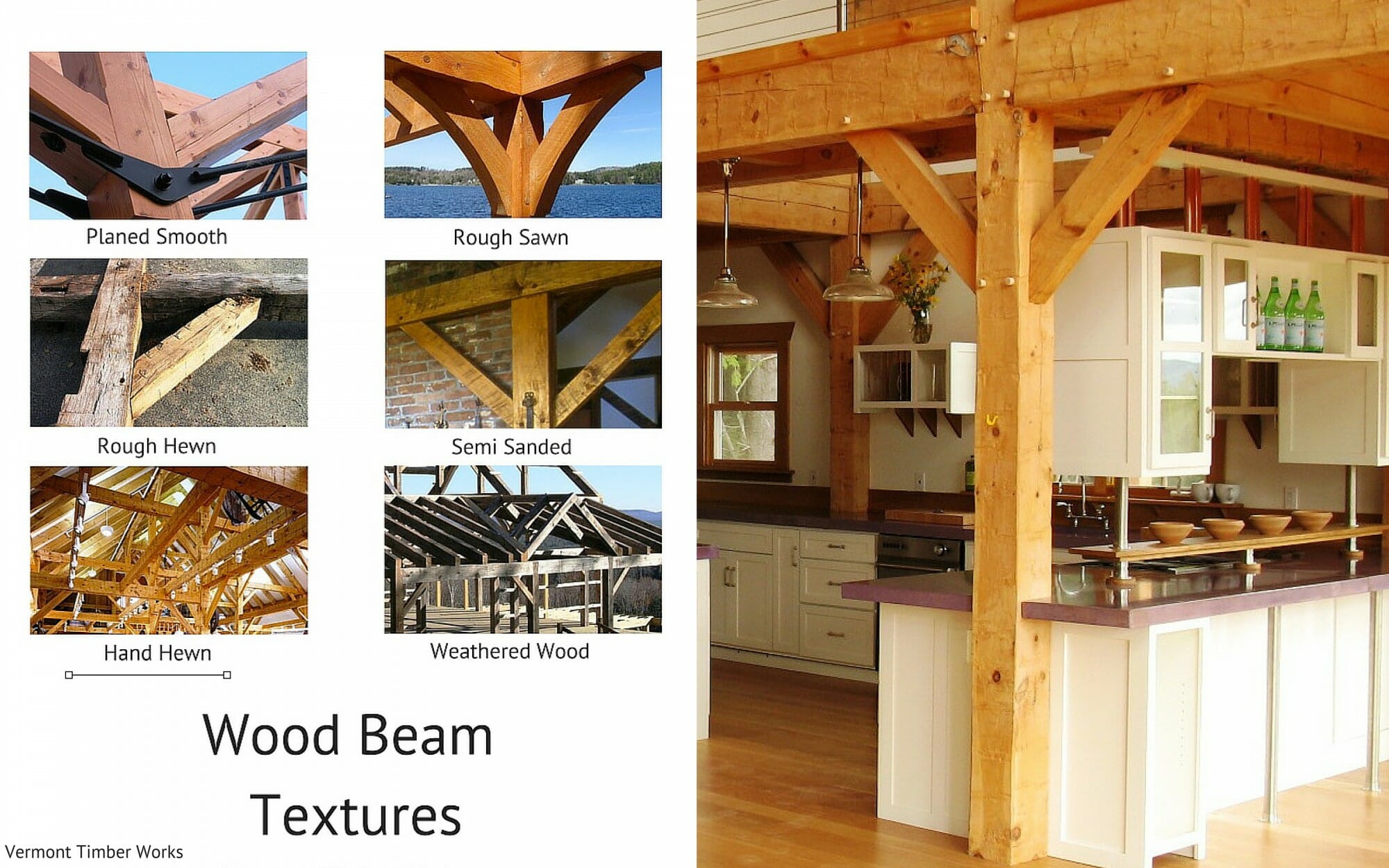 The timber in Jupiter barn is hand hewn. Hand hewn timber is cut to have texture. We hand cut hewn beams with an adze and a slick. An adze is a tool with a long wooden handle with a steel plate at a right angle, and slick is a a chisel tool.
Gambrel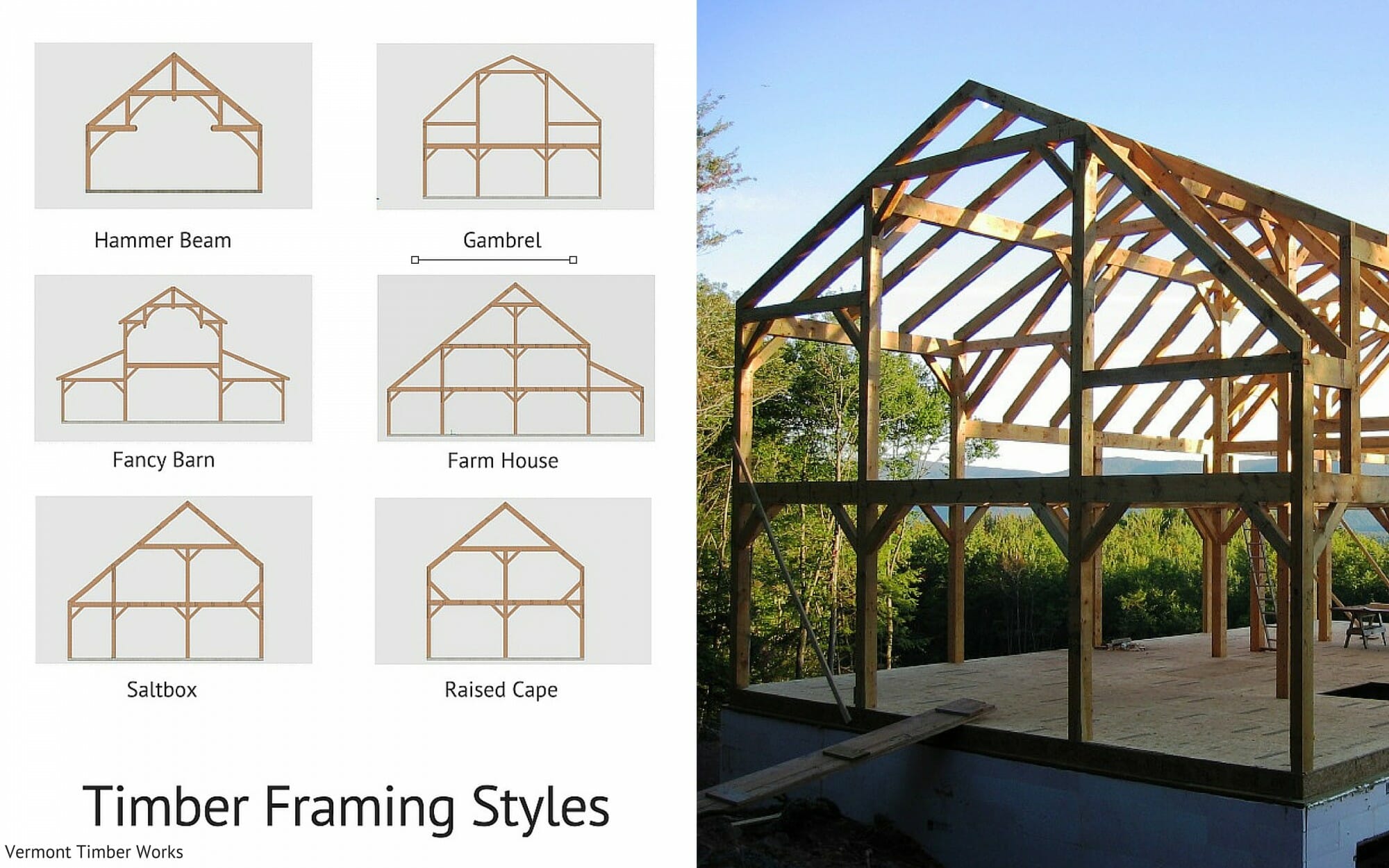 The gambrel frame has a unique roof design with two sloping timbers. It's a good design for buildings in areas that get heavy snow fall, because snow slides off the sloping roof.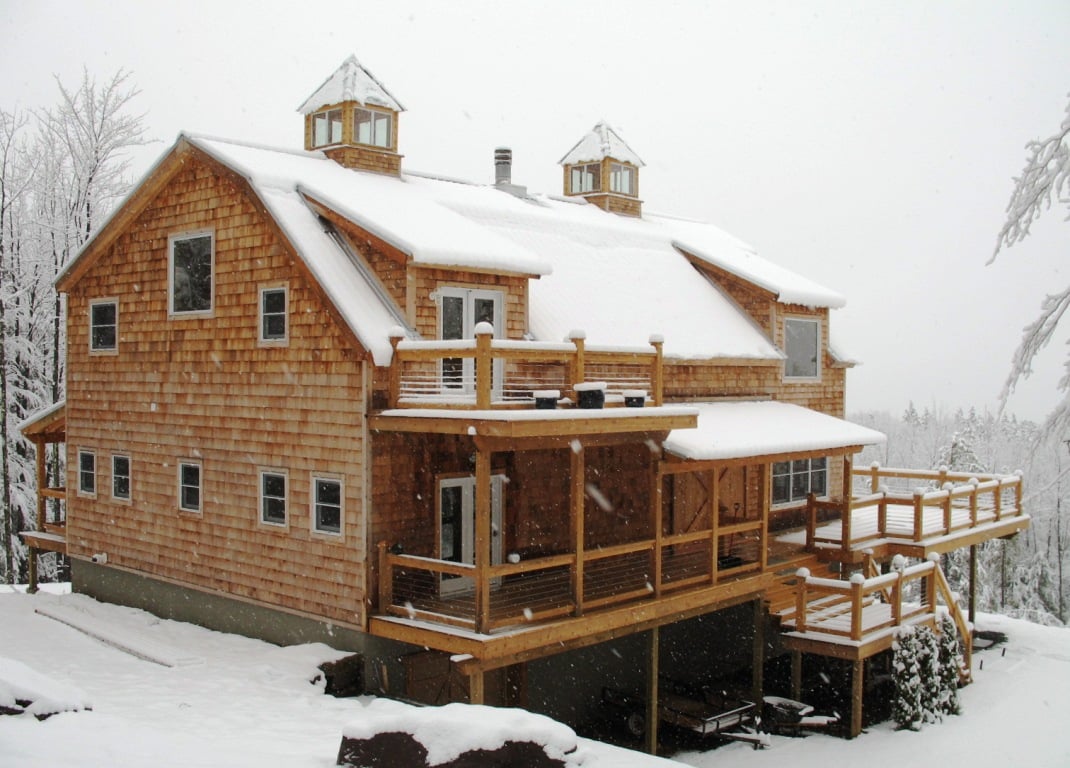 The completed barn home has a gambrel frame and hand hewn native white pine timbers.
Thanks for stopping by our timber framers blog! If you like this post, or have timber work questions, we invite you to get in contact, ask an expert, or share your thoughts in the comment section below.