Every Vermont Timber Works frame is custom. That means, as the client, you get to plan the shape of your frame, and decide on the wood species, the timber texture, the joinery style, and the truss design. Some of the design decisions are more complex than others and Derek and Sue, our sales reps, are skilled at working with clients throughout the entire process. This series of posts is going to cover, on a high level, design decisions that were made for 6 different custom timber frames. Check out more Custom Timber Frame Design posts here! This week's post is for a pool house.
Pick Your:
Site Location
Wood Species
Timber Texture
Frame Style
Project Name:
Wakenah Pool House
Site Location:
Salem, CT
Douglas Fir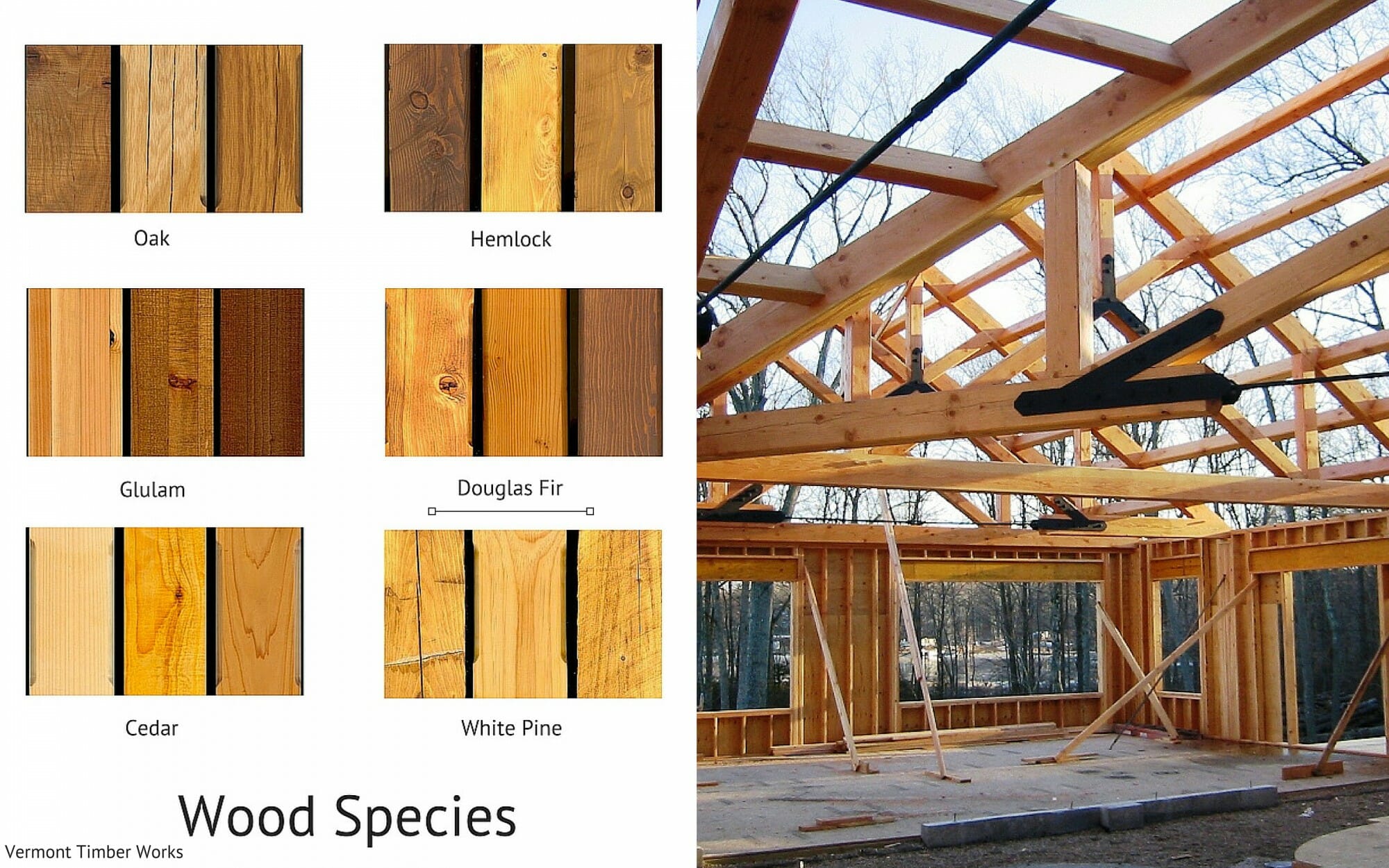 Douglas Fir is very strong and has a beautiful grain. Its color ranges from light red to pale yellow. We buy our douglas fir from a west coast supplier.
Sanded Four Sides (S4S) / Planed Smooth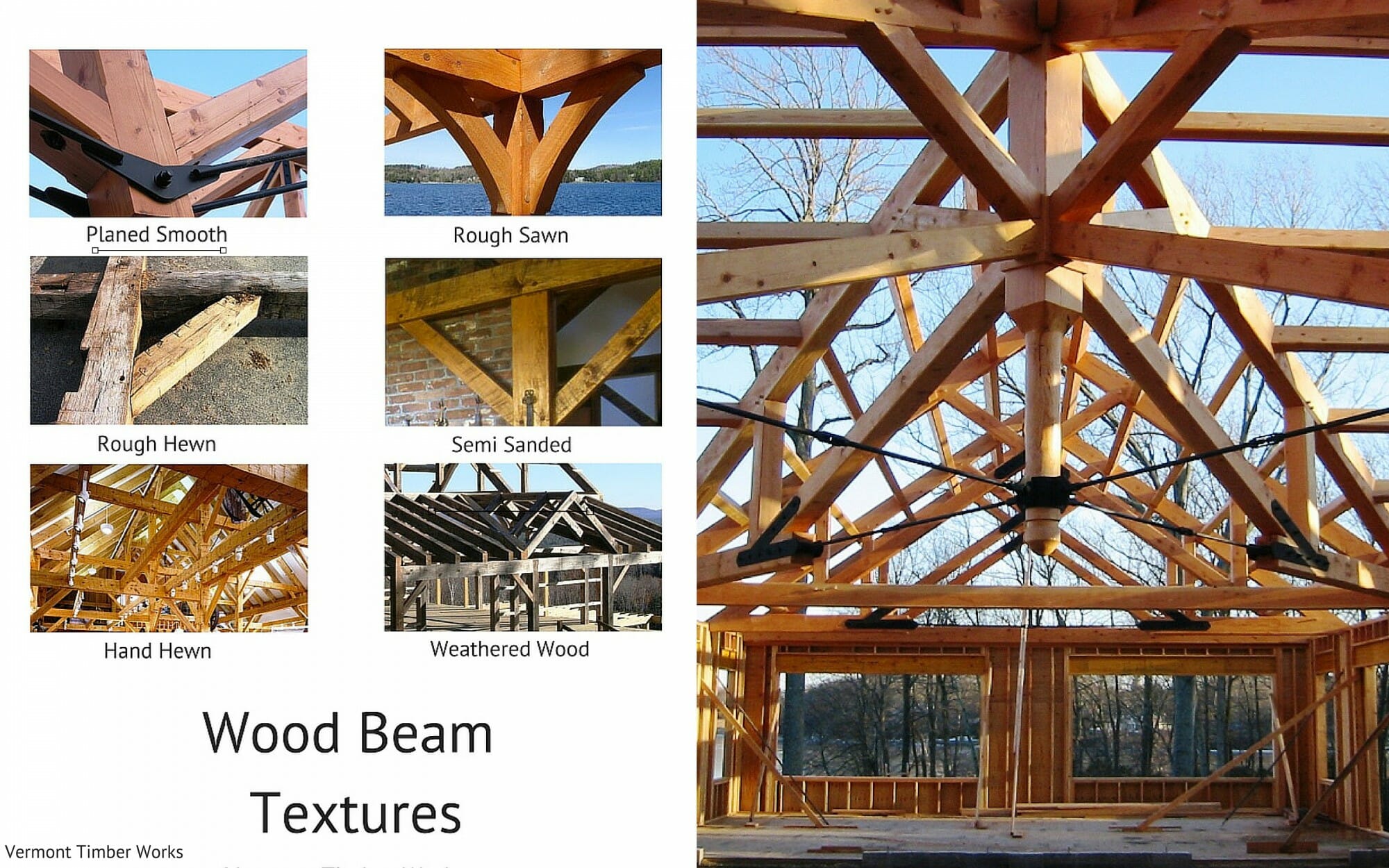 The timber is planed smooth, which means all fours sides of the timber were sanded to be smooth to touch.
Scissor

The Wakenah Pool House has scissor trusses. Scissor trusses are popular because they create height in a room. These trusses are reinforced with steel plates and steel tension ties to keep truss deflections to less than half an inch.
Completed Pool House: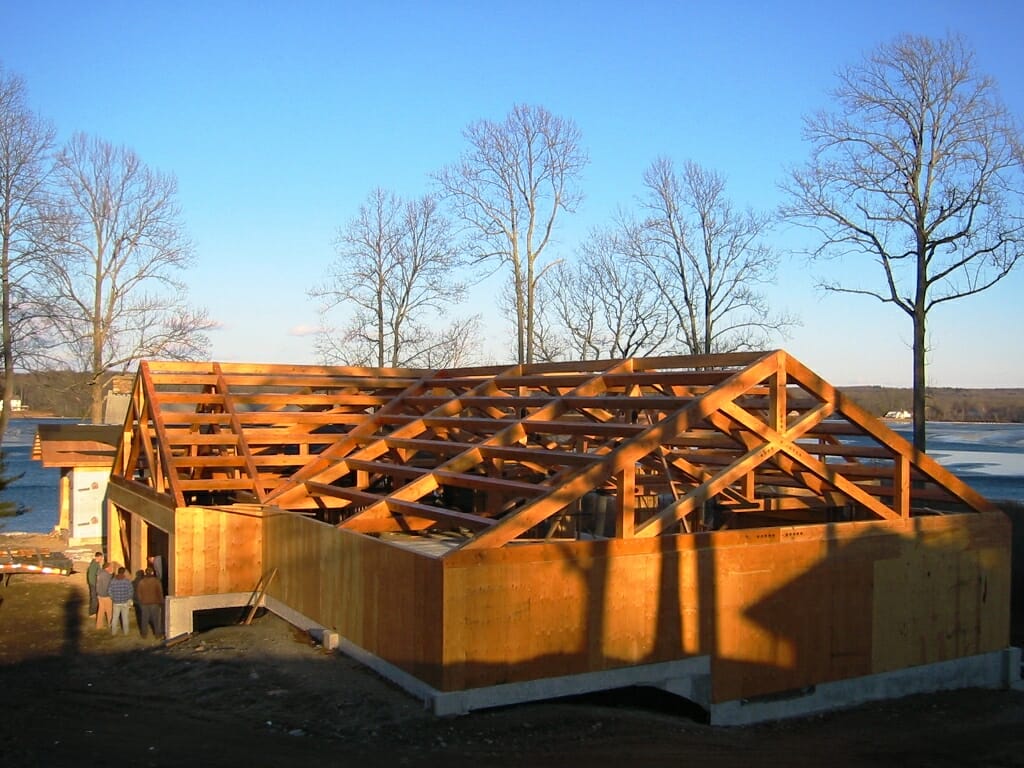 The completed pool house has douglas fir timbers that are planed smooth and scissor trusses that are reinforced with steel tension ties.
Thanks for stopping by our timber framers blog! If you like this post, or have timber work questions, we invite you to get in contact, ask an expert, or share your thoughts in the comment section below.