Every Vermont Timber Works frame is custom. That means, as the client, you get to plan the shape of your frame, and decide on the wood species, the timber texture, the joinery style, and the truss design. Some of the design decisions are more complex than others and Derek and Sue, our sales reps, are skilled at working with clients throughout the entire process. This series of posts is going to cover, on a high level, design decisions that were made for 6 different custom timber frames. Check out more Custom Timber Frame Design posts here! This week's post is for a simple barn.
Pick Your:
Site Location
Wood Species
Timber Texture
Truss Design
Project Name:
Walt Whitman Barn
Site Location:
Long Island, NY
Native Hemlock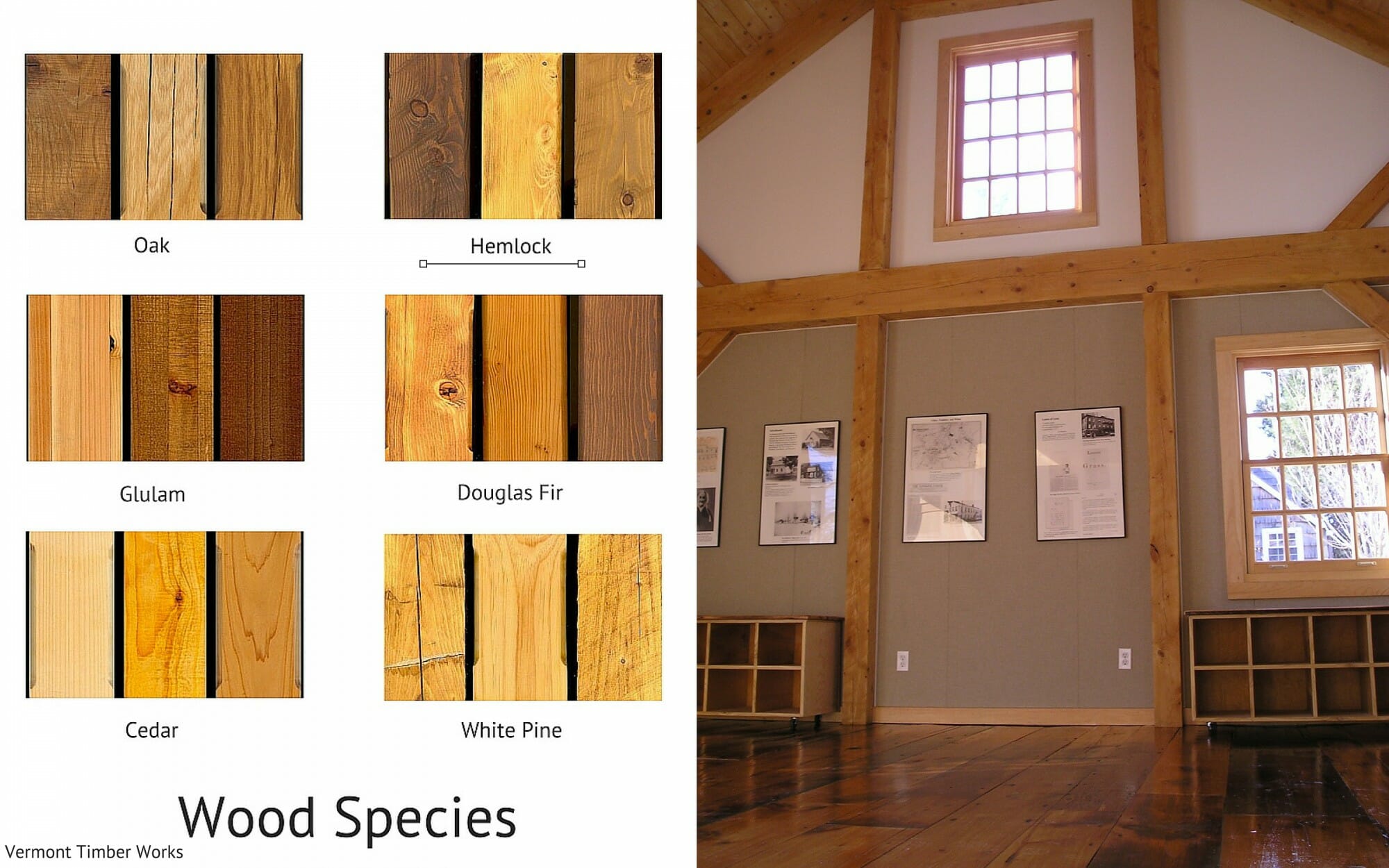 Our shop is in Vermont and hemlock is available locally. It's a strong, inexpensive timber that looks great hand hewn or rough sawn. We use hemlock for a lot of barns and barn homes because its light color naturally gets richer over time and that makes it well-suited for rustic projects like the Walt Whitman barn.
Rough Sawn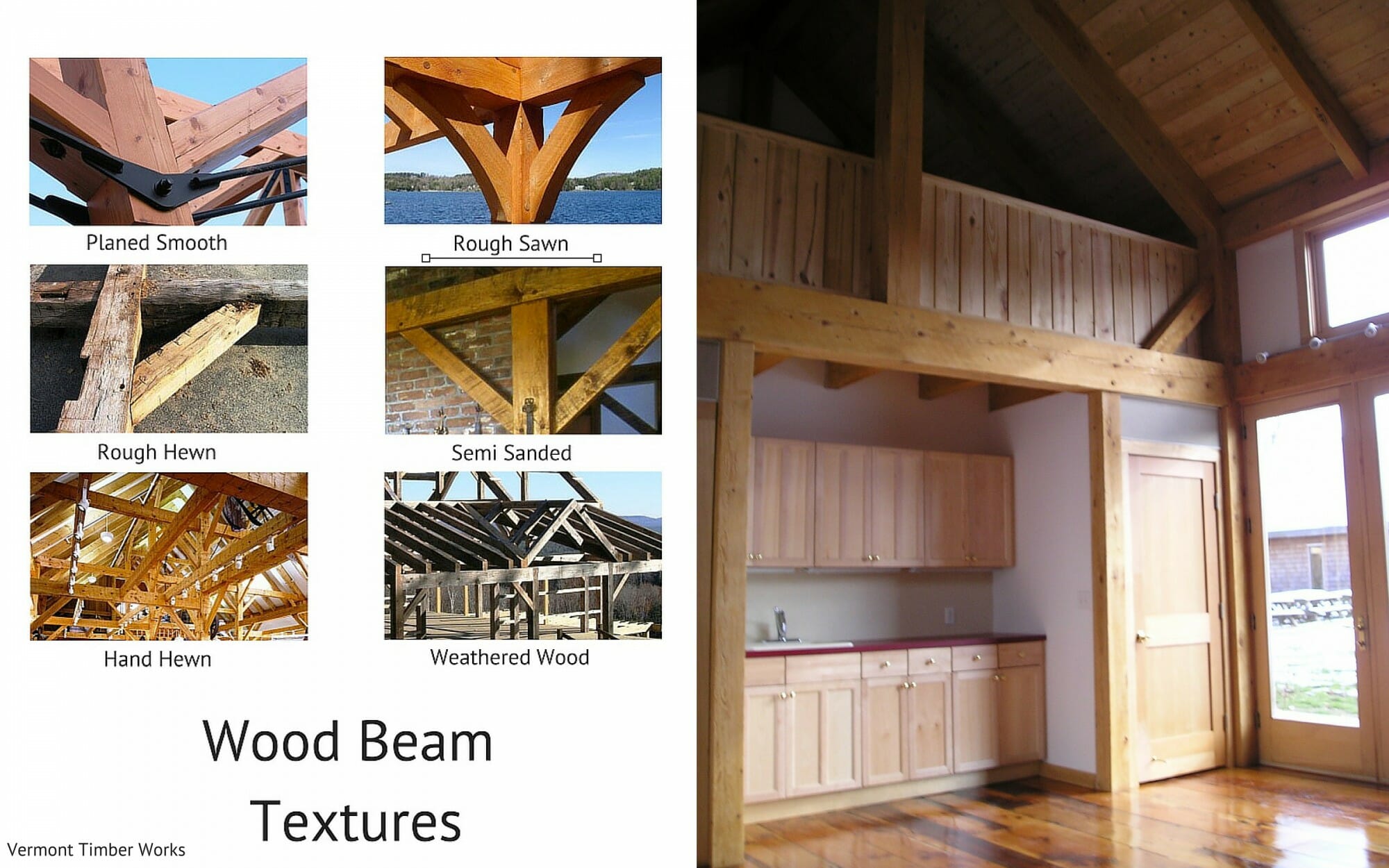 Rough sawn timber isn't sanded at all. It's used in the frame as it comes from the mill. The texture of the timber will depend on the mill it comes from. Some mills use a circular saw to cut the timber. Circular saws leave round blade marks on the timber. Mills that use a band saw will leave straight, smoother marks on the timber.
King Post & Queen Post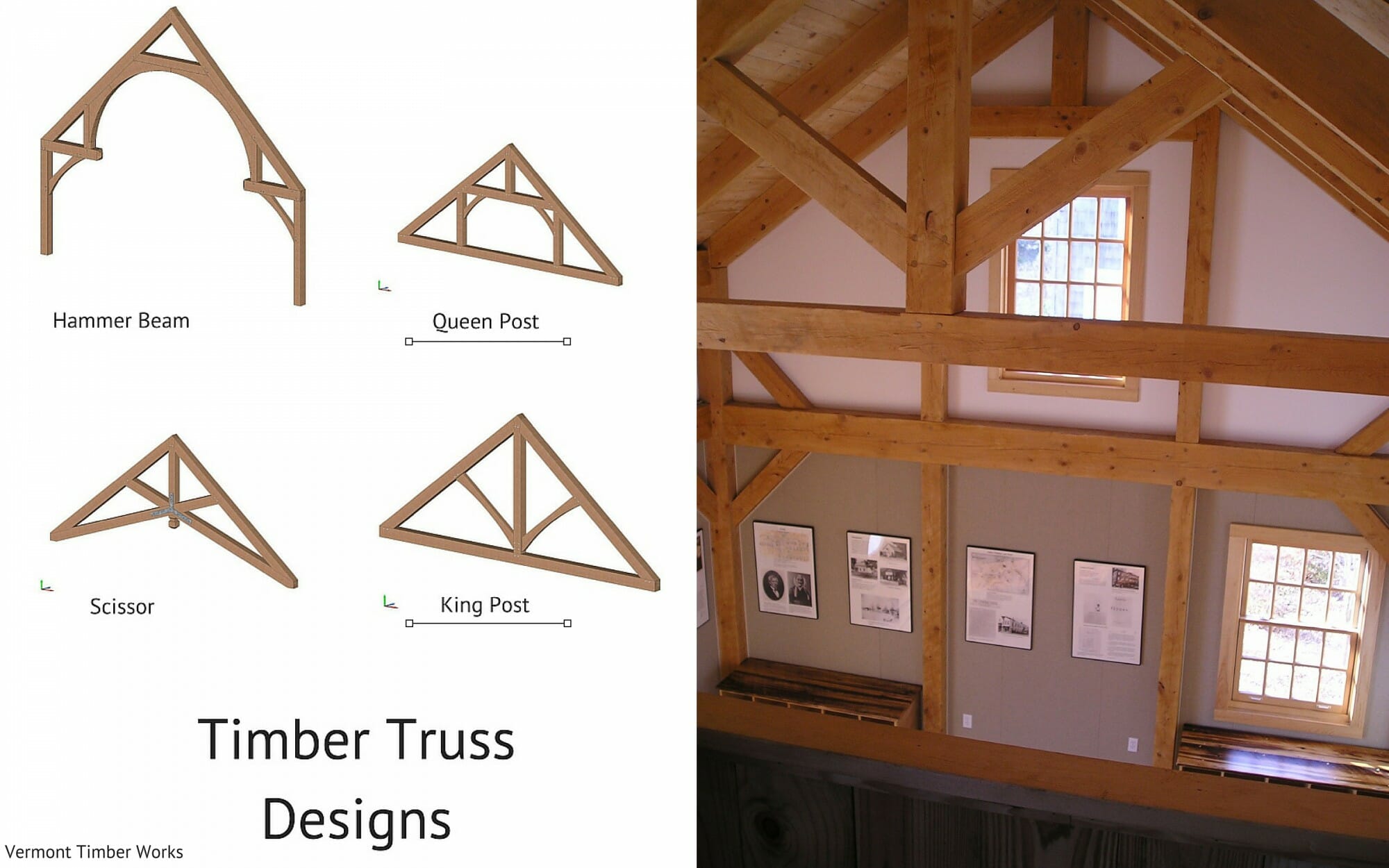 Walt Whitman Barn has two truss styles. The truss against the wall is a queen post. Queen post trusses are good for walls because they leave space for a window. The trusses in the center of the frame are king posts. King post trusses are economical and versatile structurally, so they can work in a lot of different timber frame designs.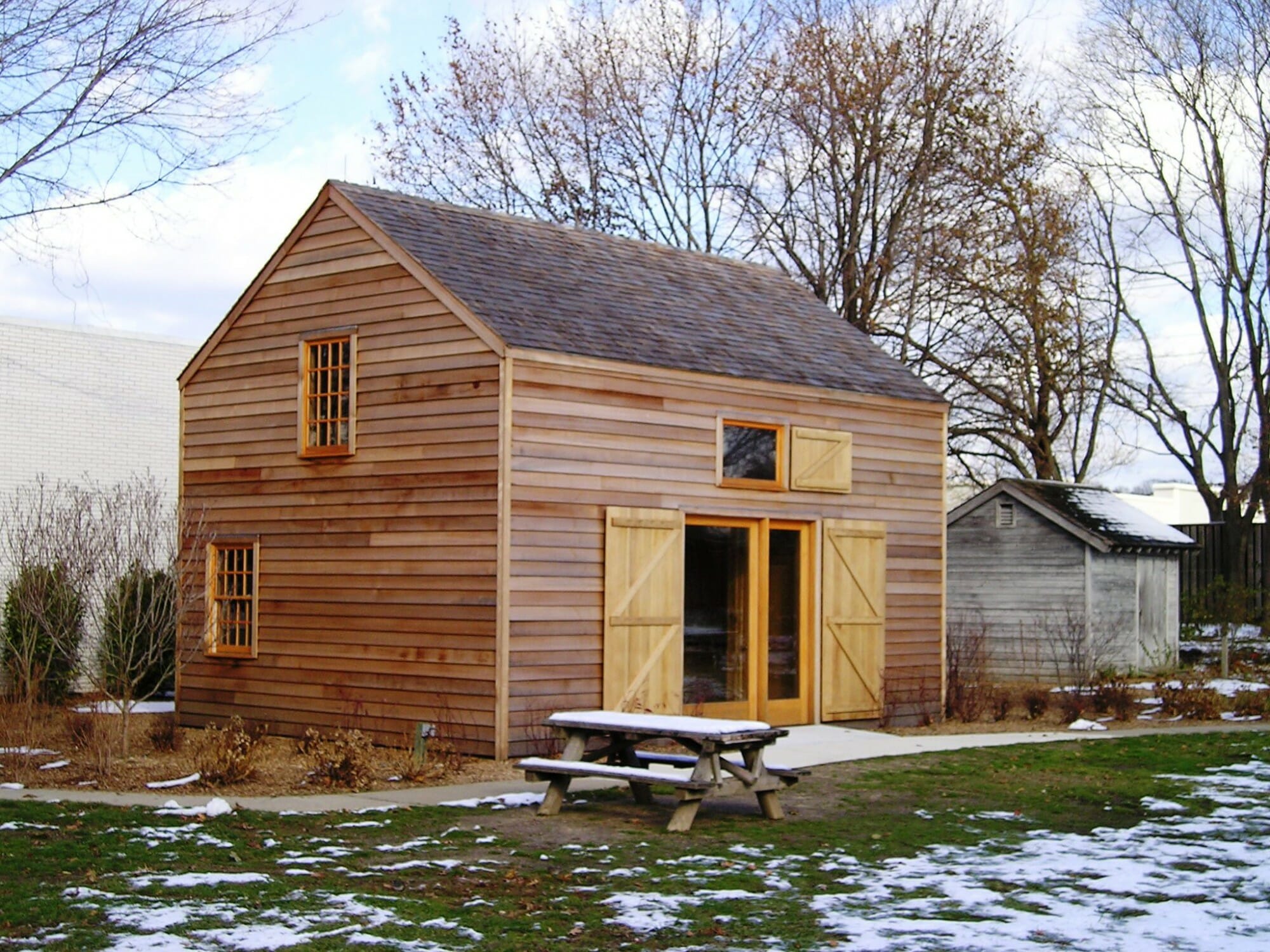 The completed barn is for a visitor's center at the birthplace of Walt Whitman. It's a simple timber frame barn with rough sawn hemlock timber and queen post and king post trusses.
Thanks for stopping by our timber framers blog! If you like this post, or have timber work questions, we invite you to get in contact, ask an expert, or share your thoughts in the comment section below.