Decorative timbers added to a conventionally framed home can look amazing! Here are a few examples. Enjoy!
Above, are double bottom chords with webs that die into the ceiling. The timbers are reclaimed from Trestlewood, and were also used on the stairs, stringers and the treads in the home.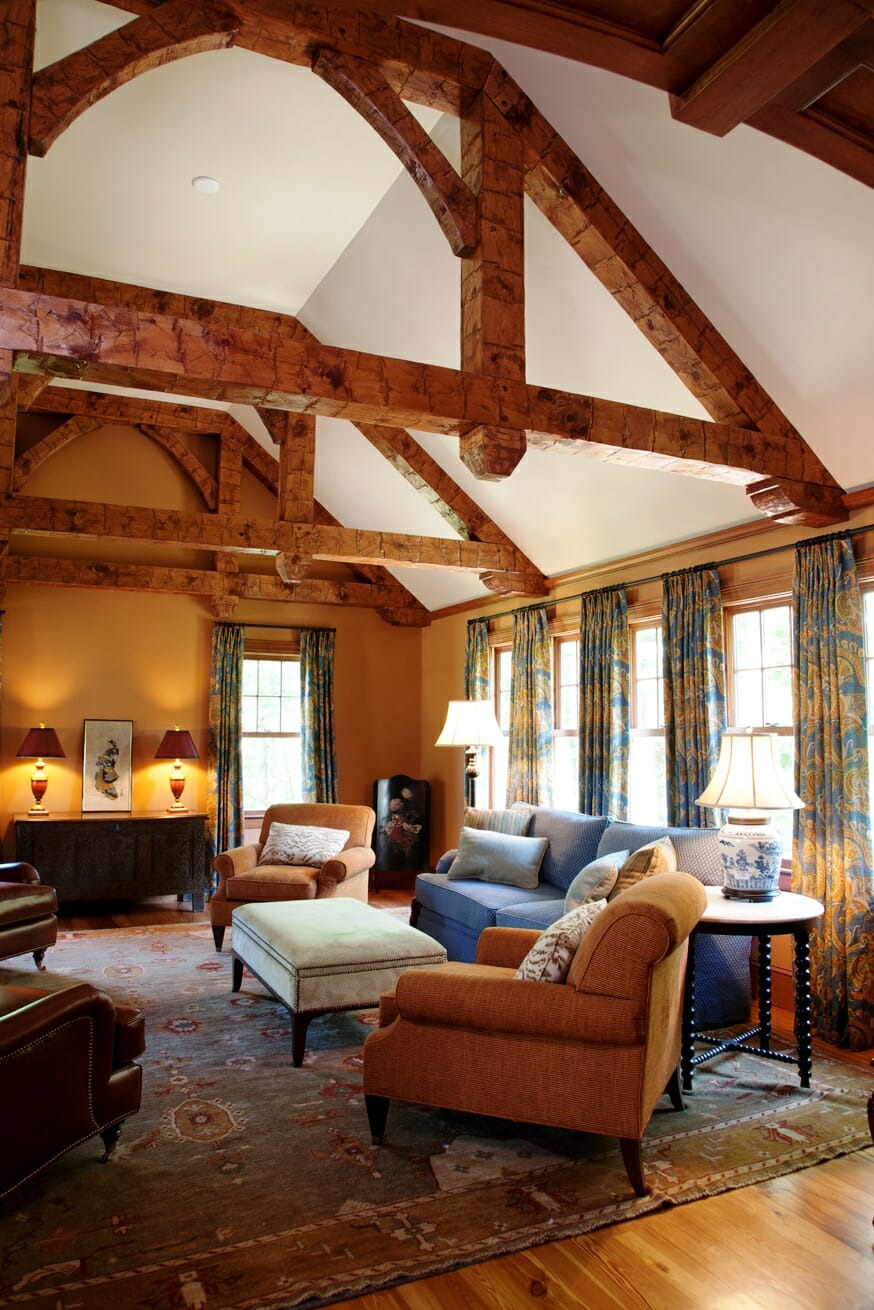 The decorative ceiling beams in the pictures above are white pine and hand hewn. They have a dark, warm stain. White pine was chosen as the timber to use in this home because it hews nicely, takes stain well (absorbs evenly), and white pine is a light weight timber, which makes it easy to install from below.
The angle of the trusses in the living room above mimic the arch of the window, which is exactly what the designer and homeowners wanted. Timbers don't have to be heavy and bulky. They are incredibly versatile.
We classify decorative timbers as timber that is non-structural. It needs to be joined and engineered to hold itself together, but other than that, the timber is simply incorporated in a building for the look.
From full timber framing, to hybrid, to decorative, Vermont Timber Works is also versatile. We do all types of timber work.
Thanks for stopping by our timber framer's blog! If you like this post, or have any timber work questions, we encourage you to get in contact, ask an expert, or share your thoughts in the comment section below!