There are a lot of timber frame styles!  If you're seriously considering purchasing a timber frame, it's good to keep in mind that the more complicated a frame, the higher the cost tends to be. However, whether you're looking for a simple or complex frame, we are a custom shop, so we can help you come up with a design you'll love for years!
With that in mind, let's get started exploring some frame styles!
The Farmhouse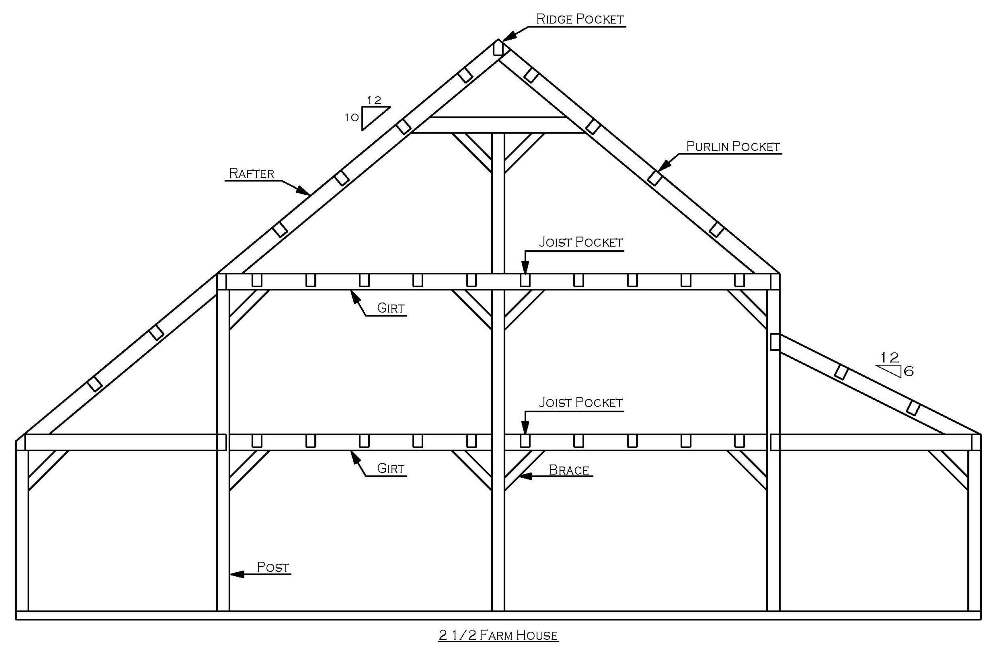 This is a pretty farm house design that features a sun room on one side!
The Gambrel
This gambrel timber frame features true timber shed dormers, which is cool.
Let's take a look at the interior of this barn home. Who's with me?
There are many design details to appreciate. The timbers are white pine, rough sawn and hand hewn. The joinery is traditional with extended pegs.  The materials in this home are steel, stone, and timber, which is a classic combination. Also worth noting, are the pretty white cabinets. They are a nice contrast to the wood flooring and heavy timbers.
Raised Cape
The raised cape is a great starter timber frame home. It's a simple, classic, and a low cost timber frame style.  It's also a great house to grow into, because you can always add an addition down the road. Or at least that's what the owners of this home decided to do!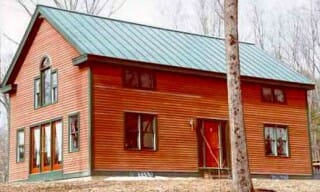 Salt Box
For a salt box frame, the roof slant is asymmetrical but the pitch is the same.
The first building, in the photo below, is a renovation of a historic saltbox tavern. There is also an extensive timber frame addition in the back. We used hand hewn pine timbers and traditional joinery to construct this frame, because they have a historic look.  This timber frame renovation was featured in the December 2003 issue of House Beautiful!
Fancy Barn
This timber frame gets a lot the attention (which we love). The modified hammer beam trusses and curved braces are quite elegant. Do you agree?
The Buttressed Hammer Beam, The Modified Hammer Beam, & The Steel Tie Rod Hammer Beam 
Octagon — Is that a framing style?
It certainly is for us, check out the Stowe Mountain Spruce Camp Base Lodge!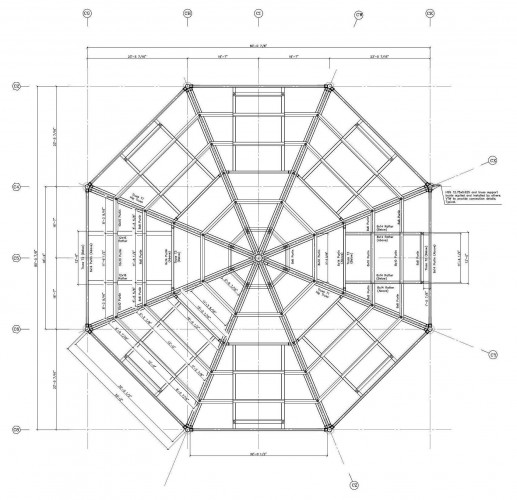 Even the cupola is a true timber frame.  How's that for fabulous?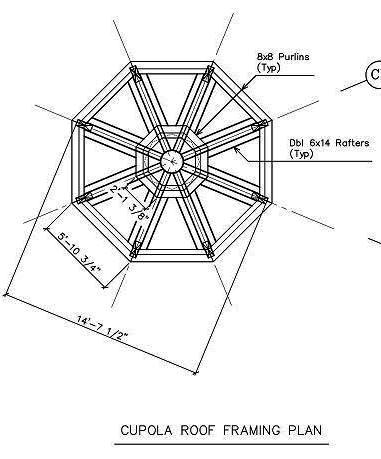 Okay, that's enough framing styles for now. As always, thank you for stopping by our timber framer's blog! If you like any of these frame styles, or have timber work questions, we invite you to get in contact, ask an expert, or share your thoughts in the comment section below!