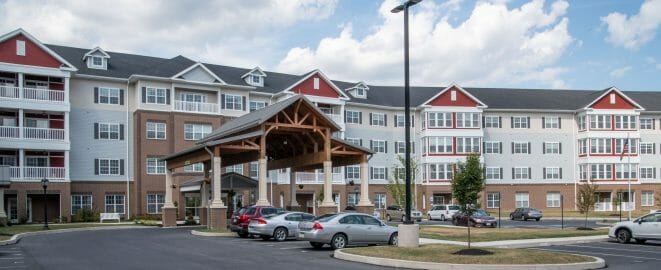 Build A Residential Care Facility That Makes Residents Feel At Home
Vermont Timber Works has worked with a variety of residential care facilities to add beautiful timber accents that make large residential buildings appear welcoming and add functional outdoor recreation space that can be enjoyed by everyone living and visiting the facility. We have designed pergolas, walkways, porte cocheres, and outdoor shelters for residential care facilities. We have also designed trusses that can be incorporated into the facility's interior that add raised ceilings and beautiful wood beams and arches into the space.
Build
With A Custom Shop
Let Vermont Timber Works Design a Peaceful Space for Your Residents.
Get Started
The Process
We make the process of designing your timber frame extension, outdoor structure, or trusses, simple and collaborative, working with you from concept, to design, to installation. Bring your ideas and inspiration, and together we will create an attractive, functional custom timber frame that meets your specific aesthetic tastes and practical needs of the residential facility.
Residential Living Facility Portfolio
The handsome, rustic character of post and beam designs gives Residential Care Facilities a welcoming and homey feeling.
Here are just a few of the possible uses for heavy timber frame Residential Care Facilities:
• Retirement Communities.
• Rehabilitation Facilities.
• Children's Care Facilities.
• Residential Living Communities.
Look through our portfolio to see some of these examples.