Do you ever look at a timber frame and think to yourself, "I love that one," but you're not fully sure what you love about that frame in particular? Well, that's why I wrote this post. It lays out some of the different ways timber can be detailed to make a frame custom. I wrote about chamfering timber, cutting finials, pegs, timber texture, and timber species. These are some of the elements of a frame's character. Keep reading to learn more!
Chamfer – A transitional edge between two faces of an object. Chamfered timbers have their edges cut down so they are sloped and symmetrical.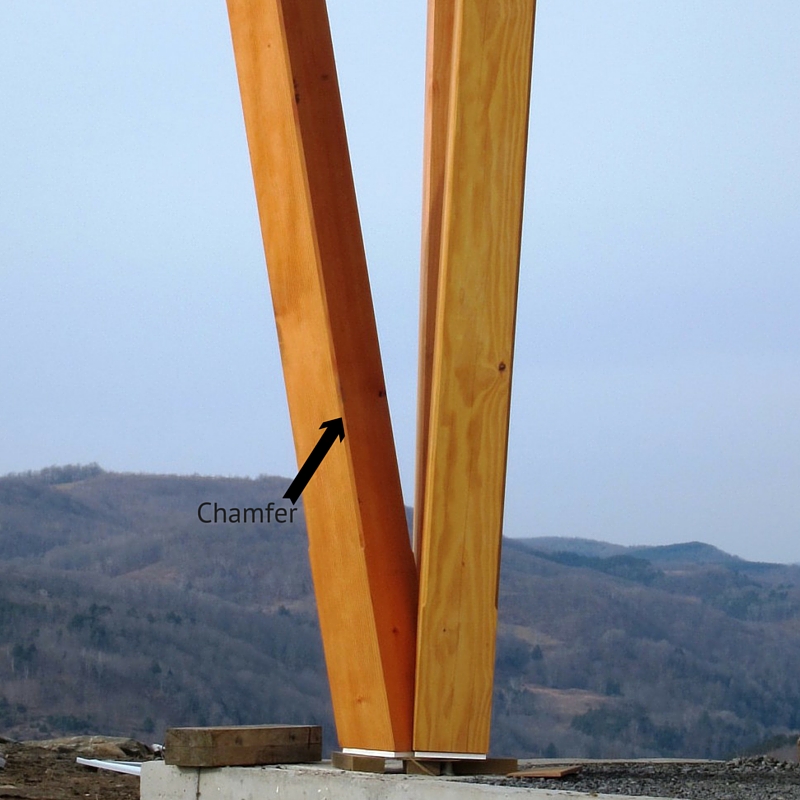 Frames with chamfering: Saghir Residence, Night Pasture Farm
Finial – A decorative end of a timber, or an ornamental end of a beam.
Common shapes for finials are round, tear drop, and acorn. We also design and cut custom finials.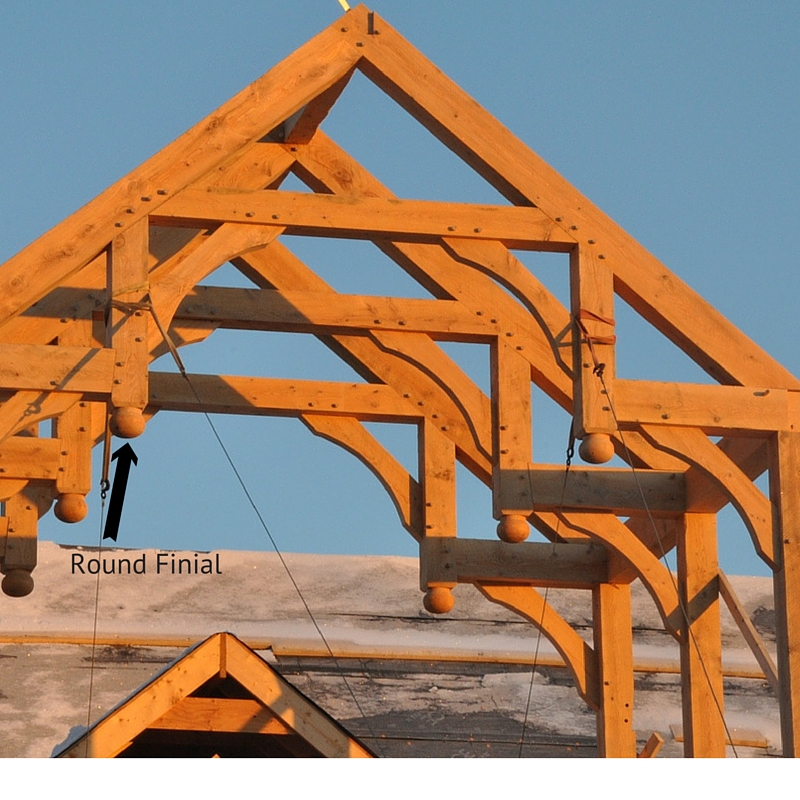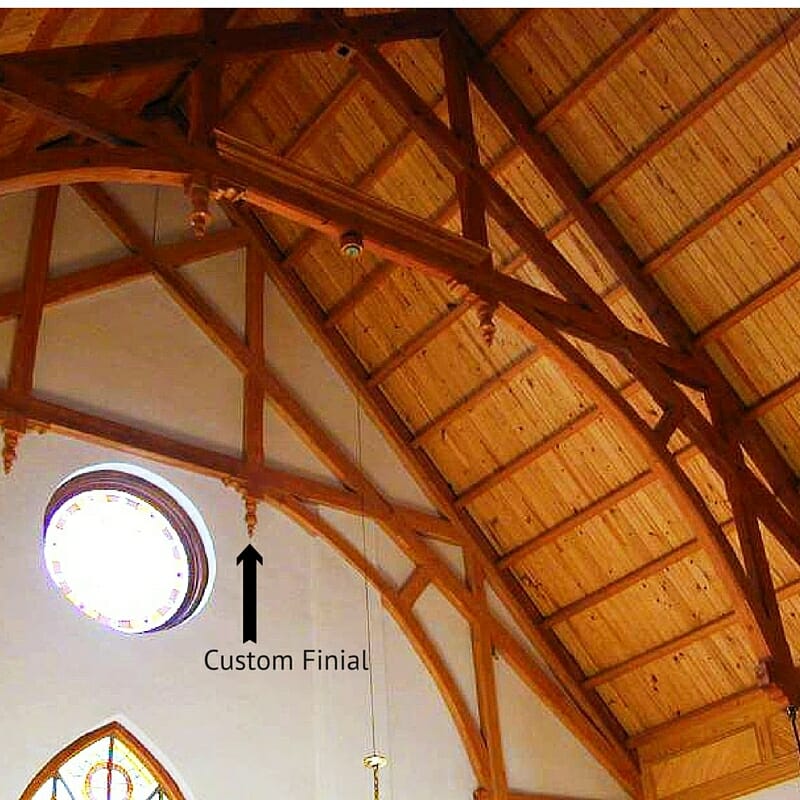 Frames with finials: First Presbyterian Church, Saint Patrick's Church, Texas Barn, Blackwood Barn
Peg – A wood pin used to fasten joints.
The peg material, in our frames, is always straight grained, all heartwood, knot free, and reaction free. Pegs can be cut short or long, depending on the desired aesthetic, and they can be oak or birch. The size of pegs changes project-by-project and is related to the structural requirements of the frame and the aesthetic desires from the client.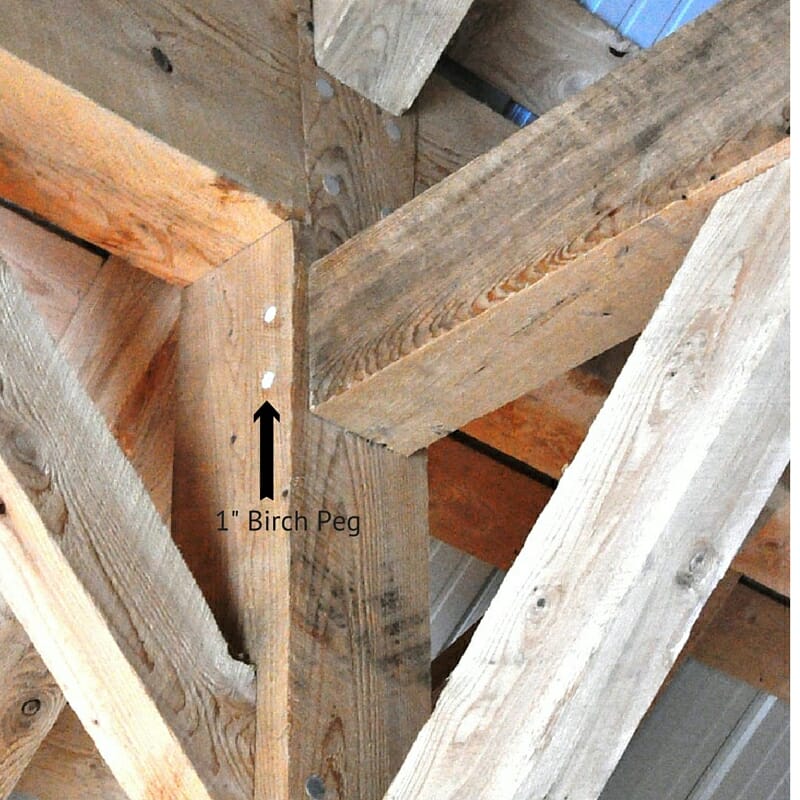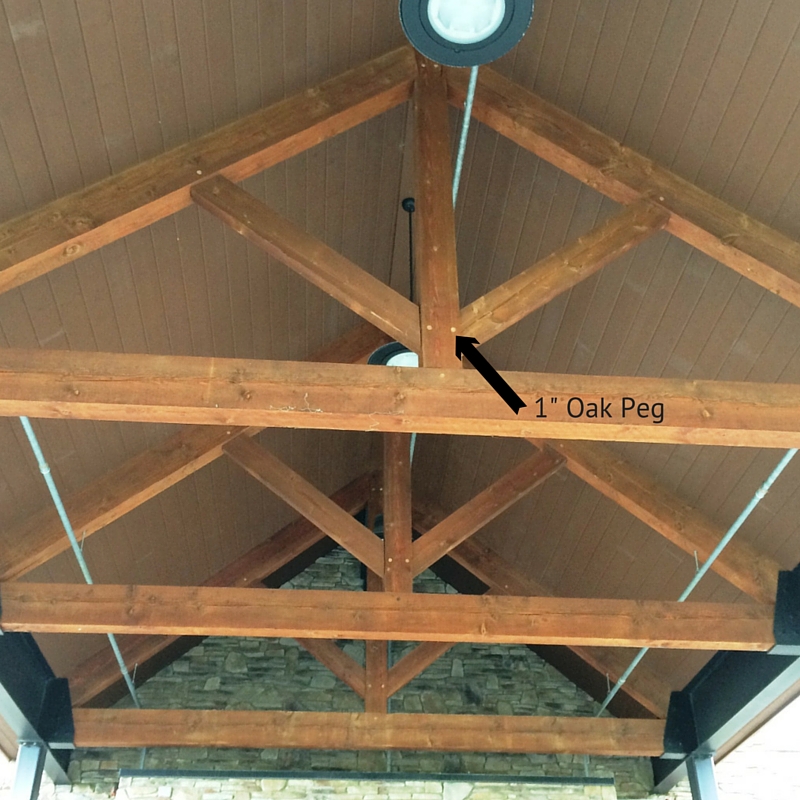 Texture – The visual and tactile quality of timber.
Planed Smooth – Timber that is sanded so it's smooth to touch.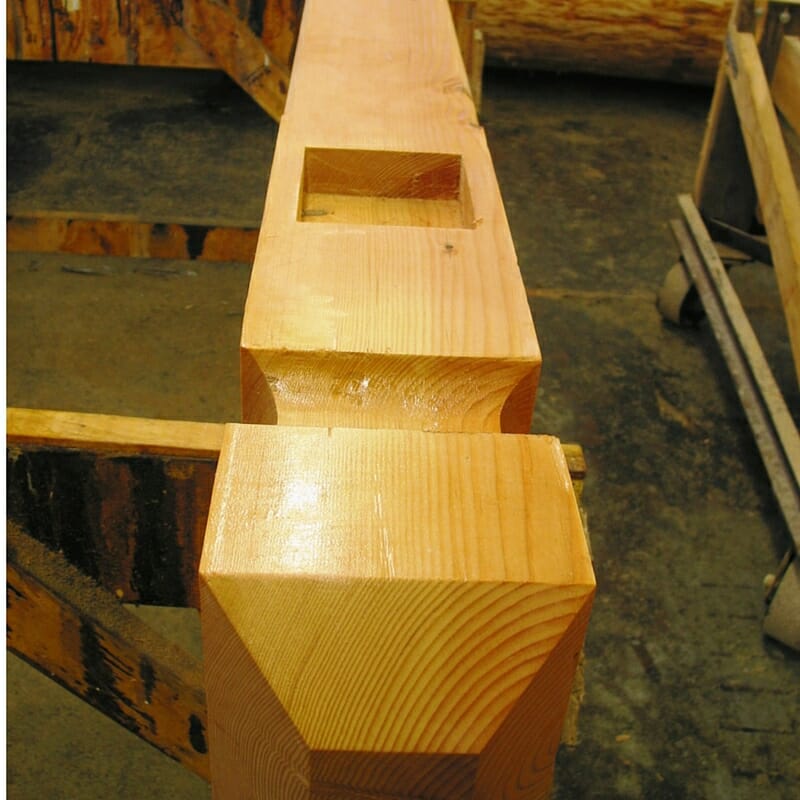 Planed Smooth Frames: Cidery Frame, Saint Patrick's Church, Middlebury College, House On The Lake
Hand Hewn – Timber with etches cut into it. The etches are cut with an adze and a slick, which are hand tools.
Hand Hewn Frames: Vermont Welcome Center, Devine Residence, Jupiter Barn
Rough Sawn – Timber that is used in the frame as it arrived from the mill. It is not sanded. The band-saw cuts are visible.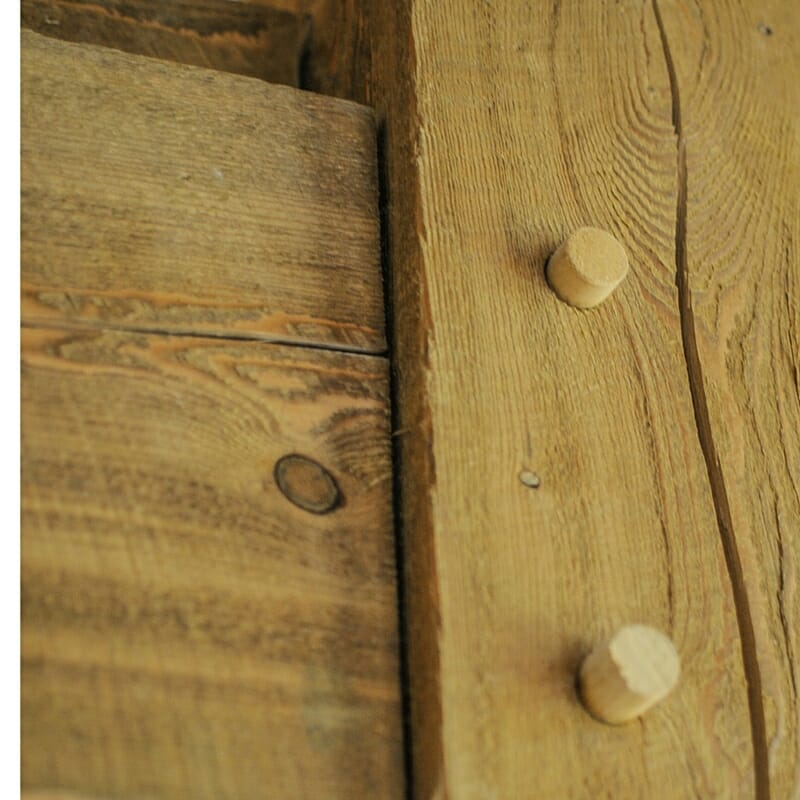 Rough Sawn Frames: McCarthy Pergola, Geremia Barn, Osprey Horse Barn, Billings Farm
Semi-sanded – Partially sanded timber. The band-saw cuts remain visible, but it's smoother to touch than rough-sawn timber.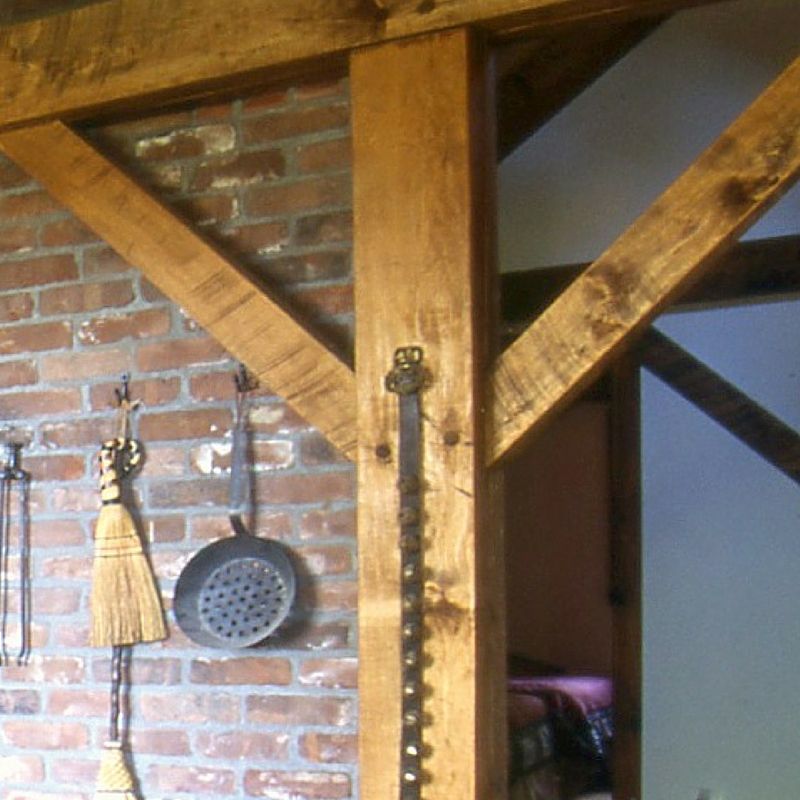 Semi-sanded frames: Lake Sunapee Boathouse, Robinson Residence
Weathered – Timber that is left outside to age for an antique look.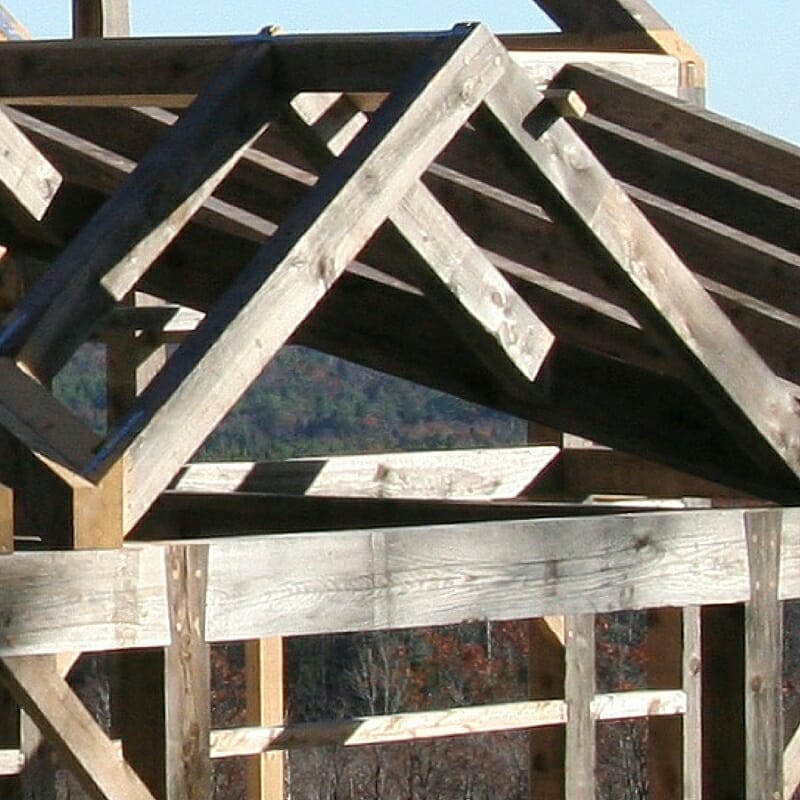 Weathered frames: Sands Barn
Species -The type of timber used.
Douglas Fir – A particularly strong timber with a warm grain. Its color ranges from light red to pale yellow. We source douglas fir from a West Coast supplier. It's often used for commercial timber frames and highly-finished frames.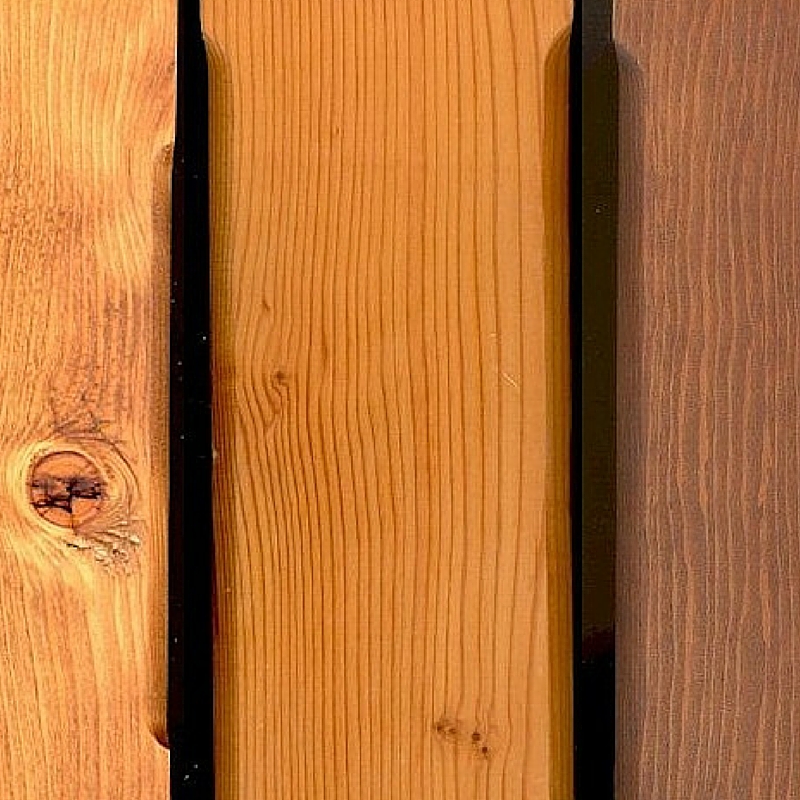 Douglas Fir Frames: Breed Estate, Jay Peak Ski Resort, House On The Lake, Lake Taghkanic State Park, Chapel For The Holy Apostles
Hemlock – A strong wood with a long grain. It has a pale color that naturally gets richer over time. It's economical and a renewable resource. We often use it for barns and country homes.
Hemlock Frames: Simon Residence, McCarthy Pergola, Billings Farm, Blackwood Barn, Carolina Horse Barn
Pine – A stable wood with a straight grain. It has a pale yellow color with occasional reddish streaks. It's easy to stain, planes well, and is great for hand hewing. It's not as strong as douglas fir or hemlock, so it's not generally a good choice for frames with small beams or wide-spanned trusses. It's often used for homes and barns.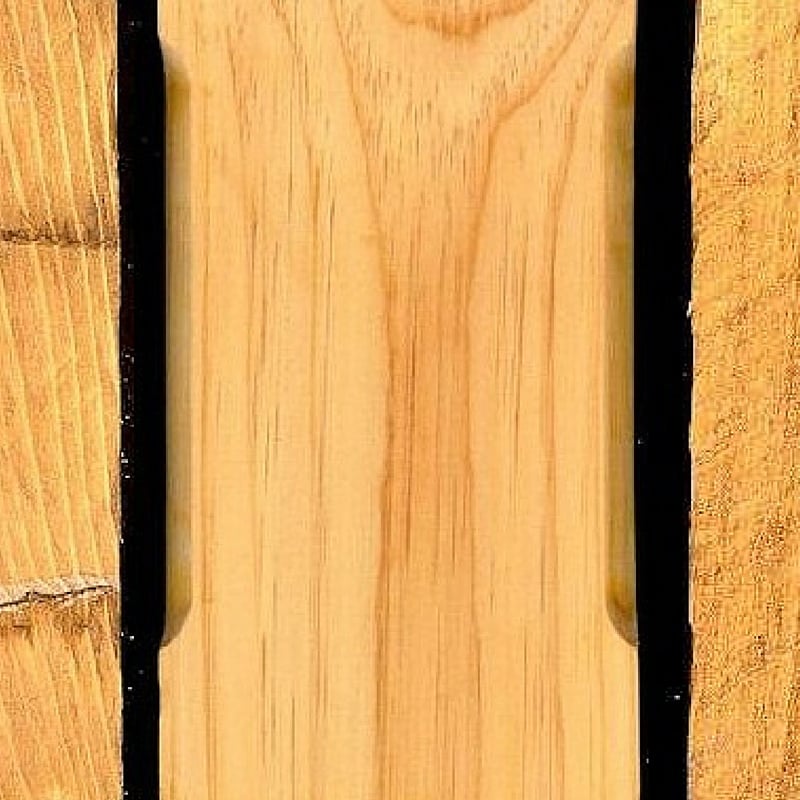 Pine Frames: Brigham Hill Barn, Schmidt Residence, Orton Residence, Malt Pool House
Cedar – Cedar is a naturally white or red colored wood. It's also naturally rich in oils that preserve wood, so it's great for outdoor frames.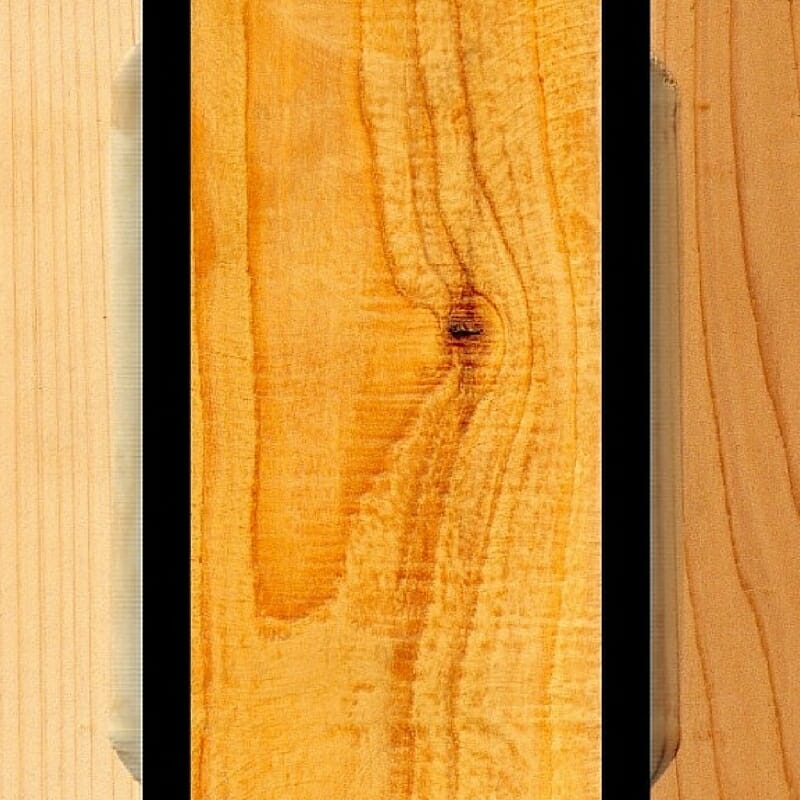 Cedar Frames: The Hackley School, Nemacolin Woodlands Ski Lodge
That's it for this post. I hope you enjoyed reading about timber and different ways it can be used to give a frame character!
As always, thanks for stopping by our timber framers' blog. If you like this post, or have timber work questions, we invite you to get in contact or visit our ask an expert page.